Vets Day for the Next Generation
Many young service members will be celebrating their Veteran's Day this year, and they're are still adapting to life stateside. For many that means joining organizations like the American Legion and VFW, groups that have served WWII, Korean War and Vietnam Vets for years. But for many young men and woman, these groups don't provide the quick responses, networking and social media access this generation demands.
"These are not veterans who want to go to a beer hall and play bingo. These are veterans who want to get on Twitter, want to go on Facebook," said 31-year-old veteran Tim Kudo.
"They want to meet whenever they want to meet, they don't want formal meetings or vote on things or have charters," Kudo said. The marine served a tour in Iraq as a platoon commander and a tour in Afghanistan as an executive officers. He now works for Iraq and Afghanistan Veterans of America (IAVA), a new group that provides information and advocacy for veterans.
The offices are in mid-town and it looks like an internet startup, which essentially it is. It was founded in 2004 by a veteran posting information for vets from his laptop. Now it employs several dozen people. Stephen Colbert recently hosted an IAVA gala.
Kudo will march in his first Veterans Day parade on Friday in New York City. He thinks young vets can learn a lot from their predecessors.
"Young veterans coming back need to take time and pay attention to the veterans who have come back and learned the lessons and kind of struggled with some of the things they faced… just know they're not alone and they should look to their guys left and right, just like they did overseas for help," he said.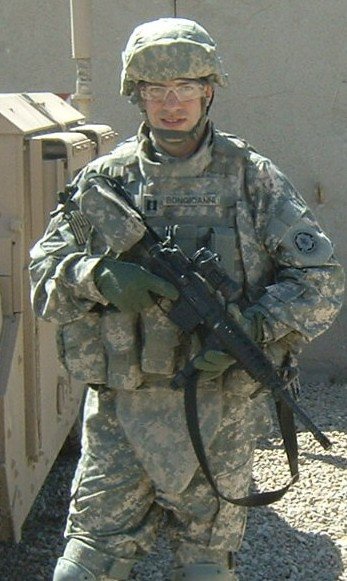 Marco Bongioanni, 32, was born and raised in New York and has served for 9 years in the army. The Army Major celebrated his first Veterans day in New York last year, marching in the parade, and says he plans to do the same on Friday. He is a VFW member and says it's a great organizations, but admits the demographic is graying and the publications focus mostly on heath issues and don't address the needs of young vets.
(Photo right: Marco Bongioanni in Iraq in 2007)
"For a 25, 30-year-old-veteran, if they're of sound physical health, yes they probably have some potential PTSD or TBI (Traumatic Brain Injury), that could be a challenge for them, but they still have a good portion of their lives in front of them," he said. "But when you're 23 and you get out of the service and you don't have a job that's a lot bigger of an issue."
Bongioanni said IAVA has helped him navigate the GI bill and has kept him informed of issues in Washington better than any other source. He's currently enrolled at Fordham University, getting a master's in mental health counseling.
Correction: An earlier version of this story referred to TDI (Temporary Disability Insurance) when it should have been TBI (Traumatic Brain Injury).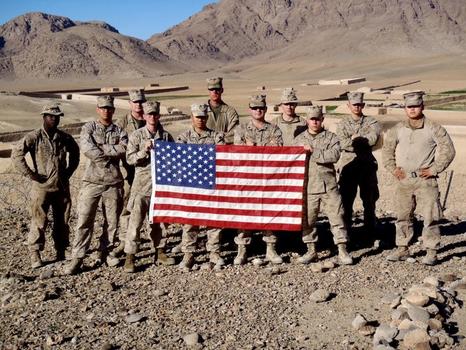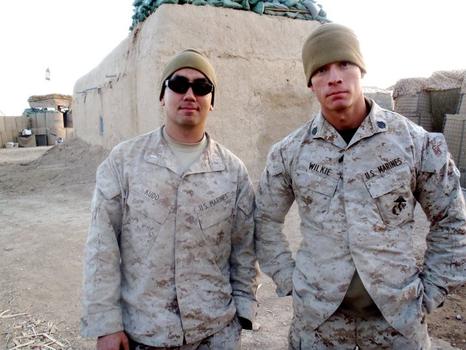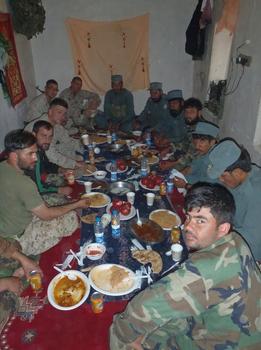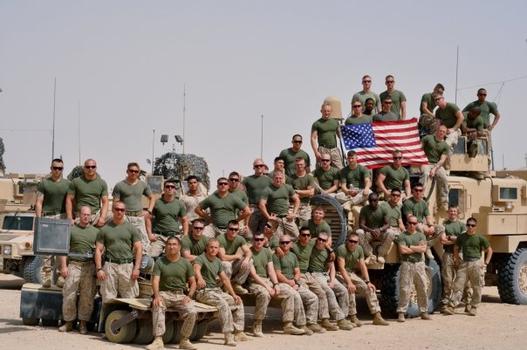 of