Grand Army Plaza's Transformation Complete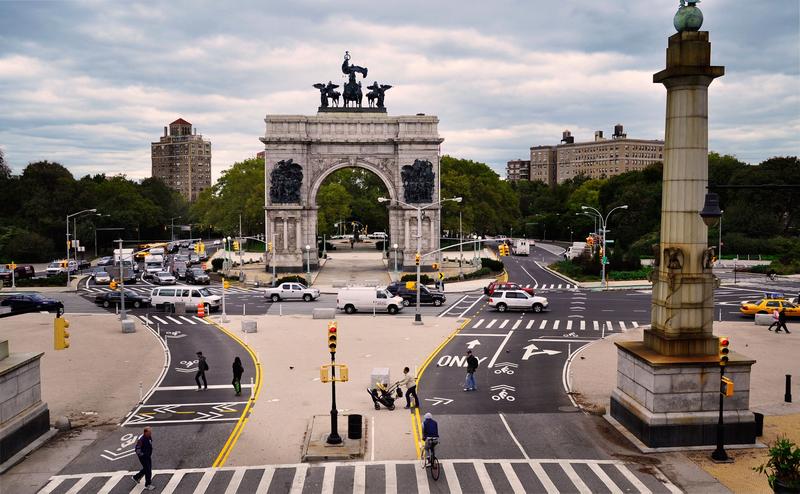 A $1.5 million overhaul of Brooklyn's Grand Army Plaza has been completed. The Department of Transportation added more walkways, bike lanes, and street dividers in order to make what was once the most dangerous intersection of the city safer.
Long-time Park Slope resident Richard Norberg said he was thankful for the improvements. "I use to drive around that circle and play dodgeball with my car, hoping to get out and once I saw the traffic light improvement, I said it's a great thing."

The DOT eliminated car lanes, constructed new traffic signals and enlarged barrier islands to separate westbound vehicles from southbound Flatbush Traffic. They also expanded a pedestrian plaza used by the Greenmarket and filled gaps in bike lanes to make it easier for cyclists to enter Prospect Park.  

But, bicyclist Matthew Weinstein said the bike lanes, particularly on Plaza Street West, still fall short. "If it was made into a two-way path with marking and separate from the traffic, it would be much more effective."

He added the street is still dangerous because many bicyclists ride down Plaza Street West in the opposite direction of car traffic.

A DOT spokesman said the two-way bike lane on Plaza Street West was originally part of the plan, but the city had to remove it because it did not fit with the overall project.

The improvements are part of the DOT's citywide efforts to reduce serious injuries and cut the number of traffic fatalities in half by 2030.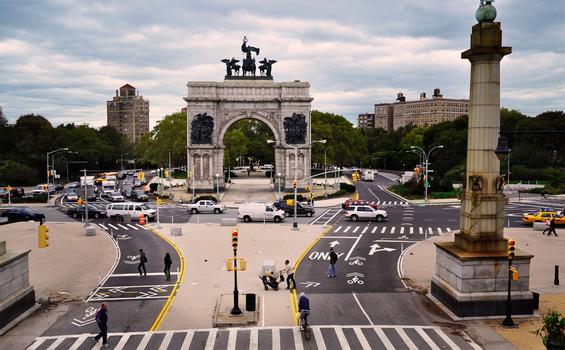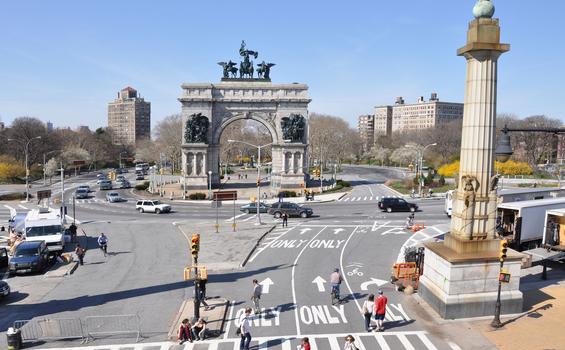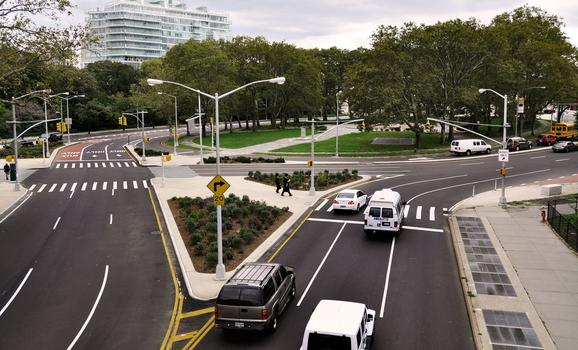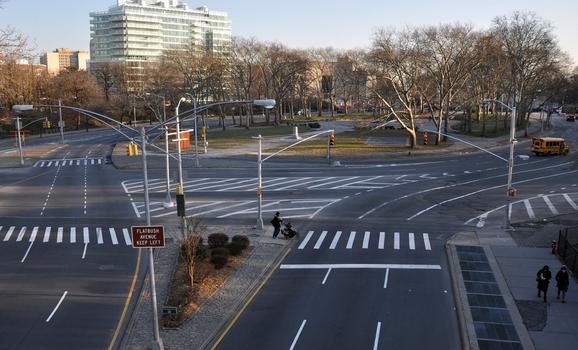 of