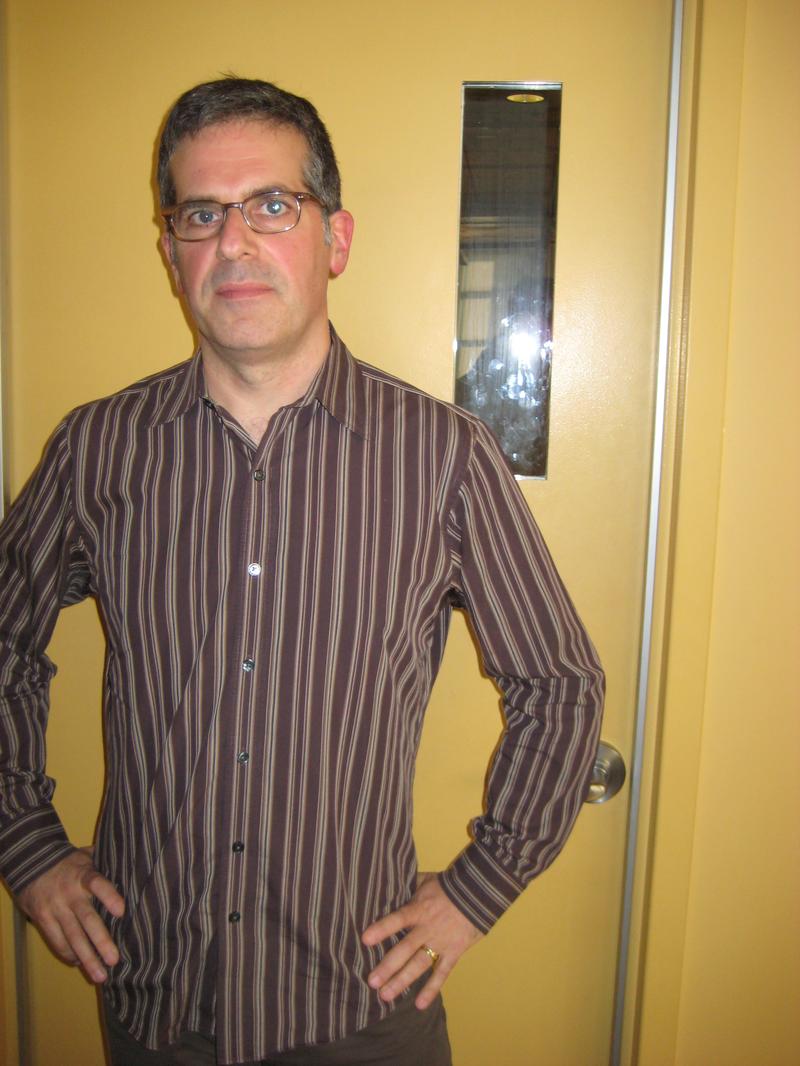 Writer Jonathan Lethem was on the Lopate Show recently to discuss the relationship between the novel and contemporary culture... and he also shared what his favorite comfort food is!
What have you read or seen over the past year (book, play film, etc…) that moved or surprised you?
          Nicholas Ray's film "Wind Across the Everglades," a glorious, transcendent mess of a film.
What are you listening to right now?
          Leonard talking on a loudspeaker in the greenroom. But more seriously I've been completely obsessed with German 70s electronic band "Neu."
What's the last great book you read?
          I just re-read Faulkner's The Bear – that holds up pretty well.
What's one thing you're a fan of that people might not expect?
          Difficult question for me, since I've made such a sport of wearing my unlikely or embarrassing tastes on my sleeve (E.L.O. etc…).
What's your favorite comfort food?
         A cheeseburger is a pretty good narcotic.