Worker Dies in Brooklyn Building Collapse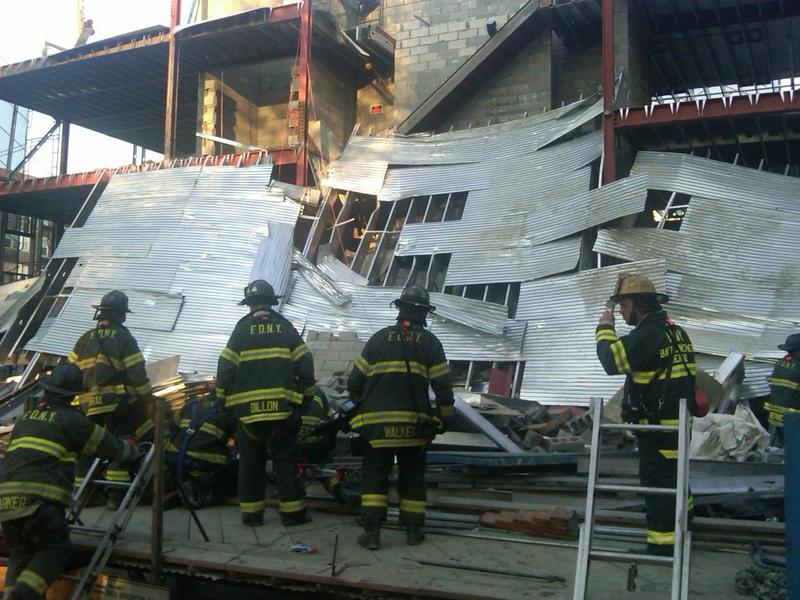 Investigators continued to sift through the rubble of the Brighton Beach building that collapsed, killing one worker and injuring four others.
The Fire Department of New York said the workers were in a five-story building when it collapsed Tuesday. Two of the injured are in serious condition.
Buildings Department spokesman Tony Sclafani said forensic engineers are examining the debris piece by piece to determine whether improper procedures caused the accident.
"The preliminary investigation shows that concrete was being poured on the upper floors rather than on the lower floors, and we believe that that played a role in this collapse," said Sclafani.
Sclafani called this type of accident "rare" and said construction accidents are down 30 percent in 2011.
A stop-work order has been placed on the site.
Sclafani said work permits were issued in July, 2011 and that there were no open violations. The department will issue any violations, criminal court summonses and suspensions deemed necessary after the investigation is complete.