NY Historical Society Prepares to Re-Open after $70 Million Renovation
The city's oldest museum is getting ready to re-open its doors on Friday after a three-year, $70 million renovation. The New York Historical Society Museum and Library has been closed for construction since February.
Some of the features at the newly renovated space at W. 77th St. and Central Park West are a children's gallery and library, a more spacious Great Hall, a theater and an Italian restaurant called Caffè Storico. The space also has high-tech iPad-like kiosks that provide information about the society and its exhibits. The museum's admissions area also incorporates the ceiling from Keith Haring's original Pop Shop.
"As soon as you get inside, you encounter artifacts of a lot of different kinds, including video screens and some exhibits that change, so that you begin to immediately engage in their agenda of trying to tell the story of New York," said James Russell, who is Architecture Critic for Bloomberg.
But Russell said the museum's design team — Platt Byard Dovell White Architects — was likely limited by how many changes it could make to the landmark building, which might deter attracting new visitors.
"The problem is their older building," he said, "which is, you know, kind of this wonderful granite temple. But it's not really inviting."
The New York Historical Society building was initially designed and constructed between 1903 and 1908 by York and Sawyer, a firm also responsible for the Federal Reserve Bank of New York, Bowery Savings Bank, New York Athletic Club and several of the buildings at Vassar College, according to the society. In 1939, two new wings were constructed, but the Upper West Side building hasn't been renovated since.
Russell's colleague, Patrick Cole, who covers philanthropy for Bloomberg, said the society started raising money in 2008 and raised $70 million in a couple of years.
"They were able to cover the entire cost of the renovation through these donations and they have no debt," Cole said. "And that is pretty remarkable given the economic climate that we're in right now."
Although Platt Byard Dovell White Architects did the bulk of the museum's renovations, The DiMenna Children's History Museum and the Barbara K. Lipman Children's History Library on the museum's lower level were designed by Lee H. Skolnick Architecture + Design Partnership.
Louise Mirrer, the society's President and CEO, said in a statement that the museum had never before opened itself up to the public with such light and transparency, "or provided the kind of immediate access to our objects and ideas that we will offer when we reopen in November. It's as if, at entry level, we are going from being a beautiful treasure house to a great showplace of the American experience."
Two new exhibits will be unveiled at the New York Historical Society on Friday: "Revolution! Atlantic World Reborn," which explores the connections between the American, French and Haitian revolutions, and "Making American Taste: Narrative Art for a New Democracy," which shows off the paintings and sculptures in the New York Historical Society's collection.
On Friday's re-opening, the museum admission is from 11 A.M. to 11 P.M. and is free for children under 13, veterans and active service members. From 6 P.M. to 11 P.M., museum admission is free for all visitors.
Mayor Michael Bloomberg is expected to attend a party at the Historical Society Wednesday night prior to the museum's opening.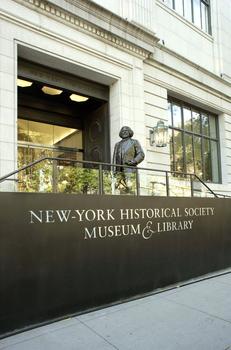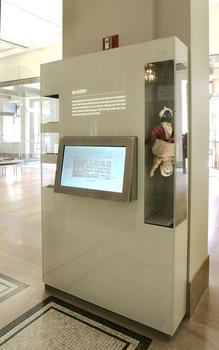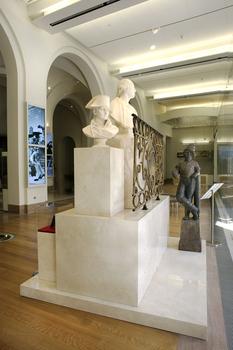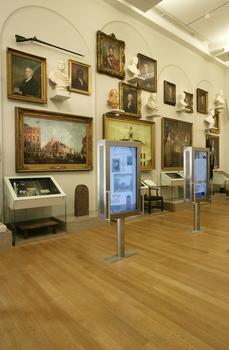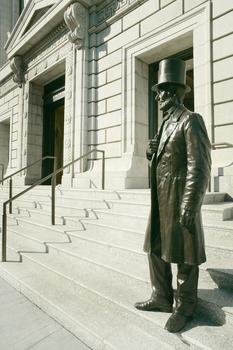 of