NJ Voters Approve Sports Betting Measure; Democrats Keep Control of Legislature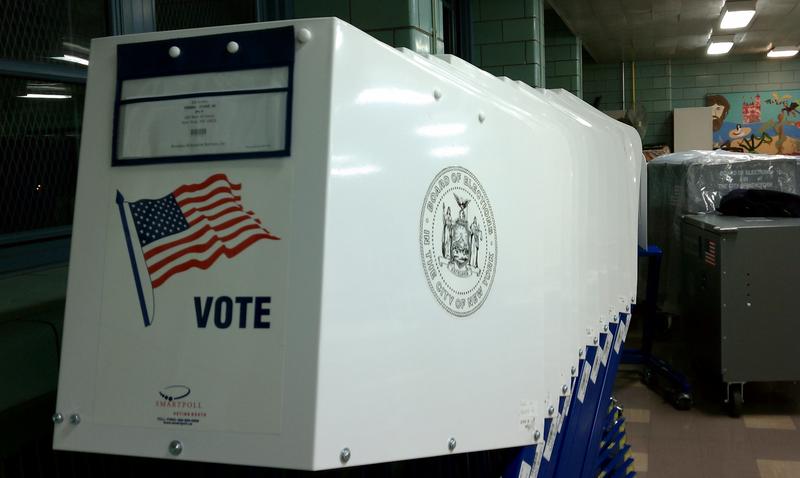 New Jersey residents headed to the polls Tuesday and approved a referendum on legalizing sports betting. All state legislative positions and hundreds of county and local offices were also up for election in the state.
The referendum on the legal right to bet on sports, provided a federal ban is lifted, was the only statewide question on the ballot Tuesday. It passed 65 percent to 35 percent, with over 80 percent of precincts reporting in.
Governor Chris Christie set the bar low for the GOP, saying he saw few opportunities for Republican candidates to advance. He added it would be historic if Republicans didn't lose seats in the legislature.
One election Christie had hoped to see a GOP winner in was in the 38th District, where Democrat state Senator Bob Gordon retained his seat in Bergen County, fighting off a challenge by John Driscoll, who had the support of Governor Christie.
Democrat Jim Whelan retained his 2nd District state Senate seat. He faced a tough challenge from Republican Assemblyman Vince Polistina. It was one of the few legislative races that was considered too close to call in the run-up to the election.
One election that was too close to call was in the state's 7th Assembly district, where absentee ballots could determine the race. It was one of the few districts that is usually represented by both parties. Democrat incumbent Berg Conaway and running mate Troy Singleton were led Republican challengers Christopher Halgas and Jim Keegan, but by margins less than 2 percent and no absentee ballots counted.
All 120 seats in the state legislature were up for grabs. Heading into the election, Democrats controlled the Senate 24 to 16 and the Assembly 47 to 33. Tuesday's election kept Democrats in control by the same margin in the state Senate. In the Assembly, Democrats picked up one seat and will also keep the majority in that chamber. The sole gain came at the expense of Assemblyman Domenick DiCicco. Due to redistricting, DiCicco's 4th Assembly district became more Democratic-leaning.
Voters in Princeton Township and Princeton Borough voted to merge their two towns. It passed by a margin of 3-to-2 in the borough and by a margin of 5-to-1 in the township. The merger will take effect in 2013.
Elsewhere in the region, Democrat Steve Bellone defeated Republican Angie Carpenter in the race for Suffolk County executive, 57 percent to 43 percent with 80 percent of precincts reporting. The new executive faces an estimated $135 million deficit and the prospect of laying off 700 county workers.
In the race for Staten Island District Attorney, Republican incumbent Dan Donovan defeated challenger Michael Ryan with 70 percent of the vote.
With the Associated Press