Niche Market | Timepieces
New York is a city of specialists from foodies to academics, laborers to shopkeepers. Every Wednesday, Niche Market takes a peek inside a different specialty store and showcases the city's purists who have made an art out of selling one commodity. Slideshow below.

Time Pieces
115 Greenwich Ave
New York, NY 10014
Hunched over the intestines of a gold-plated art-deco clock, Grace Szuwala peers at the shimmering innards with a magnifying loupe mounted onto her eye glasses and, with a barely perceptible adjustment, uses a miniature surgical tool to fine-tune the mechanism into place.

"Like you go to the doctor -- same thing. You see what hurts, what's wrong, and you fix it," Szuwala said of her craft.

Szuwala, 51, and her sister, Annie, 46, own Time Pieces in Greenwich Village and guarantee they can bring any time piece into sync with Greenwich Standard Time (they even have a so-called timing machine to help in the process).

Grace and Annie bought the business from the prior owner in 1984. Today, the pair works in a burrow of ticking, clanging and chirping 17th century wooden European clocks, German Black Forest style clocks and hundreds of unique wall clocks that weigh down shelves and are piled on to the floor. Ironically, it's nearly impossible to know the time in the shop since nearly all the clock hands point in different directions. (Keeping every clock wound manually would essentially be a 24 hour activity.)

Grace went to watch-making school in Poland before immigrating to New York, and she has the ability to craft metal parts if they cannot be found. The sisters say business has not been affected by the rise of cellphones as time pieces and that their customer base is built of people with emotional attachments to family heirlooms, a love of old style or who simply think analog watches and clocks are beautiful.

"I'm a sucker for all things from the 1920s, 1930s," said Barbara Truszkowski, who was visiting the shop to pick up an art deco clock she found at a thrift store and brought to Time Pieces for repair. "And I just thought it would look really nice on a shelf somewhere."

The Szuwalas removed the guts of the clock, which ran on electricity, and replaced them with battery operated innards. Truszkowski was thrilled: "I read online that this shop was run by two Polish sisters so I figured a Polish girl could only do well with two other Polish girls," she said with a laugh, saying "Thank you" in Polish before exiting the shop.

The sisters will never turn down a job. "If somebody's willing to pay, I'm willing to do it," Grace said. For grandfather clocks, they trek across the city with a toolbox and work on site. But they don't always counsel people to repair.

On a recent afternoon, a man entered the shop, saying he had a broken annual clock. "It has a globe and spins on the bottom?" Annie asked, from behind the glass window. It did. "We don't really recommend to fix them because it's very expensive. These days, it's less expensive to buy another one just like it. But if you like to fix it we'll fix it for you," she told him.

Many of the clocks for sale at Time Pieces have whimsical details, like one of Annie's favorites: a table clock with an angel that hammers out the time each hour. It's the clock diversity, and the customer satisfaction, that keeps the repair work interesting for the sisters, who also live together in Manhattan Beach.

"It's very challenging, and when you do it, you feel very, like, 'Wow, I did it. If somebody brings me a Rolex from the 1920s, says it was my grandfather's, from World War II, it gets very satisfying," Grace said.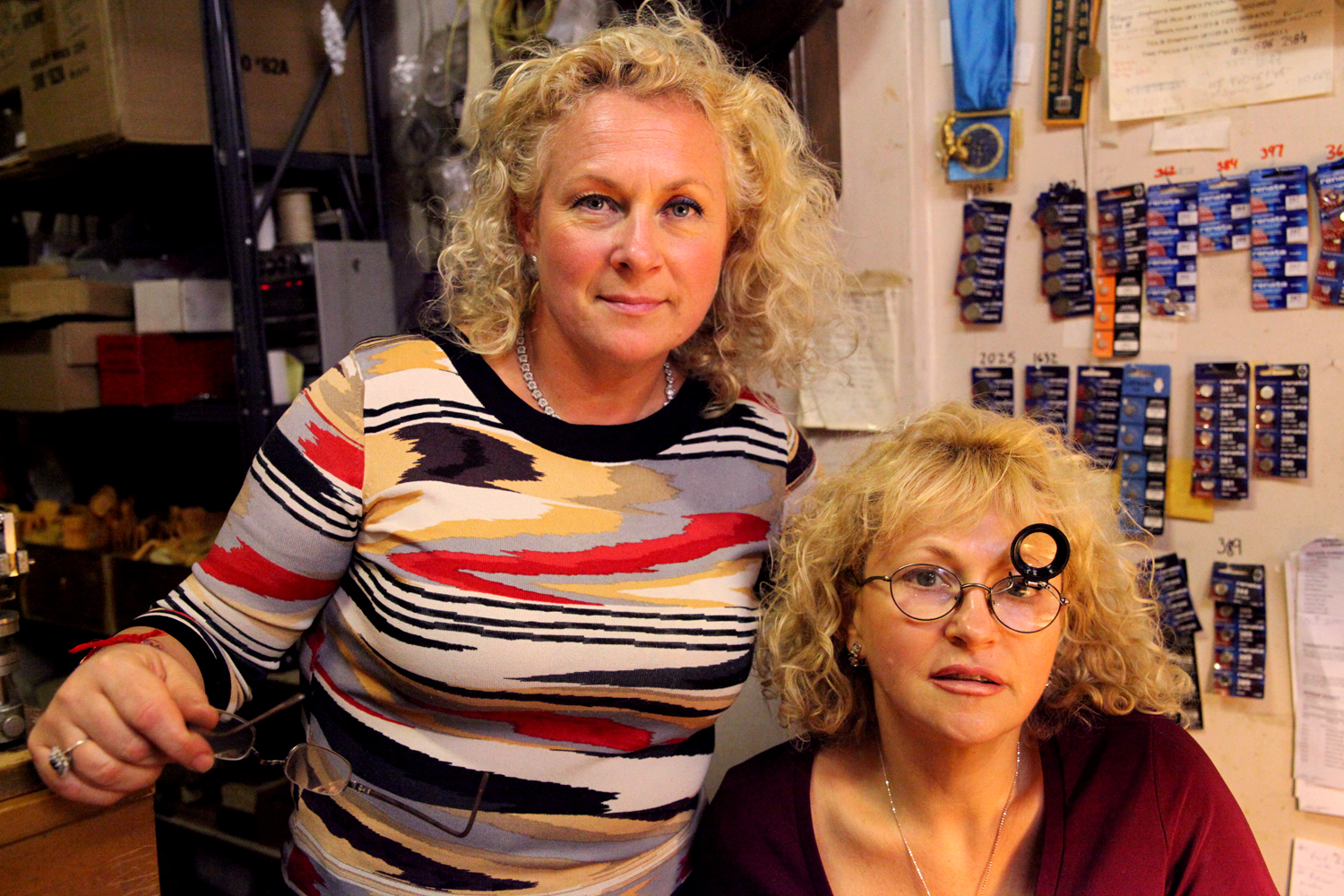 Annie (left) and Grace Szuwala. Photograph by Sarah Kate Kramer
Interview with Annie Szuwala

Was this something that you did in Poland?
No, this is something that back in the '70s it was less expensive to fix watches than to actually buy a watch. Not like these days -- it's less expensive to buy a watch than to repair it. And it was a good business to get into so that's why my sister went to school and she finished school — how to repair clocks and watches, how to make parts — so she's really actually the specialist.

Is it difficult to find parts?
These days, yes. To repair a clock you have to make a part or find exactly the same type of a clock in order to -- if something is missing — to repair it. For watches, there are still warehouses that are still have old parts, old stocks of parts, but it's much harder and harder. We have quite a big selection of watches for parts that we keep, so in case we can't buy something, we can go into our stock where we have all our different size of movements, brands and we use them as parts.

Who are your customers?
Basically, everybody in New York City and the states around. We've been here long enough that we have our reputation as a repair shop, "doctor of time" they call us because we can restore basically any type of time piece, whether it's a pocket watch, weather it's a coo-coo clock, or a grandfather clock, or a music box, anything that's mechanical and it used to work, we can repair it and bring it back to life. We are not only known for a watch repair shop but also a local repair shop. People bring us jewelry to repair -- pearls to restring them, gold-plating, even just the day before yesterday a lady brought me a lamp, an electrical Tiffany lamp that nobody wanted to fix and we are able to fix it for her. People they can't fix it nowhere else, they'll come to us.

Now that a lot of people are using their cellphones as time pieces, has that affected your business?
No, not really. There are still people around that love to have good a quality time piece, expensive pieces, a lot of Rolex or Cartiers. We get those people. And pieces from grandparents and maybe somebody who died, in their family, and they left them an heirloom that they want to have fixed. So we get all different things that people value as a time piece or as an antique piece and they want to have it fixed.

Did you ever consider doing something else?
I like what I do. I enjoy I guess taking something old and restoring it and bringing it to life, so, no, I'm happy, I'm happy where I am.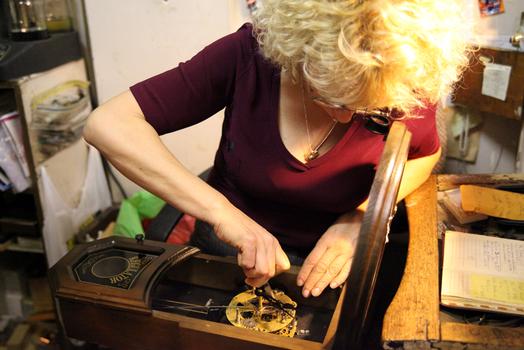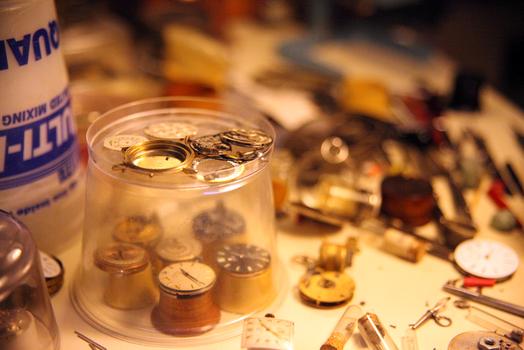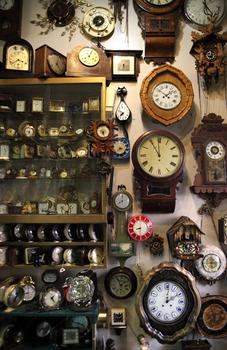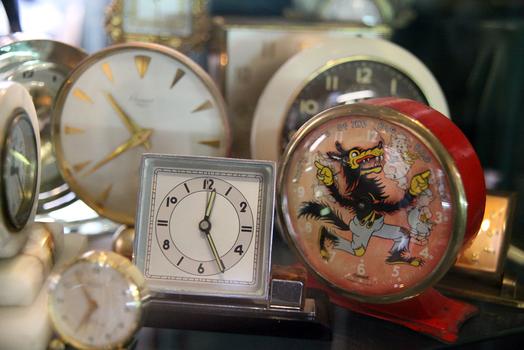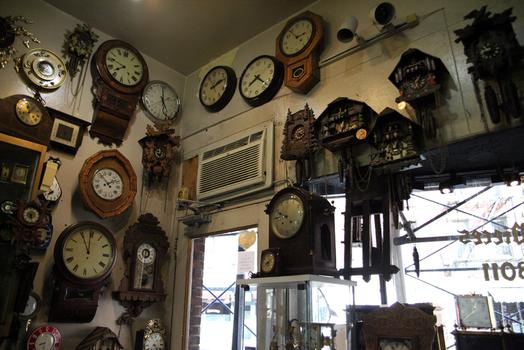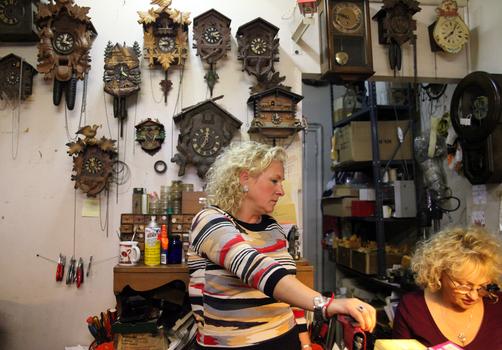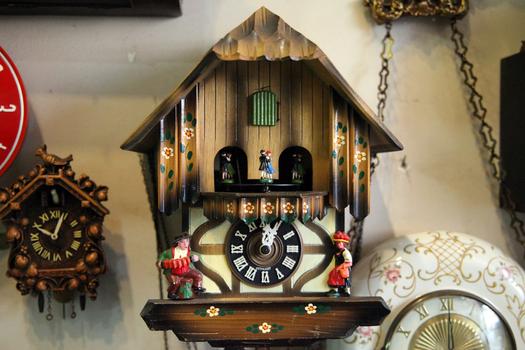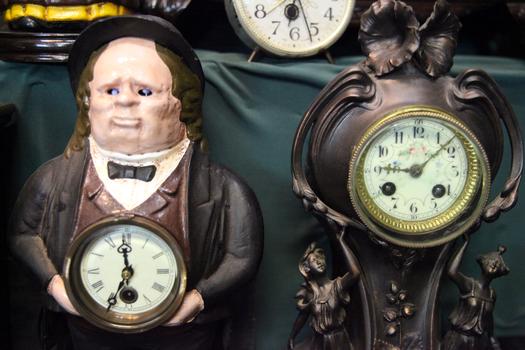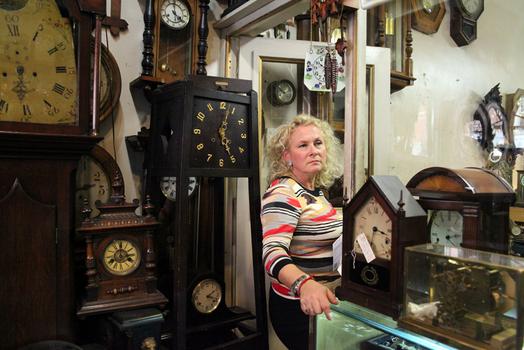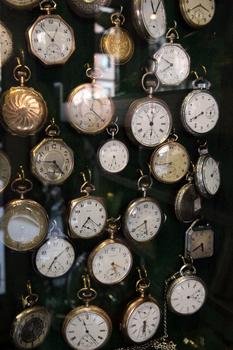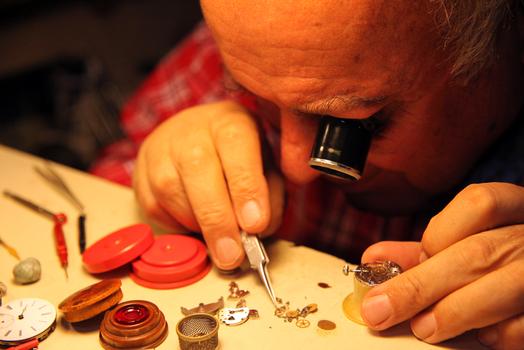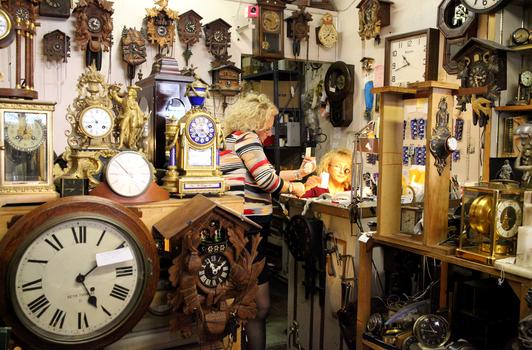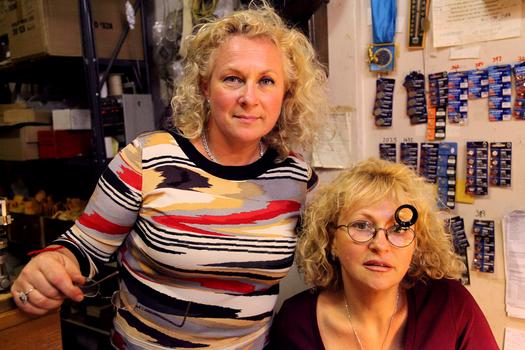 of