NJ Voters Head to the Polls, Approve Sports Betting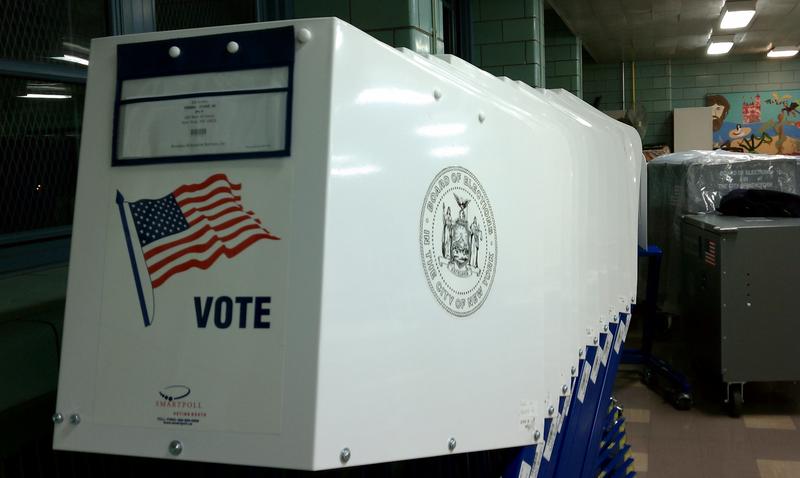 Thousands of New Jersey residents headed to the polls Tuesday — with all state legislative positions and hundreds of county and local offices up for election. They approved a referendum on legalizing sports betting 66 percent to 34 percent.
Democrat state Senator Bob Gordon retained his seat in Bergen county, fighting off a challenge by John Driscoll, who had the support of Governor Chris Christie.
Democrat Jim Whelan retained his 2nd District state Senate seat. He faced a tough challenge from Republican Assemblyman Vince Polistina. It was one of the few legislative elections that was considered too close to call in the run-up to the election.
Voters in Princeton Township and Princeton Borough voted to merge their two towns. It passed by a margin of 3-to-2 in the borough and by a margin of 5-to-1 in the township. The merger will take effect in 2013.
The state's Attorney General Paula Dow deployed 200 deputies to help provide legal support for the state's 21 counties to make sure voters who are entitled to cast a ballot get to do so. The effort was on par with precautions taken during previous elections, her office said.

Meanwhile, many New Jersey residents who head to the polls may be told their names aren't on the voter rolls if they registered through the Motor Vehicles Department. That shouldn't necessarily mean residents won't be able to vote, according to attorney Renee Steinhagen, of the Appleseed Public Interest Law Center.

"There still might have been a computer glitch that their name is not on the rolls, but it should have been," Steinhagen said. "Therefore, they should ask to speak to a judge, and a judge, in most likelihood, may allow them to vote on the machine."

Frustrated voters are also entitled to a hearing before a Superior Court judge.  

Voters in New Jersey don't have to provide ID as a condition for voting unless they have registered by mail and are voting for the first time. 
With the Associated Press