What's Your Favorite Foodie Paradise? For Me, Cleveland's West Side Market
Every place has its food institutions, its "bests" (best pizza, best tacos, best cheesecake). For Cleveland, Ohio, the best place to shop for homemade, homegrown, home-cooked, handmade food is the West Side Market on W. 25th St. and Lorain.
I visited the market last weekend, during a trip home to visit my folks. I came away with enchiladas (eight different kinds, including shredded pork loin with cheese and guajillo chili sauce, and zucchini, corn and tomato with green tomatillo sauce) from Orale Contemporary Mexican Cuisine, a huge apple fritter the size of my hand (for my dad, not for me, I swear!) from Spanos Bakery, excellent sweet potato biscuits from Christopher's Bakery, and some Spanish paprika and two different kinds of chili powder from Urban Herbs.
According to the market's Web site, the West Side Market's origins date back to 1840. The current yellow brick market house, with its distinctive, herringbone-patterned ceiling, was dedicated in 1912. 
It's been around a long time, and has the fan base to prove it. The market's Web site says one million people visited last year. 
The market makes me think about New York City's food institutions. The greenmarket at Union Square. Zabar's on the Upper West Side. The Lower East Side appetizing store Russ and Daughters. They are places that make you want to cook, that excite your tastebuds in ways no plain old supermarket aisle can, places that make you glad you live nearby. 
What are your food institutions? Tell us where you like to shop, and why ... especially if it's in Cleveland.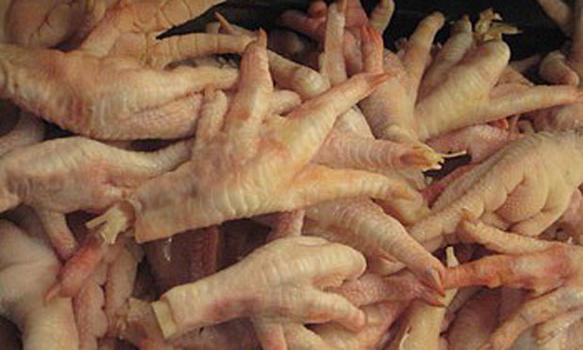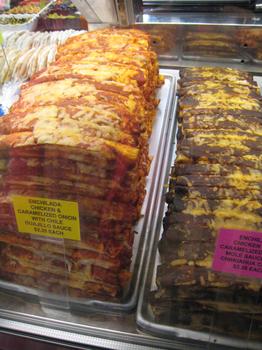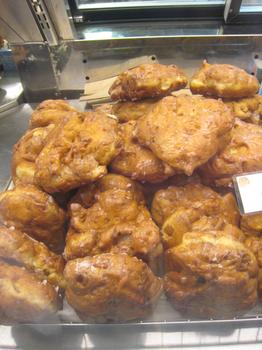 of