The Takeaway
Greece Forms New Coalition Government; Italy's Berlusconi Rumored to Be Resigning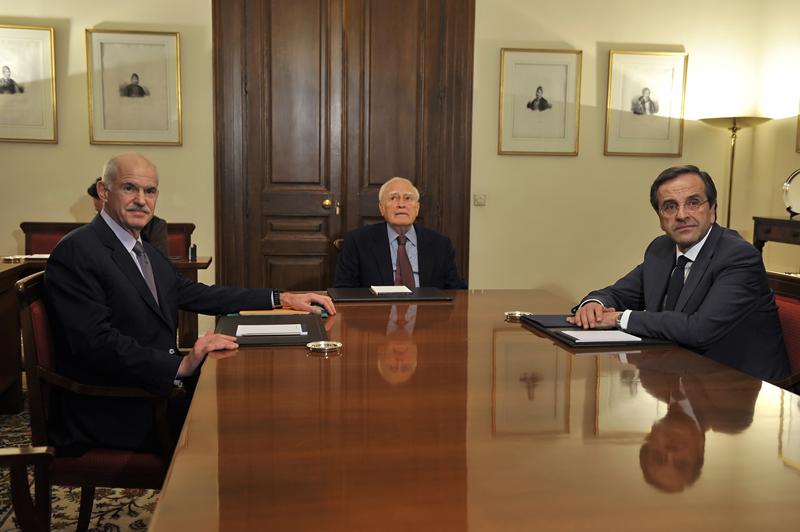 Embattled Greek Prime Minister George Papandreou will resign once plans for a new coalition government are finalized. Papandreou and his political rival, conservative leader Antonis Samaras, reached a deal on Sunday to form a unity government to implement the unpopular austerity measures required by a bailout deal reached with European leaders. The new government is expected to be led by a non-politician who will be named on Monday.
As Greece moves forward, another European government may crumble under the weight of the debt crisis. In Italy Monday morning, rumors abound that Prime Minister Silvio Berlusconi may resign. Berlusconi has denied reports that he is negotiating his resignation, though his interior minister told a television program that the premier's coalition no longer has the numbers to govern.
Rachel Donadio, Rome bureau chief for The New York Times, reports on the latest from Athens. Margherita Boniver, an Italian member of parliament from Berlusconi's Forza Italia party, responds to the allegations of Berlusconi's demise.