The City Wants To Help You Take A Load Off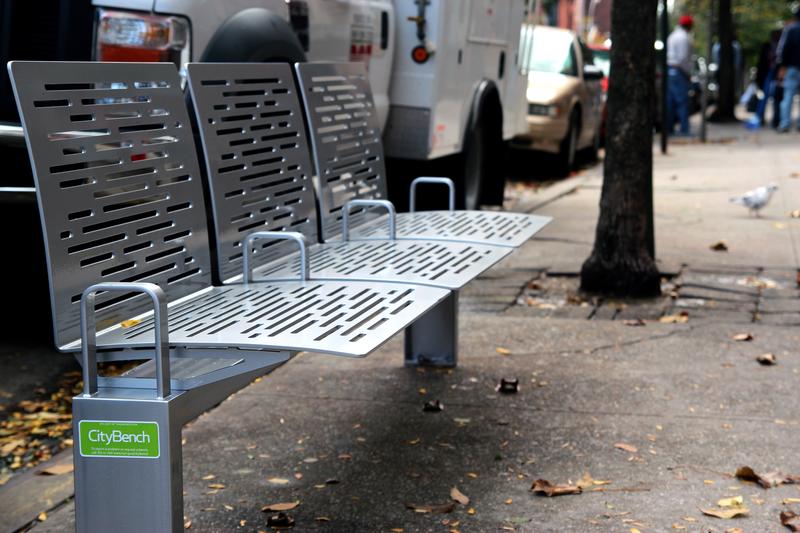 New York is known as the city that never sleeps — but what about when you need to stop and rest or simply enjoy the view?
The Department of Transportation's program called CityBench is an effort to remedy the problem by installing 1000 benches across the five boroughs this spring.
DOT Commissioner Janette Sadik-Khan said elderly residents and transit riders are especially in need of more benches. She said, "Places where the availability of public seating can really improve the quality of life for New Yorkers and their experience getting around town."
The priority bench locations include bus stops without shelters, outside hospitals and areas close to senior centers. Other locations will be considered, with the department soliciting location suggestions from the public. The only exception are areas directly opposite a building entrance or outside a cellar door. Sidewalks must have plenty of space to fit a bench: at lease 12 feet wide.
The new models are available with and without backs. The backless version will cost $1,600, while the bench with the back will run $1,800. Both versions come with dividers so lying down isn't an option. They're made from steel, thought to be the easiest to maintain.
The city is looking for residents to nominate spots where they'd like to take a seat.
"Even New Yorkers need a respite every now and then," Sadik-Khan said. "So having these points along busy corridors, where people can actually rest and take it all in, is a really important part of what makes the city so great."
Eighty percent of the $3 million endeavor is being funded by the Federal Transit Administration. The state Department of Transportation and the city are both picking up 10 percent apiece. Each bench is expected to have a lifespan of a decade.
Correction: An earlier version of this story stated that 10 percent of the funding was from the Federal Transit Administration. That is incorrect. Eighty percent of the funding is from the FTA, 10 percent from the state DOT and 10 percent from the city. WNYC regrets the error.