At 'Teach-In' Cooper Union Community Grapples With Tuition Proposal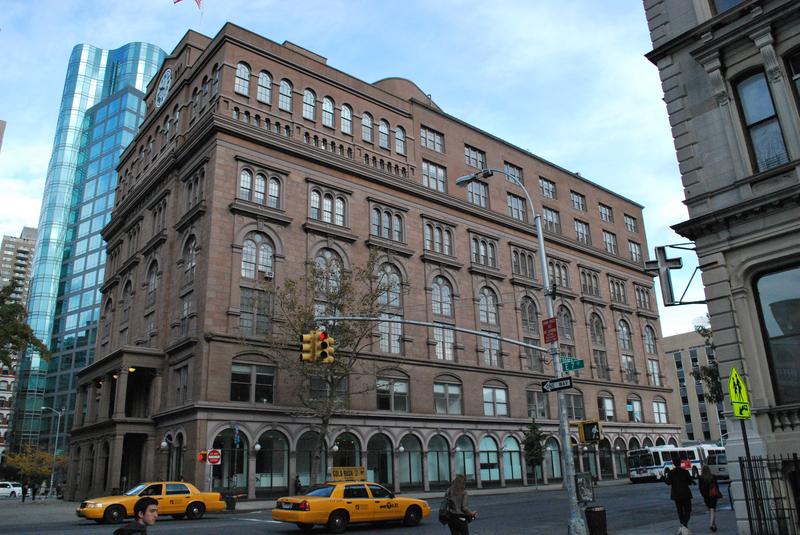 Cooper Union students, faculty and alumni are pitching fundraising ideas as the school's administration considers charging tuition for the first time to address a $16.5 million budget deficit.
On a series of websites and facebook pages, they propose renting space for events, creating easier ways for alumni to donate and even lowering the heat in school buildings during winter to save money. The push comes after Cooper Union President Jamshed Bharucha announced Monday that charging tuition was one of the options on the table to raise revenue, a move that sparked an outcry from the school community.
"I would hate to see a place where some students are paying and some students aren't," said design professor Mindy Lang, who is also a Cooper Union alumna. "It would just change everything about this place."
At a so-called "teach-in" Friday morning, the Cooper Union community met to hash out what charging tuition would mean for the 152-year-old institution.
At the meeting in Cooper Union's Great Hall, history professor Peter Buckley, a 23-year veteran faculty member, gave a talk on the school's history of admitting the best students regardless of need.
"The very core of the institution is the idea that education should be free," he said after the event. "Peter Cooper, the founder, had one primary horror: The horror of debt. He believed that if you got into debt, you're always someone else's servant."
The teach-in is the latest in a series of events this week aimed at drawing attention to the tuition proposal. The director of admissions spoke about how the plan would affect competing with other universities for applicants. The director of development highlighted the need to pull in more donations from alumni.
The administration has not made any details public, and a Cooper Union spokeswoman did not respond to a request for information about the tuition proposal.
In an open letter posted on Cooper Union's website on Tuesday, President Bharucha called the school's financial model "structurally unsustainable."