Occupy Wall Street's Message Doesn't Resonate with All of the 99%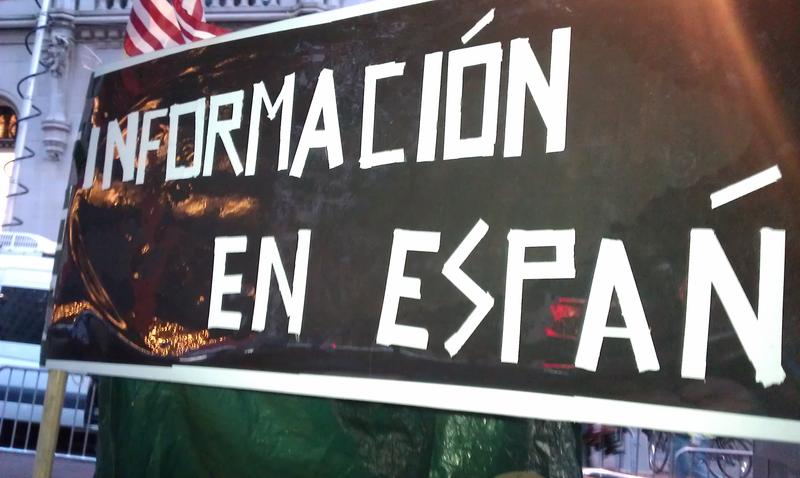 Occupy Wall Street protesters say they represent the 99 percent of the population that's not wealthy. It's a big percentage, and includes all kinds of people and income levels. But while Occupy Wall Street may have sparked a global protest, the message has failed to resonate in some of New York's poorest communities.
Tanya Rodriguez, 17, lives in public housing on Avenue D in Manhattan, just a few miles away from Wall Street.  Still, for her, the protests feel far away.

"Not to sound racial, but white people, they're high class, they have money, they got good jobs, and they're the ones fighting for more money," Rodriguez said. "I don't understand why more African Americans and Latinos are not there."

Rodriguez also avoided Zuccotti Park because she'd heard it's not a safe place for teenage girls to be. Still, she connects with issues like finding money for college and then getting a good job after graduation.

She said many of her neighbors stay away in part, because they don't speak English. But you do hear Spanish spoken at the protests. There's even a Spanish information desk. It's headed up most days by volunteer Pablo Benson. He works as an adjunct professor at the C.W. Post Campus of Long Island University. Benson said he has been at Occupy Wall Street since the second day. While he says their numbers are growing, he does find a disconnect between protesters in Zuccotti Park, and members of the Latino community. Some Latinos see too many white faces in the crowd, and have shrugged off the protests as something for young white kids.

"One thing I think has kept the Spanish community away from the park is miscommunication," Benson said. "A lot of people unfortunately are undocumented or are in a nebulous legal area and they fear police reprisal."

For poor and working class people, the issue may be finding the time to protest. Juan Haro is the director of Movement for Justice in El Barrio. The group helps East Harlem residents with landlord and tenant issues. "Our community is extremely impoverished. On average our members earn $10-thousand dollars a year," Haro said. He said when people finish a long working day, they want to spend time with their families, and don't have time to go protest, or stay overnight. Haro said that's a big barrier to participation in the protests.

That's the explanation East Harlem resident Maria Mercardo offered for not spending more time at Occupy Wall Street. Mercardo is a single mother with two kids, ages 15 and 12. She also cares for her ailing 82-year-old mother who lives with Mercardo.  In addition to her family responsibilities, Mercardo works three part-time jobs to make ends meet for her family. She works the lunch room at a public school on 96th street, gives pedicures to people in their homes and she cleans other people's houses. Mercardo said family responsibilities and her various jobs have kept her from spending more time at the protests. She said she would like to talk to them though, "to explain to them the sacrifices I make for my family," she said.  Mercardo said then protesters would have a better idea of what they are fighting for.

Other low income communities are preoccupied with keeping neighborhoods safe from shootings and drug dealers. They don't have time to be as concerned with economics.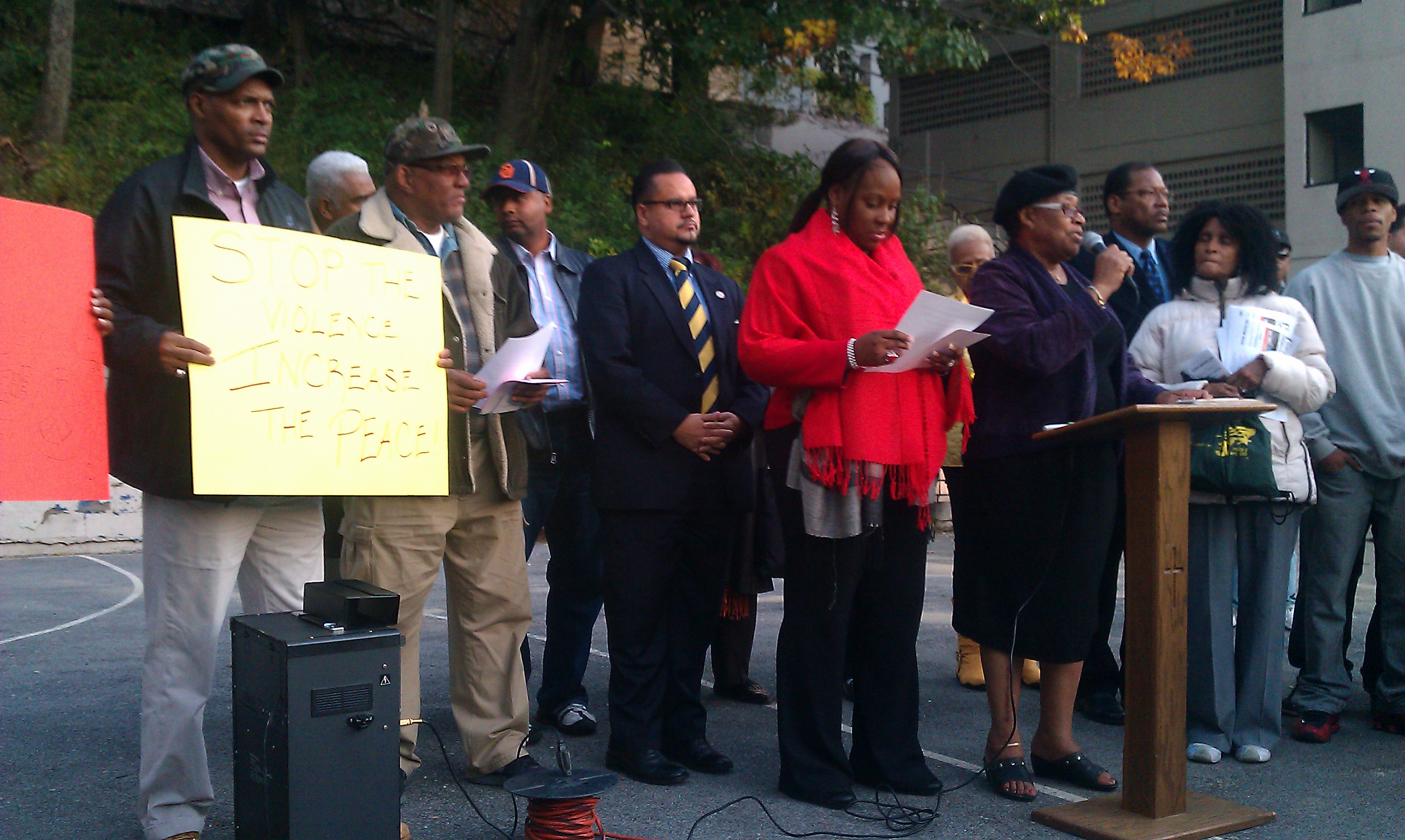 Assemblywoman Vanessa Gibson, whose district is part of the 16th congressional district, which is the poorest in the nation, according to recent U.S. Census figures. She said Zuccotti Park protesters need more diversity in their ranks. "There are not enough people of color and people from lower class families there. And the reality is that many of these families need to survive, so they don't have time to invest in remaining down there." Gibson said.
(Photo: Assemblywoman Gibson, wearing a red shawl, and others at a peace vigil in the Bronx./Janet Babin for WNYC)
Her district had four shootings, in September alone, that destroyed a number of families. A peace vigil held earlier this week was meant to raise awareness and attract more police officers to the area.   People in communities such as this have mentioned the large police presence in Lower Manhattan in contrast to their neighborhoods.

Occupy Wall Street protesters may have just discovered societal inequities they rail against, but they've been everyday occurrences in minority communities for decades. Columbia University Professor Ted Shaw, a former chief of the NAACP Legal Defense Fund, said, "The kind of unemployment rates that now the entire country is facing have been commonplace in the black community so in many respects people have become inoculated to it in black and brown communities."

There have been a few attempts to identify the makeup of the protesters in Zuccotti Park. One study from Baruch College instructor Hector R. Cordero-Guzman, Pd.D., questioned visitors to the Occupy Wall Street website. It concluded that a diverse group of Americans backs the protest. But the study did not consider who is participating in the protests.

The makeup of the protesters could change in the next few days anyway. The Occupy Wall Street has planned a number of events in coming days to reach out to poor people and people of color. A group of protesters will meet with Latinos in East Harlem on Monday, to listen to the community. Also on Monday, Black and Latino community members plan to complete an 11-mile march through Manhattan. They say the march will showcase the places where the 99 percent live, and help to bridge the gap between the two entities.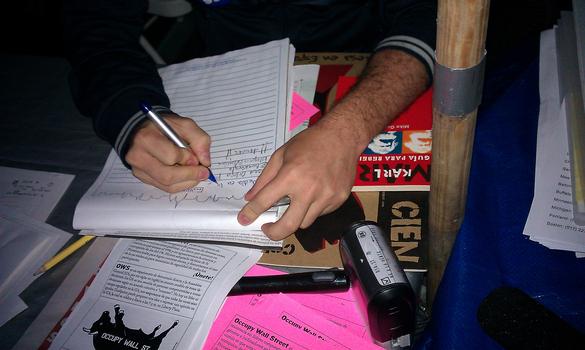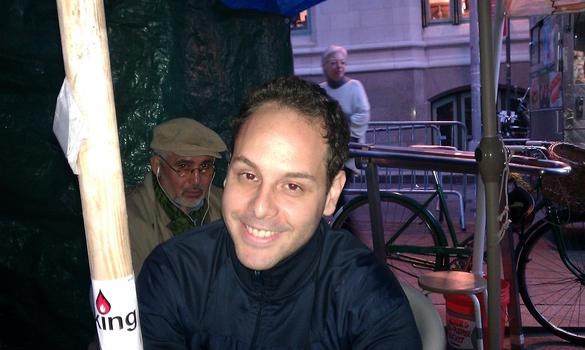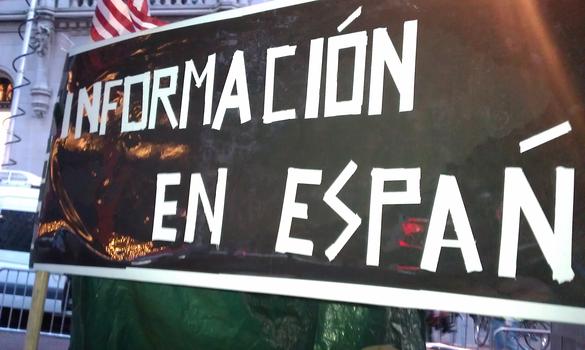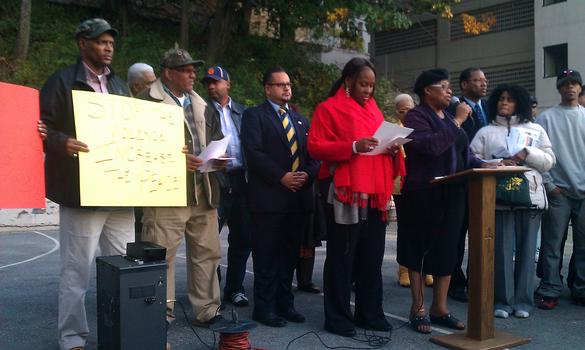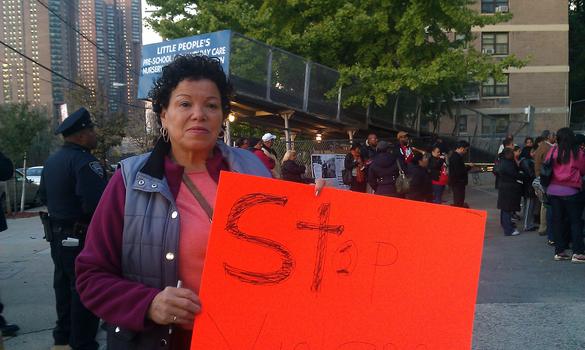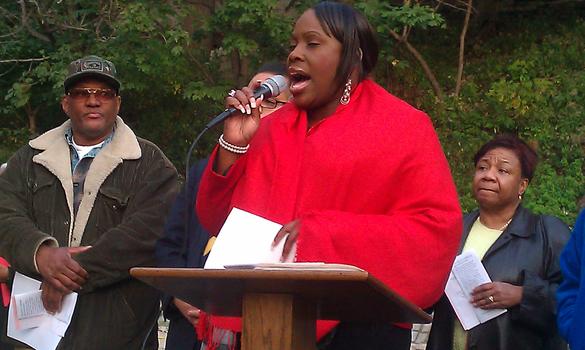 of