Fall Impressionist and Modern Art Auctions Sales Set Records, But Some Pieces Fail to Sell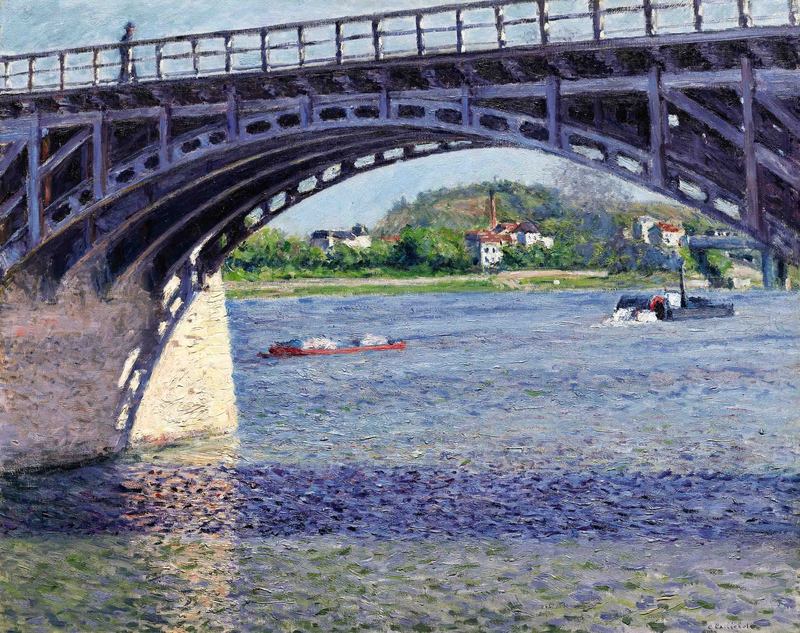 The auction houses were full, paddles were at the ready and phones were manned, and in the wings at Christie's and Sotheby's a total of over a hundred works of art waited to find new homes.  The annual fall Impressionist and Modern art auctions —  Christie's on Tuesday night and Sotheby's on Wednesday night — brought in hundreds of millions, which was not surprising. What was surprising is what failed to sell.
The works up for auction at Christie's Tuesday sold for a total of $140,773,500 — an impressive figure by most standards — but the auction house had estimated the night would bring in more that $215 million. Additionally two big-name pieces, Edgar Degas' seminal sculpture "Petite Danseuse de Quartorze Ans" ("Young Dancer at 14"), which was estimated to sell between $25 and $35 million, and a pair of Pablo Picasso portraits of his lovers Marie-Therese Walter, estimated to go for between $12 and $18 million, and Dora Maar, which had an estimated $12 to $18 million pricetag, failed to sell at all. In fact, of the 82 lots offered on Tuesday night, just 51 sold.
Toby Usnik, head of the communications department at Christie's, said the results of the evening were respectable, "when set against the larger economic environment of today. It is also somewhat skewed by the fact that the top lot ("Degas Dancer") did not sell. But through the evening, there were notable highlights, including the record setting price achieved for the Ernst, the strong interest in Surrealism and the success of the collections that were entrusted to us this season, including Wasserman and Kluge."
Judith Selkowitz, president of Art Advisory Services, Inc., wasn't surprised by the Christie's sales. She thought some of the pieces had pricetags that were too high a price.
"There's lots of money, but people want value," Selkowitz said. "They don't want to overpay."
Selkowitz noted that these days people do their homework when it comes to buying art — researching past prices and following how often pieces by certain artists come onto the market.
"Even in this atmosphere, art is considered an asset class," she said. "So, if you buy really great art, it's an asset."
She also noted that if auctions have great quality work, it'll always draw top dollar.
In the case of the Degas statue that didn't sell, 28 ballerinas were cast in bronze after the artist's death in 1917. Most of the ballerinas are in museums and 10 are in private hands, including the one that was offered up Tuesday night at Christie's. According to The New York Times, eight such sculptures have been on the market over the past 15 years, and the one at auction had privately been on the market for the last year.
Usnik of Christie's acknowledged all these factors may have played a part in the sculpture not selling, but added, "We remain confident that the right buyer exists for such a rare, museum quality Degas."
The top seller for Christie's was Max Ernst's surrealist painting "The Stolen Mirror," which was estimated to go for between $4 to $6 million, and sold for $16,322,500 to a European private collector. The painting, widely regarded as one of Ernst's finest works, was created in 1941 and depicts a fairy-tale landscape that, upon closer inspection, takes a more sinister turn. The sale of "The Stolen Mirror" se a new record for Ernst's works sold at auction.
Two Picasso's also sold Tuesday, including a print titled "La Femme Qui Pleure,I," which was thought to sell for between $1.5 and $2.5 million. It sold for $5,122,500, a record amount at auction for a single print.
Other top sellers at Christie's included a modern 1917 sculpture by Constantin Brancusi titled "Le Premier Cri" that had been in private hands for 35 years. It sold for over $14 million. A René Magritte painting, "Les Vacances de Hegel" ("Hegel's Holiday"), a painting that depicts an umbrella with a water glass above it, sold for over $10 million. Another Magritte painting, "La Fin du Monde," sold for over $7 million.
Sotheby's had a much better night than Christie's. Its auction Wednesday night brought in $199,804,500, which was within its pre-sale estimate of between $167 and $229 million. The sales also exceeded its spring Impressionist and Modern Art auction total of $170.5 million. Of the 70 lots offered, 57 sold.
Simon Shaw, head of Sotheby's Impressionist and Modern Art Department in New York, said: "We put the sale together with discipline and rigor, and in some cases walked away from consignments with aggressive estimates. The successes we had this evening showed that there is clearly a very great interest in rare works of art."
The top seller of Wednesday evening was a painting by Gustav Klimt titled "Litzlberg am Attersee" which sold for $40,402,500 after a bidding battle. The estimate for the landscape, which had been looted by the Nazis in 1938 and was later restituted to the family, was estimated to sell for $25 million.
The other high seller from the night was a Picasso piece from 1967 titled "L'Aubade," which had an estimated price of between $18 and $25 million. It sold for over $23 million. The painting was one of three works the artist did that focused on a dialogue between a flautist and a nude.
An impressionist work by Gustave Caillebotte titled "Le Pont d'Argenteuil et la Seine" also sold for over $18 million.  The painting, with its blue, green and gray tones, shows the river at midday. Other top sellers from the Sotheby's auction included Claude Monet's "Antibes, le fort," Magritte's "Le droit chemin" and Wassily Kandinsky's "Weisser Klang," which exemplifies the Russian artist's distinctive style of use of color.
Selkowitz of Art Advisory Services Inc. said, in general, the auction houses should be pleased with the sales numbers.
"Given the economy and what's going on, it could have been difficult. Overall, they did fairly well," she said.
Still, she added that next week's auctions of contemporary art will give more insight into the state of the art market: "That's where the real high fliers are."
You can view the top sellers from the fall Impressionist and Modern Art auctions — without having to spend millions — in the slideshow below.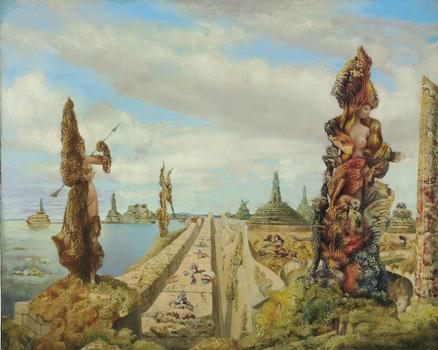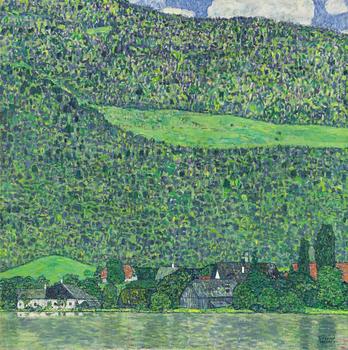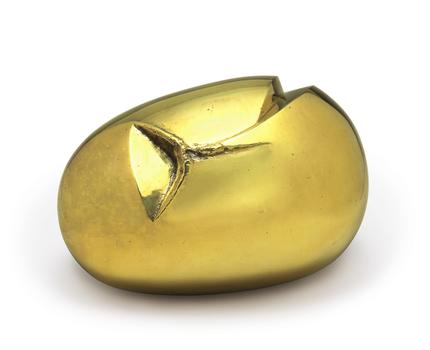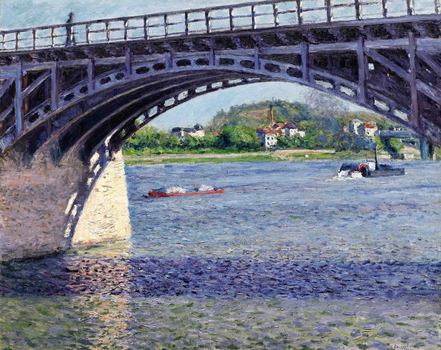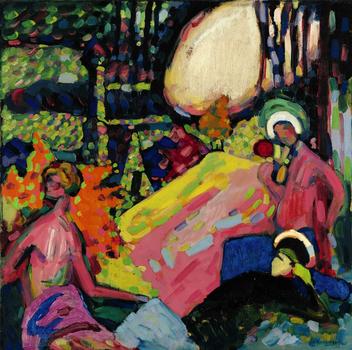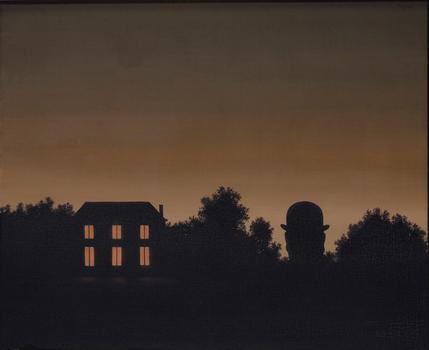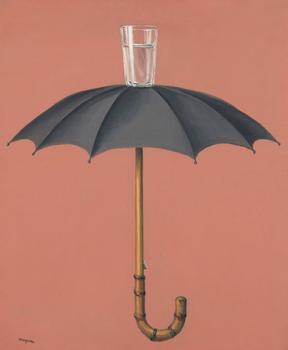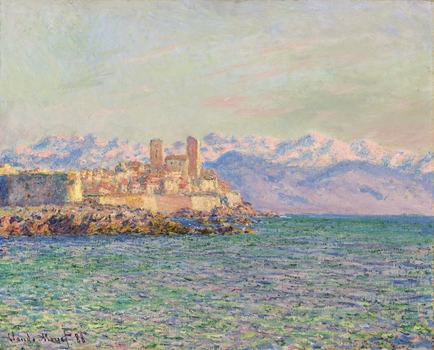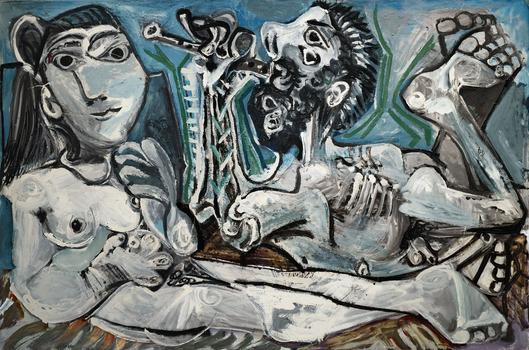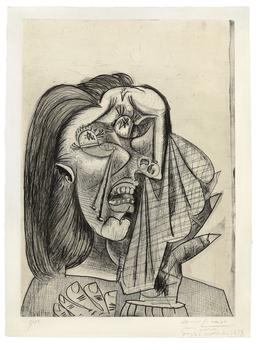 of