Nurses Vote on Possible Strike to Break Negotiating Deadlock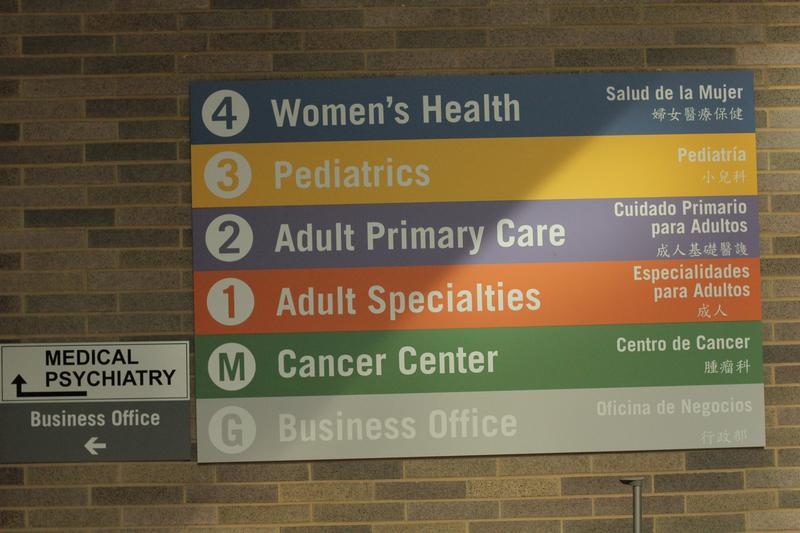 Nurses at St. Luke's-Roosevelt Hospital are voting this week on authorizing a strike in their ongoing labor dispute with management. It's the second possible strike at a major Manhattan hospital in two weeks.
The nurse's union at St. Luke's-Roosevelt is currently canvassing close to 1,400 registered nurses who will approve or reject a possible strike by the end of the week.
That comes on the heels of a strike authorization last week by some 2,800 nurses at Columbia University Medical Center, a division of New York-Presbyterian.
In both cases, nurses have been without a contract since the beginning of the year.
Rebecca Givan, a professor at Cornell University's School of Industrial and Labor Relations, said many nurses would have a hard time absorbing any increased costs, because they're often the sole bread-winner in their households — especially in the current economy.
"If only one adult in the household is working, the need for affordable healthcare from that one person's employer becomes more acute," Givan said.
She said any nurses' strike is highly unlikely — the most recent one in the area was a decade ago — but that once rank-and-file members have authorized a strike, the move can help break an impasse in negotiations.
"If you're working without a contract for a long time and never threaten to strike, you're potentially going to be in a week position, because the employer will start to think you never need a contract," Givan said. "But the threat of a strike is taking it to a whole other level."
Also without a contract are some 3,000 nurses at Montefiore Medical Center in the Bronx.
At all three hospitals, union representatives said, were not offering nurses big enough raises, while demanding they pay healthcare premiums as much as $100 a month higher than current rates.
A spokesman for St. Luke's-Roosevelt said, "We hope that the nurses will continue to negotiate toward an equally agreed-upon contract."
Meanwhile, Kathleen Robinson, director of Media Relations for New York Presbyterian Hospital, said, "Our current contract proposal is a fair, competitive, and sustainable wage-and-benefits package that recognizes our nurses' hard work and dedication. Negotiations are continuing and we remain committed to reaching a resolution as quickly as possible."