Occupy Albany Demonstrators Hunker Down For Winter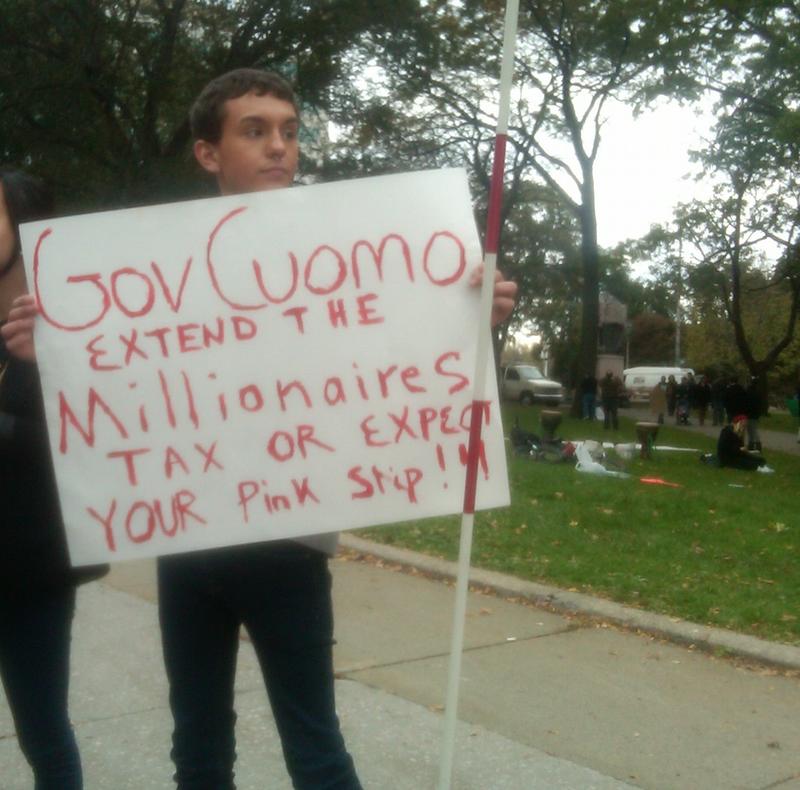 Occupy Albany demonstrators are using outdoor heaters as they hunker down across from the state capitol.
The protesters — who said they are even considering solar panels for their camp —  want Governor Andrew Cuomo to renew a tax on millionaires that expires December 31.
Some have also expressed concern about potential layoffs that could put 3,500 state workers out of work.

"Do they want more tents here?" demonstrator Joanne Farrell asked, "because I've had 15 people ask me to reserve them a space."

The Public Employees Federation union has until Thursday to approve a contract offer. The governor has said workers will start receiving pink slips if that deadline is not met.