New York is a city of specialists from foodies to academics, laborers to shopkeepers. Every Wednesday, Niche Market takes a peek inside a different specialty store and showcases the city's purists who have made an art out of selling one commodity. Slideshow below.

Bergino Baseball Clubhouse
67 East 11th Street
New York, NY 10003
The World Series just ended, but for those who eat, drink and sleep baseball, even in the off-season, there's one clubhouse still open.
Jay Goldberg, 51, a former sports agent, opened the Bergino Baseball Clubhouse in the summer of 2010. It's a shrine to his favorite sport, but decidedly not to his favorite team. "Unfortunately, I'm a Mets fan," he said with a sheepish grin. All teams are represented at the store — even teams that don't exist anymore. "It's about baseball, with a capital B, just a love of baseball, and there are a lot of people who have that, who it touches emotionally," Goldberg said, while highlights from Game 6 of the World Series played on the flat-screen TV in the background. 
You're better off at Modell's if you're looking for a Derek Jeter jersey or a regulation glove. The Clubhouse is all baseball all the time, but there's no equipment sold here. "For us it's really about the history and the love of the beauty of the game," Goldberg said. His aesthetic is refined vintage — fitting for a sport in which fans have a reputation for obsessing about history. "The fans, they have this feel for history, this respect for history," Goldberg said. (Goldberg himself has that quality, he is the type of fan who watches three hours of analysis after a four hour game.)
That history is not only embedded into the minds of fans, it's actually embedded into the "Men's Gift Items" for sale at Bergino: cufflinks crafted out of real stadium seats, game-use baseballs and wallets sewn with old MLB uniforms. The $20 handmade baseballs are the top-seller, Goldberg has been selling those wholesale for 10 years. These balls have leather covered with a variety of novelty designs including a map of New York, "Mazel Tov," the U.S. Constitution, the NYT crossword puzzle, or are custom to the costumer's fancy.
The walls are hung with baseball themed art that Goldberg curates with an eye to history — there's always a piece up referring to figures like Jackie Robinson and Sandy Koufax. A set of bleachers functions as a display area for baseball books, unless people are sitting in them for a baseball-themed event hosted in the store. 
The shop's nostalgia is crafted with memory's sepia tone of a hot summer day in the ballpark. If it were possible to bottle the smell of hotdogs and cracker jacks, Goldberg would. Some of the items the store sells are not actually vintage, but are designed to look vintage, like team T-shirts and caps with old logos. Goldberg hopes people will step inside and get that same warm feeling he remembers from being a four-year-old walking down the concrete aisles of Shea Stadium, holding onto his dad with one hand and a little "Mr. Met" doll with the other. And often, they do.
For Lennon Bergland, a sports writer who dropped by the store, there's something about a vintage baseball bag that represents the singularity of the game, and the particular devotion people feel for it.
"That's canvas and that's leather and that's sweat, and hopes and dreams. I think baseball represents those American dreams somehow for a lot of people, even if it's just rooting for the Cardinals," he said.
Interview with Jay Goldberg, CEO of Bergino Baseball Clubhouse
What gave you the idea to do these custom baseballs to begin with? 
What happened was I was a sports agent for 15 years, and by the end of it I really despised the business and the field so I wanted to get out of being a sports agent. And one day I just had the idea to make these crazy baseballs and that's how the whole thing started. And the first baseballs that we made were terrible looking, they looked kind of like squashed oranges with these exotic leathers. I didn't know anything about manufacturing, about leather, about anything. And then finally we made something that looked pretty good, I took them into a gift shop in the Village and she said, 'This is great. This is a great men's gift item, I can never find a nice men's gift item.' Took it to another shop and she said 'This is a great men's gift item, what else do you have?' That's when I realized I made a men's gift item, and apparently it's difficult to find men's gift items. So that's kind of how the whole thing started.
Is the busiest week of the year the World Series?
It would be our busiest week of the year if the Yankees were in the World Series, probably. Nothing against Yankee fans but many of them stop watching baseball as soon as the Yankees are eliminated, I say that kindly. Our busiest times of the year are before Father's Day and Christmas time. Before Father's Day is our busiest time of year in general.
What kinds of conversations do you have in the store? 
Some people will come in and start going on and on about their baseball memories. I didn't even ask a question, I might not even be ready to listen, but they'll just go on about their baseball memories, which is nice. Sometimes it can be a little bit of an annoyance, but, in general, I really appreciate it because you can see how much it means to them. And the nicest thing is when they walk in the door, usually most people, they start to smile and they have a different feel, body language. And it's just nice that someone can walk in and just feel good because inside it's bringing back this flood of memories to them. A lot of times people will ask questions about baseball history, sometimes they'll just want to tell a story about something that was meaningful to them. 
Are you a life-long baseball fan?
Yes, I am a lifelong baseball fan. I went to see my first game, my dad took me when I was three. That's a long time ago, and it's embedded, and I just love the game. And I think what comes out in the Clubhouse, hopefully, is that this is not about the Yankees, it's not about the Mets, it's not about current Major League Baseball. It's about baseball, with a capital B, just a love of baseball, and there are a lot of people who have that, who it touches emotionally, through themselves or their fathers, or grandfathers, or grandmothers whoever it may be, there's just a love of the game that's embedded in people, and that's really what it is for me and I try to have that come across in the clubhouse hopefully every day.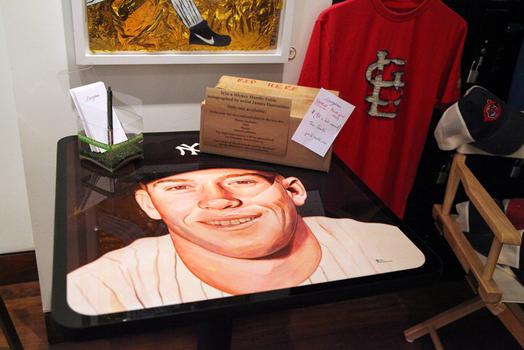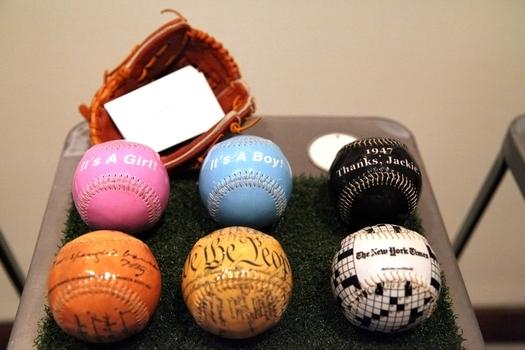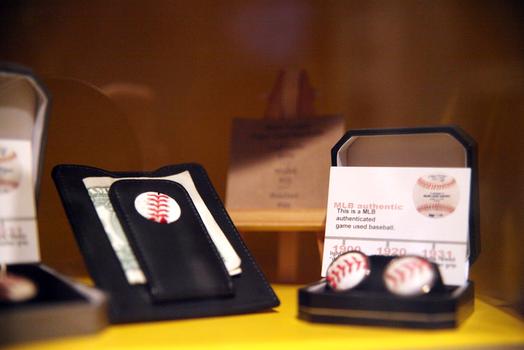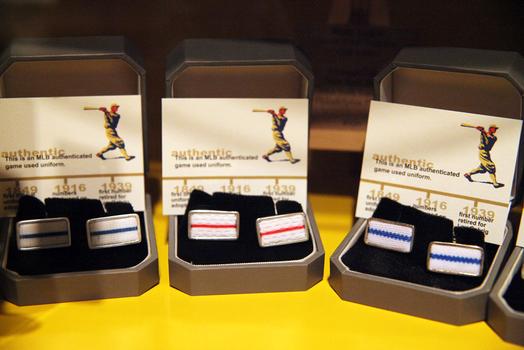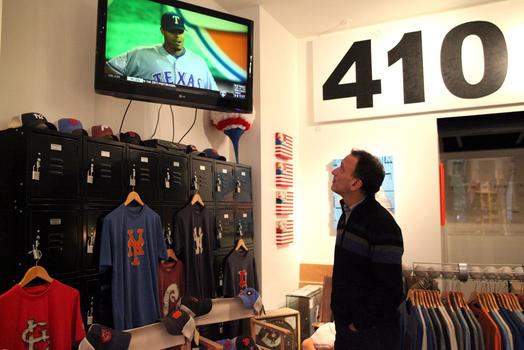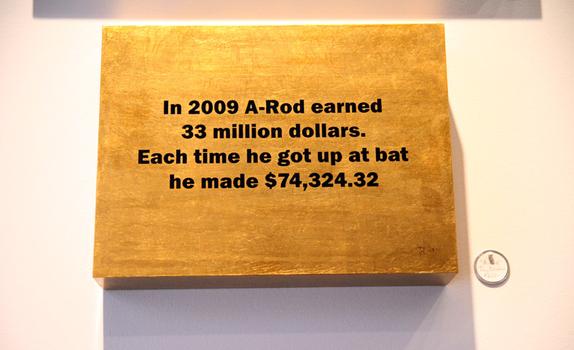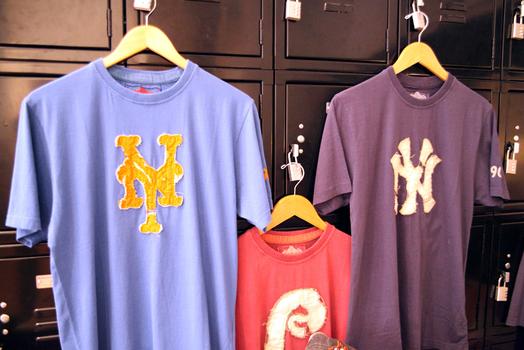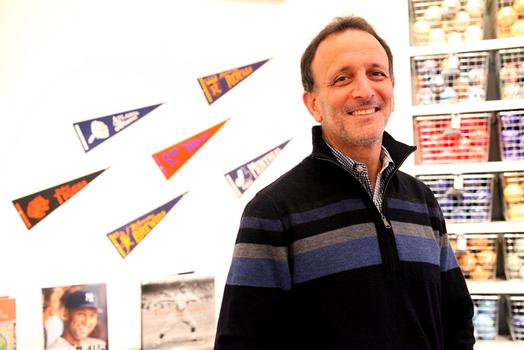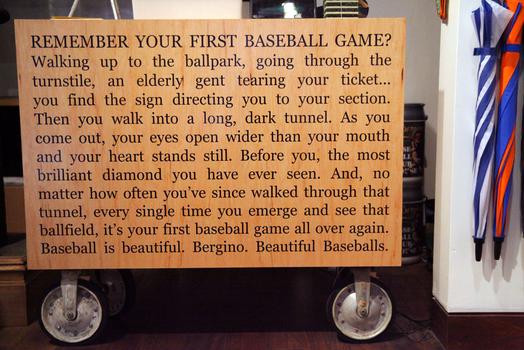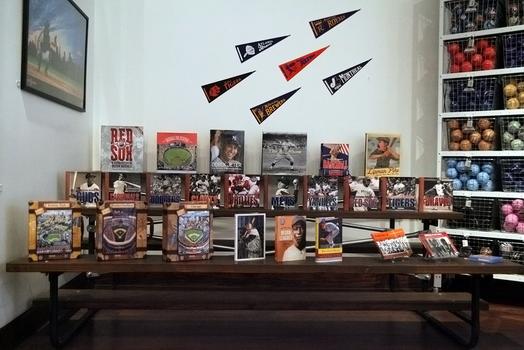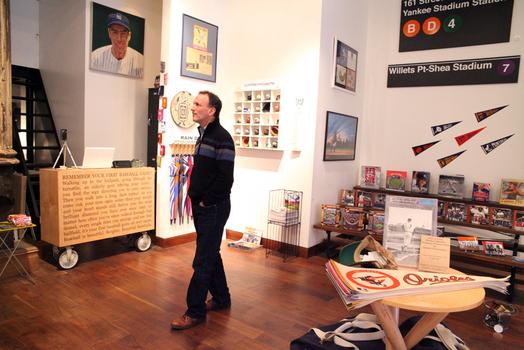 of