ASPCA: Carriage Horse Likely Had Underlying Medical Problems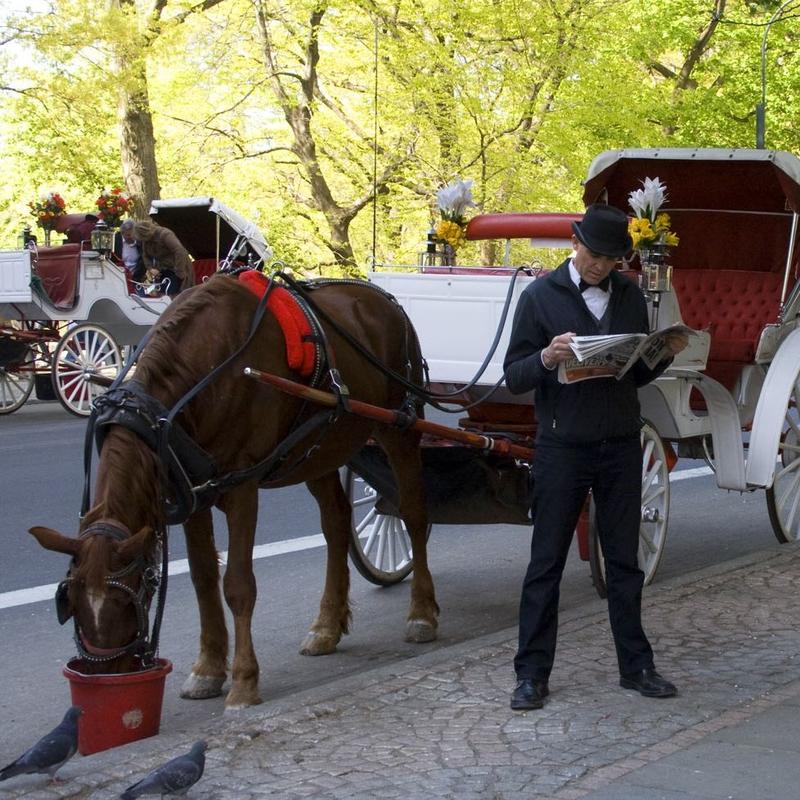 A New York City carriage horse who died unexpectedly on his way to work in Central Park on October 23 likely had underlying medical problems, according to the results of a necropsy conducted at Cornell University.
Those results were released late Monday by the American Society for the Prevention of Cruelty to Animals.
The group said the horse, named Charlie, probably had pain because of a stomach ulceration and a fractured tooth, although it's unclear when and where he developed those conditions.
"We are very concerned that Charlie was forced to work in spite of painful maladies, and these particular health issues can be difficult to diagnose because draft horses are by nature a stoic breed, not displaying signs until they are very severe," said Pamela Corey, the director of equine veterinary services with the ASPCA, in a statement.
ASPCA also said the horse, whose age it estimated to be around 15 years, was unfit for work in the industry — and criticized city law for being too lax when it comes to veterinary oversight of the horses.
The group also said the cause of the horse's death is likely to remain inconclusive.
Stephen Malone, a spokesman for the Horse and Carriage Association of New York, said the horse had passed his most recent medical exam in August.