NY Residents: We Want Transit on New Tappan Zee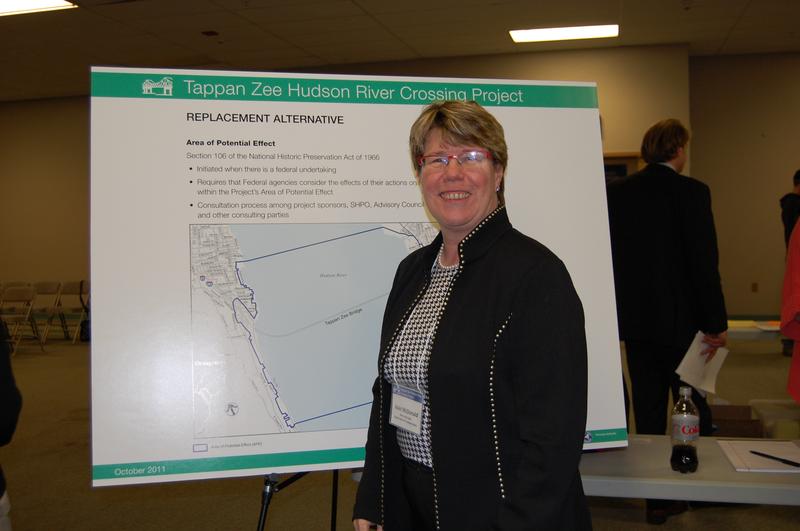 Hundreds of Rockland County residents got their first look at plans for a new Tappan Zee Bridge – but many felt key details were left out of the discussion at the packed Palisades Center on Thursday.
The replacement span is estimated to cost $5.2 billion. It will have eight lanes, leaving a space in the middle for future transit. It will also have two things the current bridge lacks: a breakdown lane and a bike and pedestrian walkway.
But other details weren't available --like how the bridge will be financed, or at what future date transit would be added.

The lack of certainty didn't sit well with many people who came to the scoping information session.
Valley Cottage resident Betty Meisler, one of those who packed the Palisades Center on Thursday, said she didn't know what the state was accomplishing "other than putting in a new bridge to replace the existing one."
"They're not changing anything for the commuters," she said.
Harriett Cornell, a Rockland County legislator, agreed.
"I think there's a bit of a difference between not precluding public transportation and actively making provision for future transit in the construction," she said.
Joan McDonald, commissioner of the New York State Department of Transportation, took issue with the characterization that the bridge will lack transit.
"The transit has not gone anywhere," McDonald said. "I think it's very important to clarify that. We're speeding up construction of the bridge. We're not slowing down transit. The project that's on the table now will be built to not preclude transit in the future, when it is financially feasible."

She added: "We recognize that Rockland County and Westchester are very congested and we will do everything in our power to make sure we move forward on the future."

But the prospect of a new bridge was music to the ears of many construction workers. Al Girardi, a representative for Local 137, said his members welcomed the work.
"For most of 2011 we've probably run at about 43 percent unemployment," he said.

The state will release a draft environmental impact statement in January, and hold more public hearings the following month.
Joan McDonald said she expects the federal government to issue a decision by August 2012, and construction will begin shortly after. New York aims to complete construction in 2017.
Read more on WNYC's sister site, TransportationNation — which combines the work of public radio newsrooms and our listeners as the way we build, rebuild and get around the nation changes.