Brooklyn Museum Fetes 1920s Art in 'Youth and Beauty' Show
The Jazz Age is on display in a new exhibit at the Brooklyn Museum, but it's not the sort of decadent world depicted in many novels of the era, according to the museum's curator of American Art.
The 138 works in the show — "Youth and Beauty: Art of the American Twenties" — are divided into two thematic sections: the artists' interpretation of landscape and portraiture and the body.
Curator Teresa Carbone said American painters, sculptors and photographers of the 1920s worked with the principle of "expressive restraint" in mind.
"They shied away from representing decadence," she said. "They weren't about decadent flapper culture, or drinking, which were great features of the decade."
The first thematic section is populated by idealized human figures, expressive nudes and realist portraits where the subject gazes directly at the viewer.
In one self-portrait, the artist paints himself bare-chested — unprecedented in portraiture — beside his wife who is clad in an "abbreviated, one-piece tank," as Carbone puts it, an ode to the sexual and social liberation of the age.
The second section highlights the artists' interpretation of landscape, which shows the growing influence of urbanization, industrialization, and mechanization in American life.
At the heart of the exhibition is Luigi Lucioni's 1928 portrait of advertising artist Paul Cadmus, a close-up depiction of a young man with a piercing gaze in a flashy aquamarine tie.
Also in this section is George Stella's 1925 "Birth of Venus," which shows a sleek, modern woman with arms folded overhead — a common pose in 1920s advertisements for body creams, razors and other products, according to Carbone.
Many of the portraits in the show highlight the clean lines of an idealized modern human body. The landscapes in the second thematic section are lean, geometric environmental portraits that seek to depict the beauty of a grain elevator in its perpendicularity, the beauty of an elevated train in the pattern of shadows it throws onto the roadway below.
"Artists almost uniformly edited out crowds and clamor and all the things that appear in the novels of the period," Carbone said. "They were trying to figure out what this new setting was all about and what their place in it was."
Georgia O'Keeffe's 1926 oil painting "Shelton with Sunspots" is no exception. Without a single person in view, it's a unique vision of the Manhattan skyscraper at Lexington Avenue and 49th Street where O'Keeffe lived on the 28th floor with husband Alfred Stieglitz in the 1920s.
Photographs in this section come in the form of gelatin silver prints by Walker Evans, Ansel Adams and Charles Sheeler, among others, that depict things like blast furnaces, dust catchers, tri-motor planes, churches, New York City signs and the Brooklyn Bridge.
"Youth and Beauty: Art of the American Twenties" opens Friday, October 28th, and is on display through January 29th, 2012.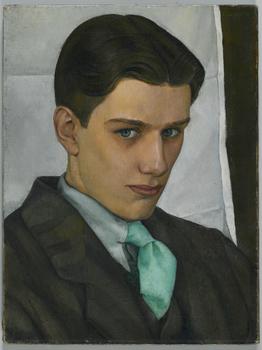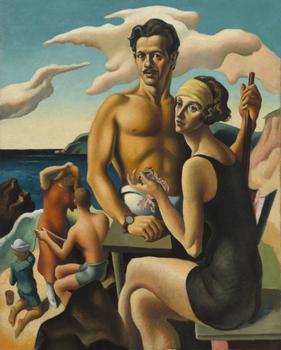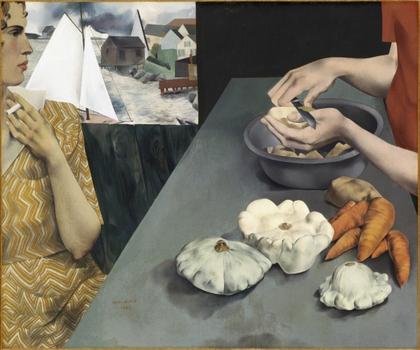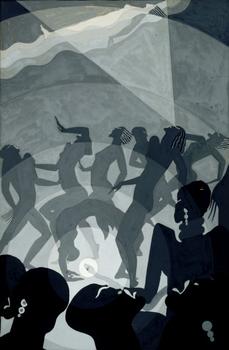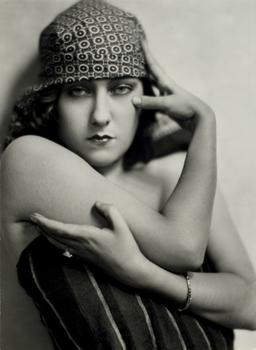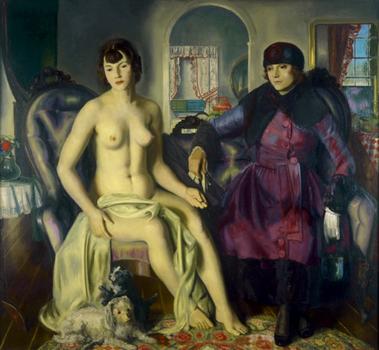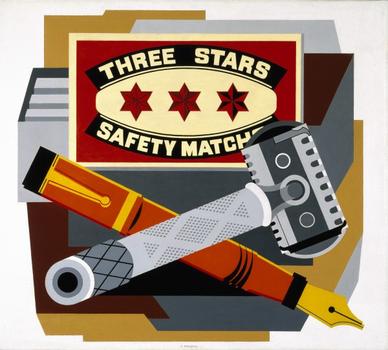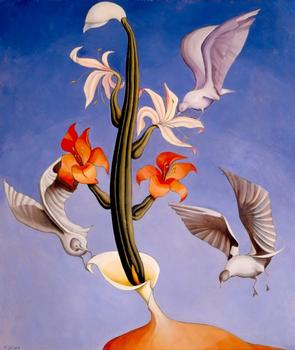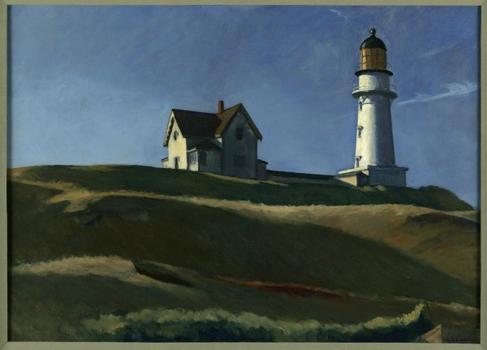 of