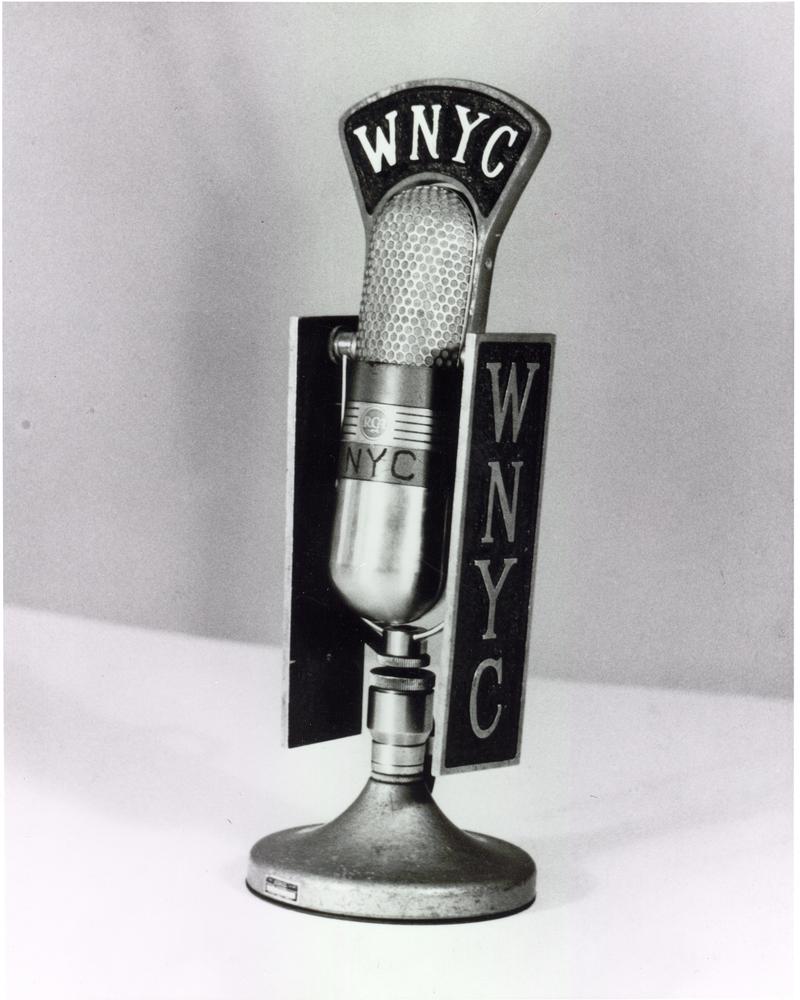 "This microphone is not an ordinary instrument,
For it looks out on vistas wide indeed:
My voice commingles now with northern lights and
   asteroids and Alexander's skeleton,
With dead volcanoes and with donkey's ears
It swims with minnows and it's in the Sphinx's jaw.
It drifts among whatever spirits pass across the night.
Here is a thought to fasten to your throat:
Who knows who may be listening? And where?"
                                                                   Norman Corwin
                    The conclusion to Seems Radio Is Here to Stay
When the late, great Norman Corwin wrote and produced this tribute to the medium in 1939, the radio microphone was the primary nexus to the world beyond our street, neighborhood, town and city. Television, as we know it, was in its infancy. Records were brittle and broke like fine china. There was no Internet, iPhone, iPod or iPad. Social media meant going to the movies, and the movie makers were just discovering technicolor — something the mind's eye had from the get-go with radio.
At the beginning of radio's long signal chain is the microphone, a kind of on-the-scene ambassador and interpreter. Whether unidirectional, omnidirectional, dynamic, cardioid, ribbon, carbon button or condenser, they all soaked up the voices and sounds of our world. Indeed, like a sonic sponge, for 87 years the WNYC microphones have been the starting point for broadcasts and productions featuring the mighty to the miniscule and more. Below you'll find some of them.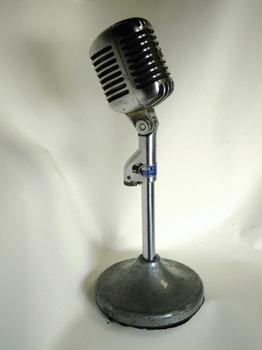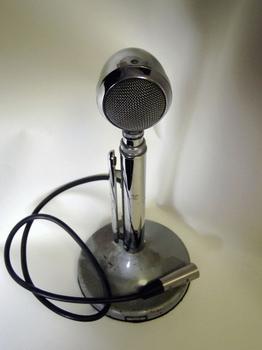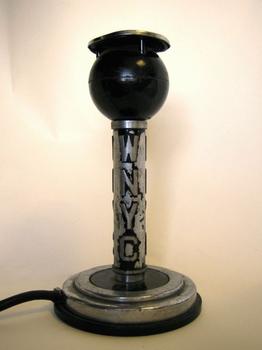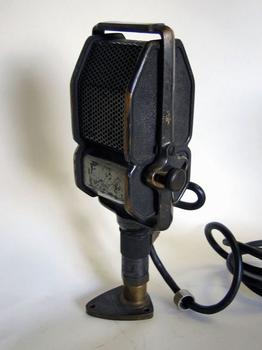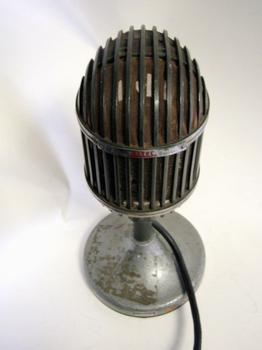 WNYC Altec (Western Electric) 639A "Bird Cage" Microphone

Designed by the Bell Telephone Laboratories and originally manu­factured by the Western Electric Company beginning in 1938 the Altec 639A and 639B multi-pattern micro­phones have, for years, enjoyed an unprecedented acceptance by all phases of the audio industry. In 1941 Altec began putting their name on the microphone.

The 639A could be set to various direc­tional patterns while maintaining high quality performance. Using a velocity ribbon micro­phone in com­bination with a dynamic pressure microphone, the 639A offered three patterns. "R" pro­vided a "figure eight" pattern by utilizing just the velocity micro­phone. "D" selected just the pres­sure micro­phone for a non-direc­tional pattern. "C" provided a cardioid pattern by com­bining the two micro­phones in series. Fre­quency response in any setting was 40 Hz to 10 KHz. Western Electric also built a "B" version with six selectable pattern settings. For an excellent history of this microphone go to: MIC HISTORY.

 

( Cara McCormick )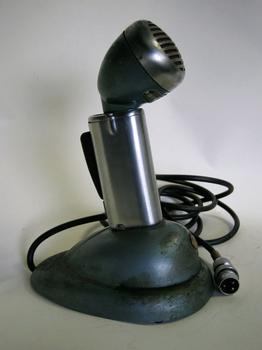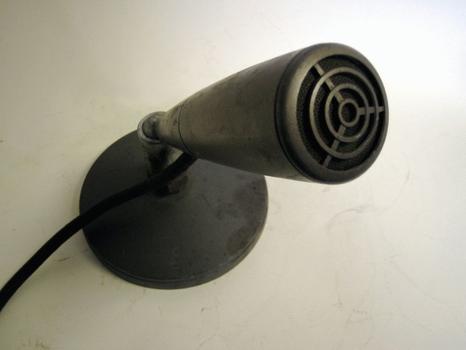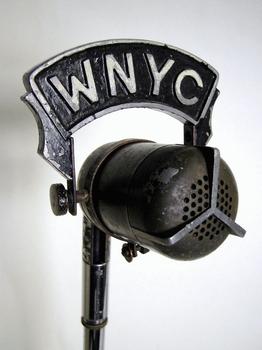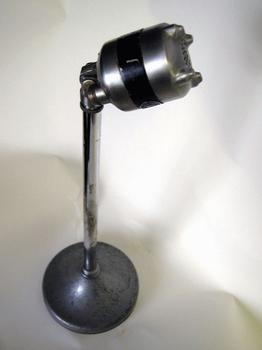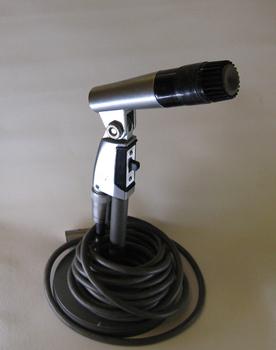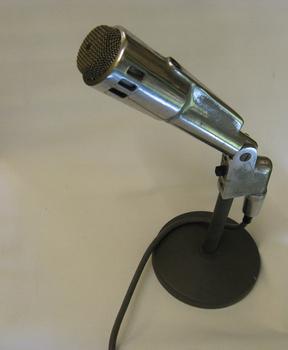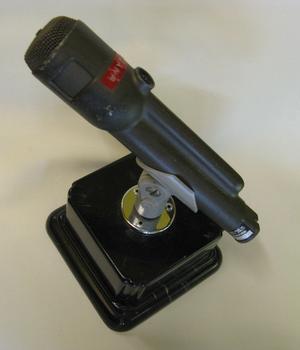 of