For City Hospitals, 'Super Committee' Failure is a Pretty Good Option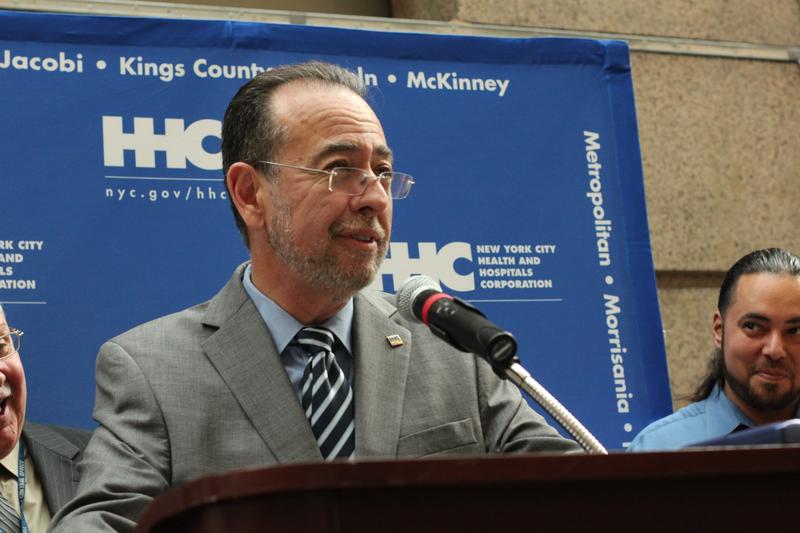 Officials and supporters of the nation's largest public hospital system are calling on Congress's "Super Committee" not to cut Medicaid — and wouldn't mind if talks collapse altogether.
Health and Hospitals Corporation President Alan Aviles said an Obama administration proposal before the Super Committee would lead to about $100 million dollars worth of cuts to New York City hospitals and clinics.
That would come on top of $500 million in Medicaid cuts — 10 percent of HHC's budget — over the last three years that has forced HHC to lay off 2,500 workers. The joint state-and-federal program provides seven out of every ten dollars that HHC spends.
"We're really at the end of our rope," Aviles said. "Further, [Medicaid] cuts are going to translate not only into further job cuts, but also into service cuts across our system."
The dozen deficit-cutting lawmakers on Capitol Hill are charged with finding $1.2 trillion in savings over 10 years starting in 2013. The group has to reach a decision by November 23, or "across the board" cuts go into effect.
But those cuts wouldn't quite be "across the board." Medicaid would be exempted. And Medicare, another massive entitlement on the chopping block, would largely be spared, but would still be automatically subject to 2 percent worth of cuts.
"I hate to say that I'm rooting for what many would say is governmental dysfunction," Aviles said, "but as things stand now, in terms of the cuts before the Super Committee, that 2 percent cut, which probably is in the ballpark of $20 million, would be a lot less than the Medicaid cuts."