Look | Top of the World Trade Center in Fall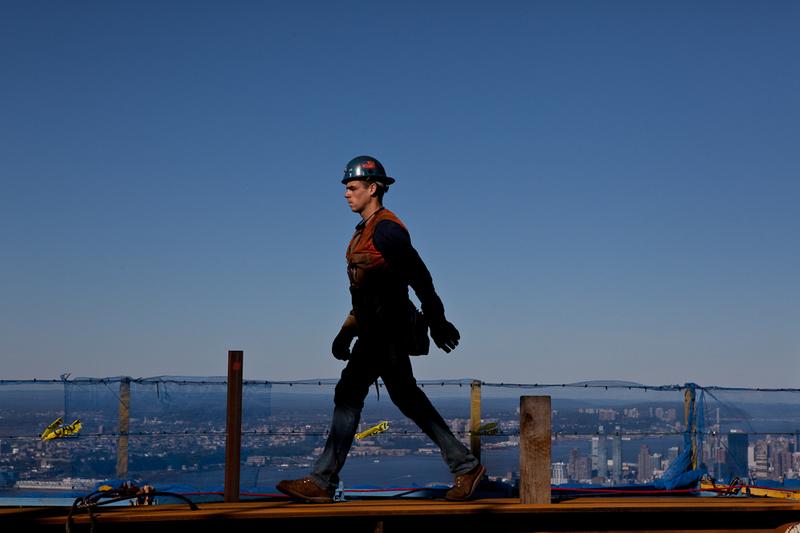 WNYC began visiting the World Trade Center site in April 2010 and continues to document the construction of One World Trade Center, the 9/11 Memorial, the transportation hub and the people working on the site.
Heavy winds at the top of One World Trade Center have impinged on work these last few weeks, and on this recent day it brought work to a standstill.
Iron worker Michael O'Reilly, 36, said when the seasons change from winter to spring and summer to fall, the winds pick up and make work slow at the top. And if work at the top is stalled, it can slow progress at the rest of the site. On this day, concrete was poured up to the 84th floor and structural steel is up to the 86th floor. 
Michael O'Reilly, 36, is an iron worker from Hoboken, New Jersey.
Shaved steel at One World Trade Center.
Peter Jacobs (left) and a fellow steel worker looking at the New York Times Magazine that they are featured in.