Queens Sweets Shops Do Big Business During Diwali
The houses of many New Yorkers of South Asian descent will be lit up with colorful lanterns this week for the Festival of the Lights. During the Diwali holiday, which is observed by Hindus, Sikhs and Jains for five days, sugary confections and snacks are given as gifts and shared at home among family and friends.
While some people make their own ladoo, mithai or barfi or order them from India or Nepal, many buy their sweets in Jackson Heights, Queens.
"It has been busy for the last four days," said Sukhdev Bawa, the owner of Maharaja Sweets and Snacks, which sits at 73-10 37th Ave. between 73rd and 74th St. "I don't say, but people say that our sweet is — the quality is — No. 1. That's why we have a lot of people waiting in line."
Kulwant Deol waited in the back of the shop with his friend Gurcharan Baring to buy eight boxes — about 14 pounds — of sweets to give away to friends and relatives.
"We're buying the sweets and rasgulla, ladoo and other stuff," said Deol, a Sikh from Punjab, India who now calls Jackson Heights home. "We celebrate Diwali today, one of the best festivals for our community."
Around the corner at Delhi Palace on 74th St., lines for sweets were out the door at lunchtime.
"We are selling here traditional sweets like ladoo, jalebi, millet cake — very traditional sweets," said Sonia Challa, who works at the shop. "Yesterday very busy. Today also."
Challa's shop has a Diwali special going this week: $6 gets for one pound of mixed sweets that includes sohan papdi (a flaky sweet with cardamum), mysore paak (made of ghee, sugar and gram flour), barfi (a fudge-like sweet that comes in many colors/flavors with or without silver or gold leaf), pink cham cham (made from cream, sugar, rose water or saffron), gulab jamun (a spherical ball made with rosewater syrup or saffron syrup or honey), chandrakala (which contain almonds, powdered sugar, cardamom and saffron) and kalakand (made from sweetened milk and cottage cheese).
Another sweets shop and restaurant near the corner of 74th St. and 37th Ave. has also been doing good business during Diwali.
"Everybody wants to buy sweets because this is a tradition," said Roosha Javed, who works behind the sweets counter. "They give gifts to each other so we are selling a lot of sweets."
Javed said though she was Muslim from Rawalpindi, Pakistan, she wished her Hindu friends well for Diwali.
"It's a Festival of Lights," she said. "It's very important to our Hindu friends. We are from Pakistan but we celebrate with them."
Check out a slideshow of sweet Diwali eats below.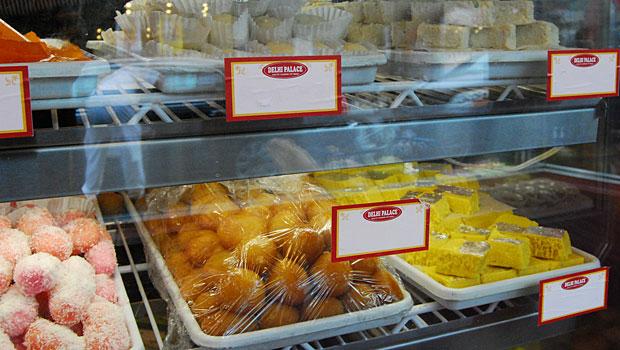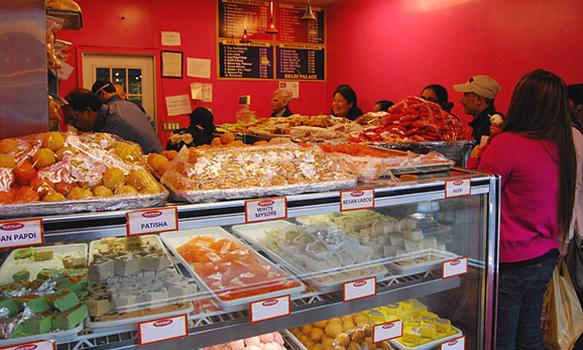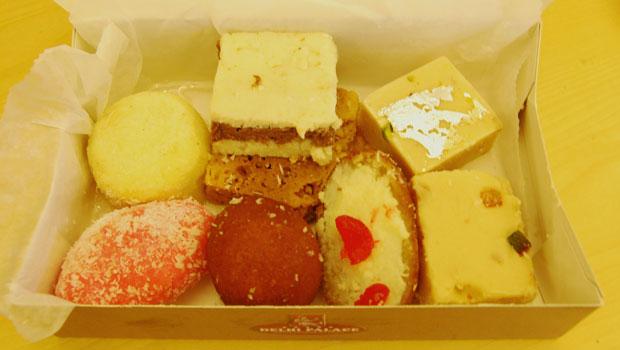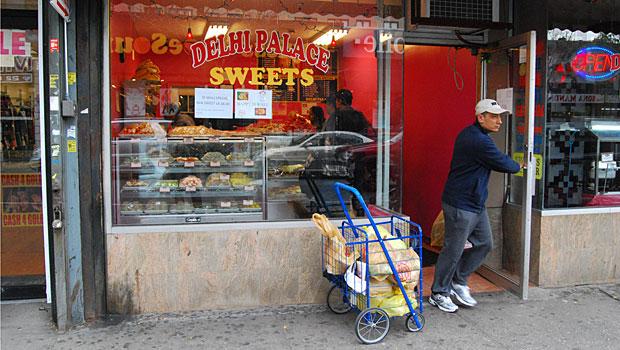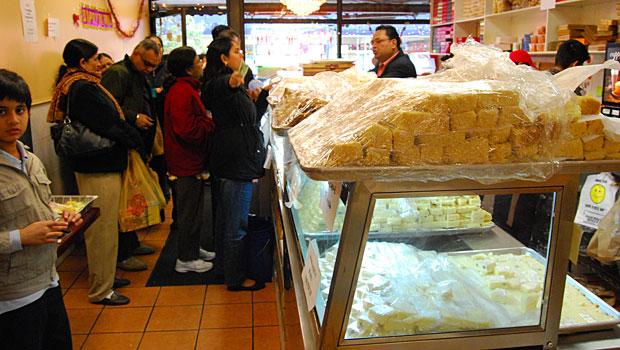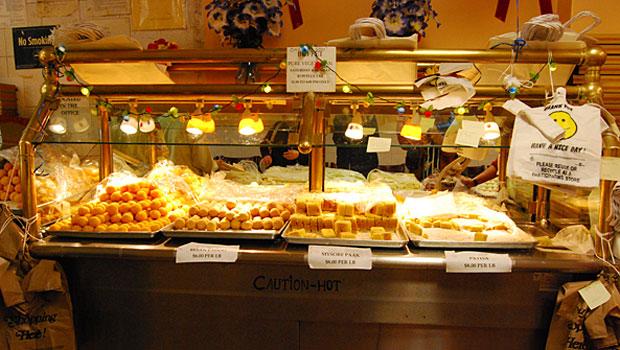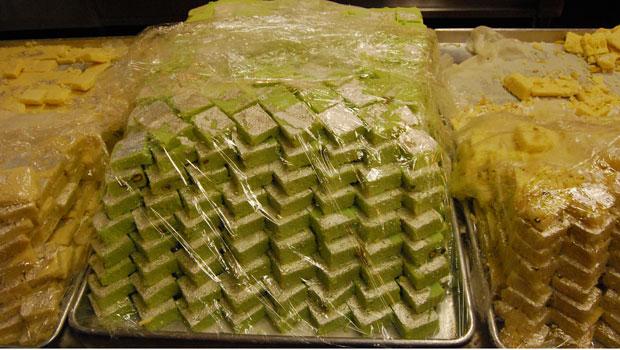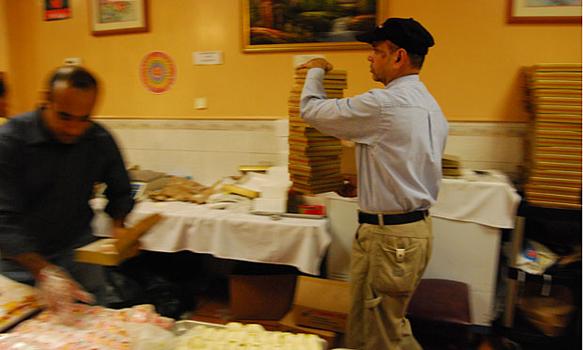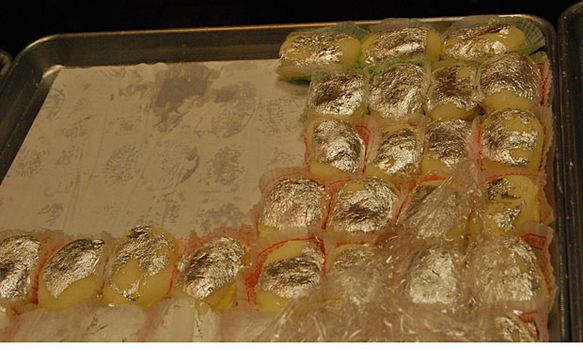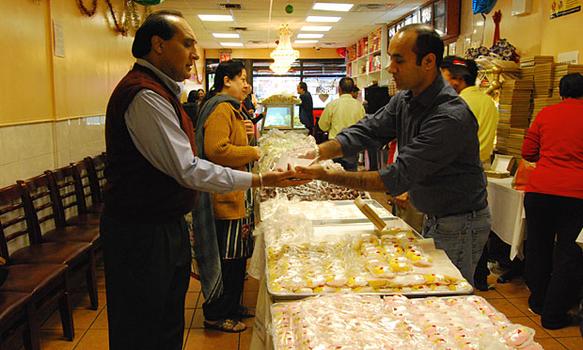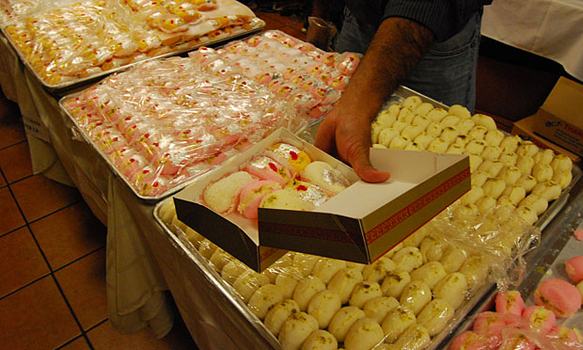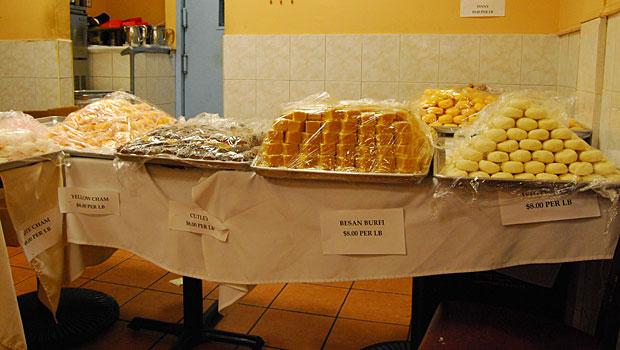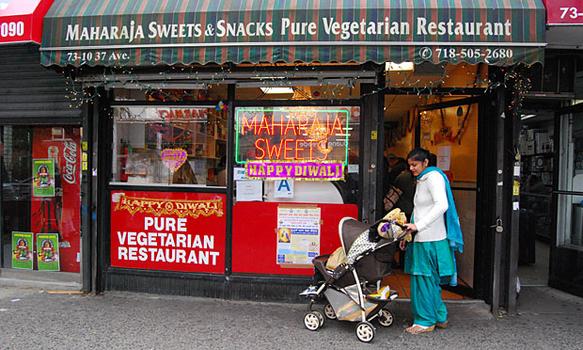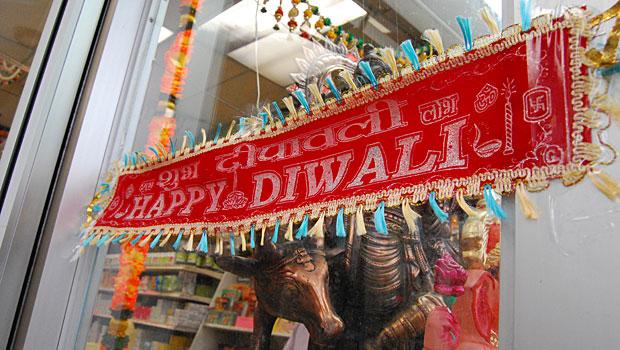 of