This Week: Must-See Arts in the City
Youth and beauty in Brooklyn, architectural Modernism in the Bronx, Matisse and his models on the Upper East Side and assorted musicians and quirky conceptualists downtown. Things are cooking in New York City this week. Here's what we'll be looking at:
Youth and Beauty: Art of the American Twenties at the Brooklyn Museum Say the words "sexual liberation" and chances are most folks will conjure up the '60s. But the more remote 1920s were also a period of experimentation (sexual and otherwise) — when society finally threw off the last vestiges of Victorian mores. This was an uninhibited, body conscious time and the art certainly captures it: screen siren Gloria Swanson stares steamily into a camera, Thomas Hart Benton paints himself as a bare-chested Adonis clutching his attractive wife, who is clad in nothing but a swimsuit, and John Steuart Curry shows a clutch of bubble-butt dudes frolicking in a pool of water. The show isn't just about the human figure — landscape and still lifes also get treatment — but it's the beautiful people who will likely hold your gaze. Opens Friday, in Brooklyn. 
Henri Matisse, Matisse and the Model, at Eykyn Maclean Gallery. Throughout the course of his life, Henri Matisse collaborated intensely with the women who modeled for him: among them, the Italian Laurette, the 19-year-old Atoinette Arnaud, the dancer and musician Henriette Darricarrère and Lydia Delectorskaya, the Russian who went on to manage his studio. For Matisse, these women weren't simply subjects, but partners in creating entire staged scenes. The exhibit at Eykyn Maclean gathers more than 40 works that examine these artistic relationships — a fresh way of looking at a painter who might seem all too familiar. Opens Friday, on the Upper East Side.
The Ronald S. Lauder Collection: Selections from the 3rd Century BC to the 20th Century/Germany, Austria, and France at the Neue Galerie This lovely Upper East Side show palace will be showcasing works from the collection of founder and chief patron (as well as cosmetics magnate) Ronald Lauder. The exhibit will likely be a mixed but highly attractive bag of medieval art, arms and armor, decorative art from Vienna, as well as 19th and 20th century drawings — all to celebrate the 10th anniversary of the museum's opening. Opens on Thursday, on the Upper East Side.
Joe Sola, The Senior Discount, at Blackston Gallery This L.A. artist has long done pieces that riff on the absurdity of everything: life, art, pop culture, sports, painting and himself. In his latest turn at the Blackston Gallery, he turns a gaggle of police officers into a cheerleader pile. (Or would that be an Abu Ghraib pyramid? Hard to tell.) In another, he plays with the idea of the self-portrait, transforming his earnest visage into a series of painted wallet photos. And he pokes a stick at the art establishment with an image of a massive warehouse titled "American Art Storage." Expect some good-natured artsy cheekiness. Opens Sunday at 4pm, on the Lower East Side.
Tom Kotik, Tone, at Lesley Heller Workspace A member of various New York City bands (Sportsman's Paradise and Johnny Chan and the New Dynasty Six among them), Kotik does in the gallery what he doesn't do on stage — which is riff on the idea of silence (as in: take all that screaming rock and literally put it in a sound-proof box). He continues to explore these ideas in his new one-man show at Lesley Heller, with abstract geometric pieces that bear a vague resemblance to amplifiers and amps. There are also decommissioned guitars that have been transformed into shining wall sculpture. Should be a good one for the musical types. Through November 27, on the Lower East Side.
Beyond the Super-Square: At the Corner of Art & Architecture at the Bronx Museum This is a three-day symposium about Modernist architecture in Latin America, examining 20th century architecture from around the continent as well as experiments in urbanism. This will even include a study tour of Modernist structures in the Bronx. Which brings me to: If you're at the museum, don't miss the Emilio Sanchez exhibit, which features an array of elegant works by the Cuban painter who spent a good chunk of the '80s chronicling the Bronx's industrial sites. These are definitely worth a look. Super-Square gets rolling on Friday, in the Bronx.
NEXT WEEK: Performa 11, the New York performance art festival kicks off, which means that there will be total weirdness happening all over the city. The schedule is bloated to wafer-thin-chocolate-mint-levels, but there will no doubt be some gems. Claudia La Rocco and Karen Rosenberg helpfully round up some of them in the New York Times this week. I'll offer listings in my regular Datebook updates starting next week. Things get perform-y starting November 1, in locations around New York.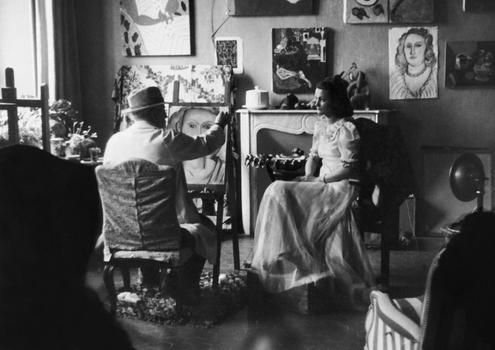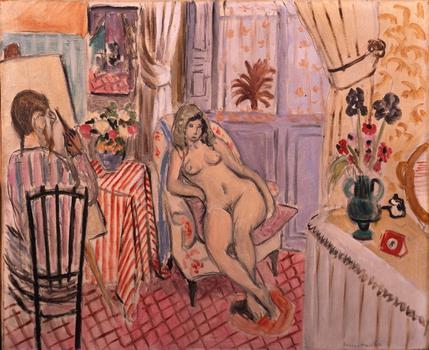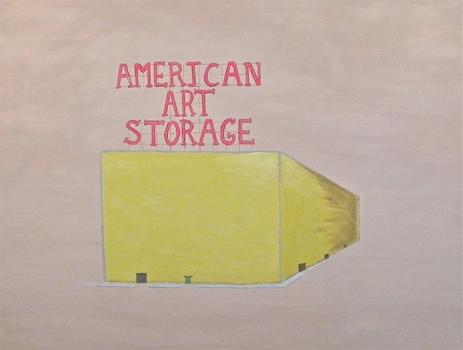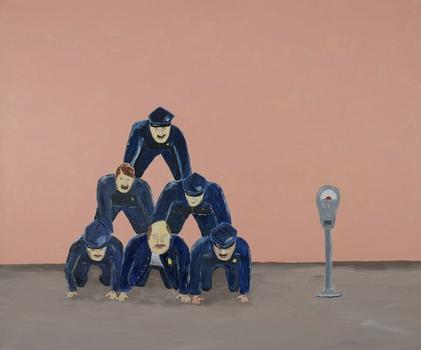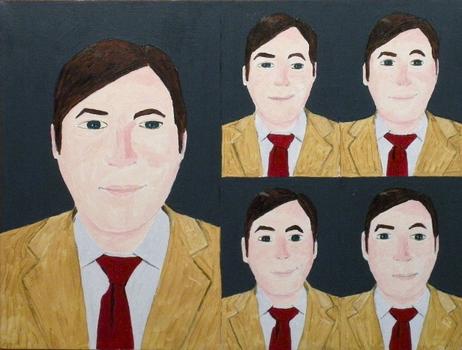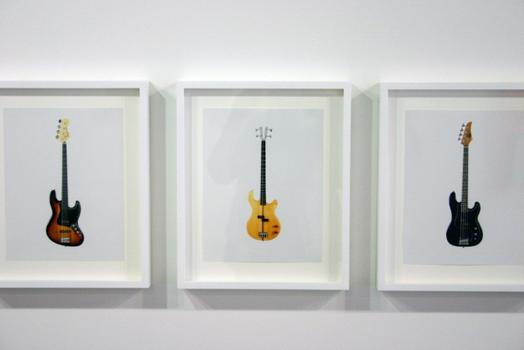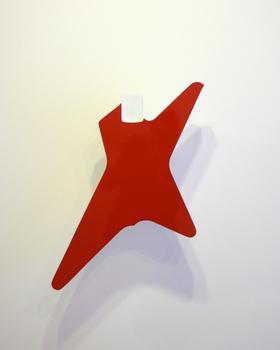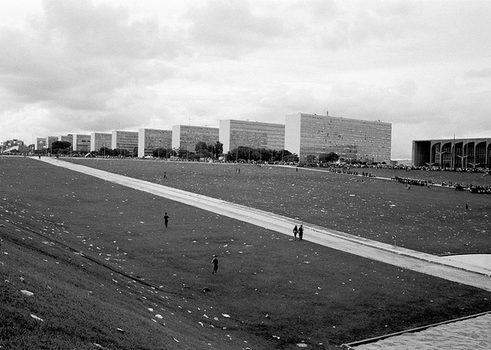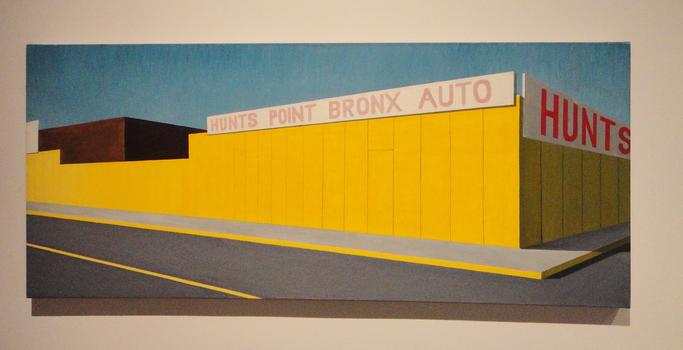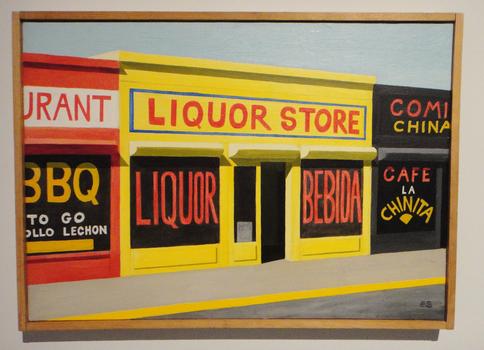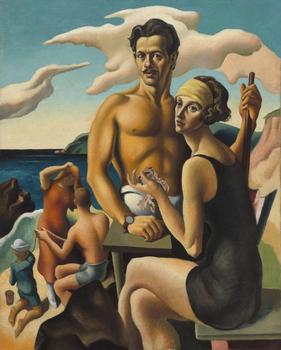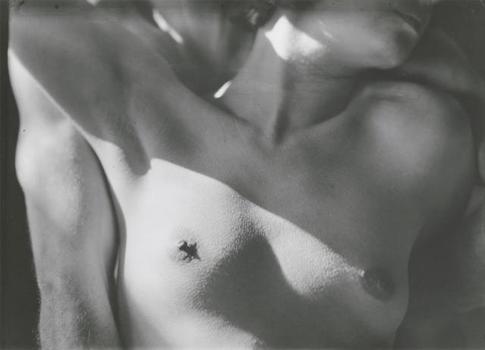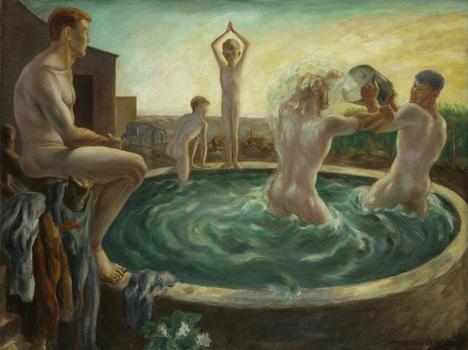 of