Carriage Horse Death Brings Renewed Scrutiny to Industry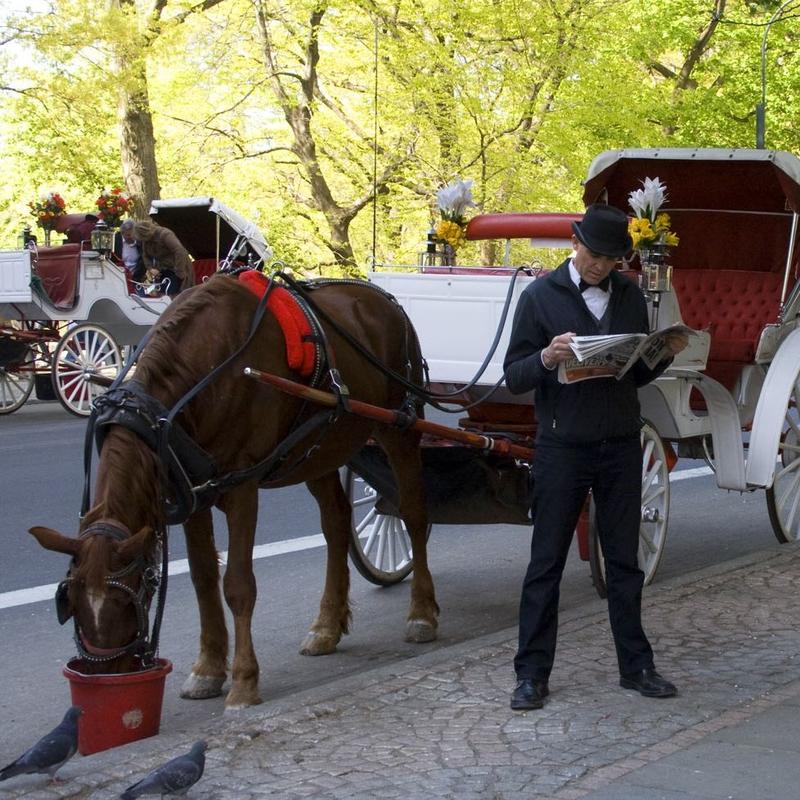 The sudden death of a carriage horse on its way to Central Park Sunday morning has drawn renewed attention to the industry.
State Assemblywoman Linda Rosenthal is calling for an investigation into the horse's death, and is co-sponsoring legislation to ban horse-drawn carriages.
"Whichever way this horse died, this horse should not have been employed — so to speak — to drag people around in a carriage," she said.
She said she's awaiting the results of a necropsy being conducted at Cornell University.

The American Society for the Prevention of Cruelty to Animals said it too was awaiting the necropsy results.
Stephen Malone, with the Horse and Carriage Association of New York, said the death of a carriage horse is not a common occurrence, and noted that the horse had passed its most recent medical examination in August.

Malone said there are approximately 215 licensed horses in the city, who live at four stables in the city.
He said there are between 140 and 150 of them out at a time, about 90 percent of which is spent in Central Park. He added that no horse is allowed to work more than nine hours in a 24-hour period.