5 NYPD Officers Arrested in Gun Smuggling Sting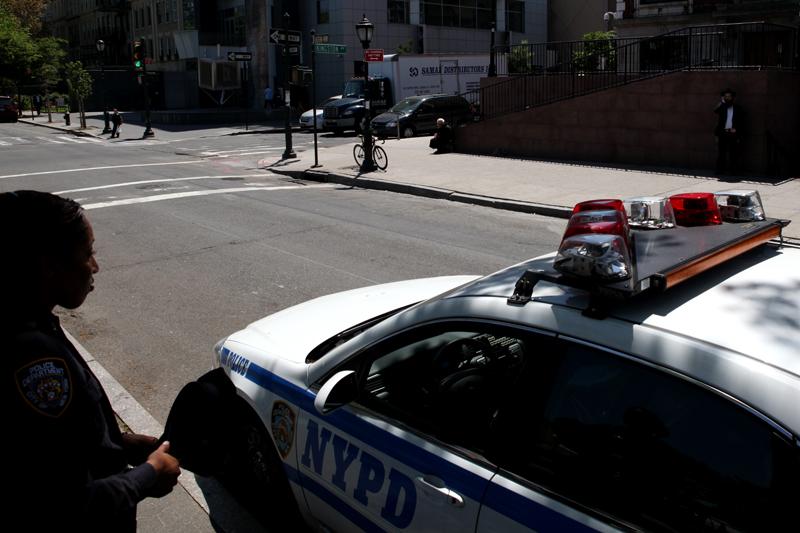 Five New York City police officers are among 12 people arrested in connection with a gun smuggling operation, according to a criminal complaint unsealed in federal court in Manhattan on Monday
Those arrested also include three former officers, a corrections officer from New Jersey and three civilians. The joint NYPD Internal Affairs Bureau and FBI undercover case was initiated in 2009.
Defendants allegedly conspired to transport stolen slot machines, cigarettes and more than a dozen guns -- including three M-16 rifles one shotgun and 16 handguns, according to the complaint.

Nearly all the guns and other contraband were supplied by federal authorities who had been working with a confidential informant and undercover investigator since last year.

The main defendant, William Masso, is an 18-year-veteran of the 68th Precinct in Brooklyn. He allegedly recruited members of the same precinct to join the so-called conspiracy and purportedly advised them to carry their badges when helping him transport goods to in case they got stopped by police.
A member of the NYPD's Brooklyn South Task Force, an officer in the 71st precinct, a former New York City Department of Sanitation Police Officer and an active-duty New Jersey Corrections Officer are also among those accused.

All police officers who have been taken into custody this morning have been immediately suspended by the NYPD.
"If the charges against the police officers arrested this morning prove true, it would be a disgraceful and deplorable betrayal of the public trust," said Mayor Michael Bloomberg in a written statement. "Our city has lost too many people – and too many police officers – to criminals who buy guns illegally."

The U.S. Attorney in Manhattan Preet Bharara, whose office will prosecute the case, said it is "heartbreaking."
"An officer who betrays his badge betrays every honorable officer as wells as every member of the public," Bharara said.
Police Commissioner Ray Kelly, who has worked with Mayor Bloomberg to get illegal guns off the streets, called the alleged crimes a betrayal "of the highest order."
Kelly, who said he did not believe corruption was on the rise in the department, said that the NYPD has more than 50,000 employees, including 35,000 uniformed officers.  
"The sad reality is that some people are going to violate their oath of office," he said. "I would submit to you that it is a very small minority."
Prosecutors say the investigation began in late 2009 when a confidential informant seeking to fix NYPD traffic tickets in exchange for payment was introduced to Masso, who was described as a person who could fix tickets.  
After a relationship between them developed, Masso allegedly indicated he was interested in working with the informant to sell stolen goods.