Fresh Endorsements: Sununu Supports Romney, Forbes Favors Perry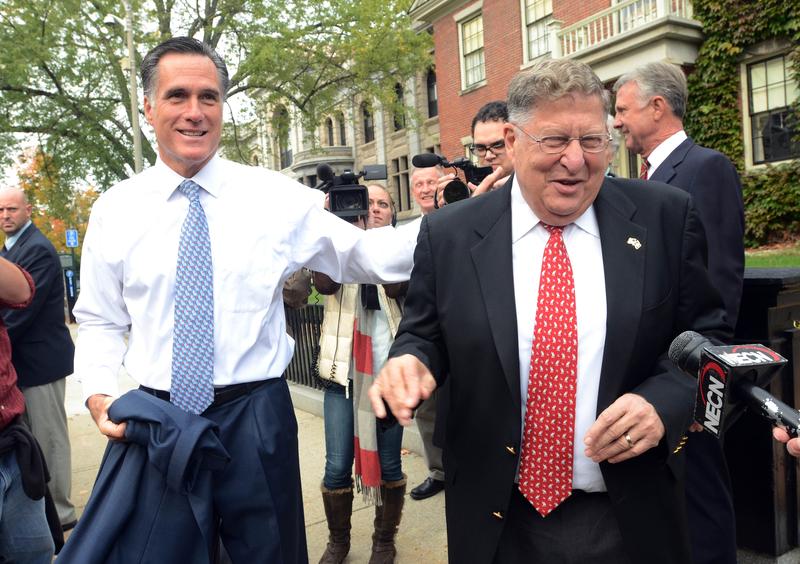 Former New Hampshire Governor and White House Chief of Staff John H. Sununu announced today that he would endorse Mitt Romney for the GOP presidential nomination, while business mogul Steve Forbes came out in support of Rick Perry over the weekend.
October has been a big month for big-name endorsements: Previously, New Jersey Governor Chris Christie threw his support behind Romney, and Louisiana Governor Bobby Jindal did the same for Perry.
Until very recently, the vast majority of endorsements for all candidates had come from state legislators and grassroots organizers in early primary states. Those endorsements fade in relevance as governors, senators, and representatives take their picks.
More are on the way. Politico has come up with the 12 GOP endorsements most worth having; one of them, Rep. Steve King (IA), was courted by Rick Perry over the weekend.
Similarly, Virginia Governor Bob McDonnell is expected to make a campaign appearance with Mitt Romney tomorrow, although the governor won't announce any endorsement until November.
Michele Bachmann, Rick Santorum, Herman Cain, and Jon Hunstman are the only Republican candidates left without endorsements from governors, the U.S. Senate, or the House of Representatives.
See our full list of endorsements here.