'Hero' Mom Gunned Down Outside School Was Loving, Down to Earth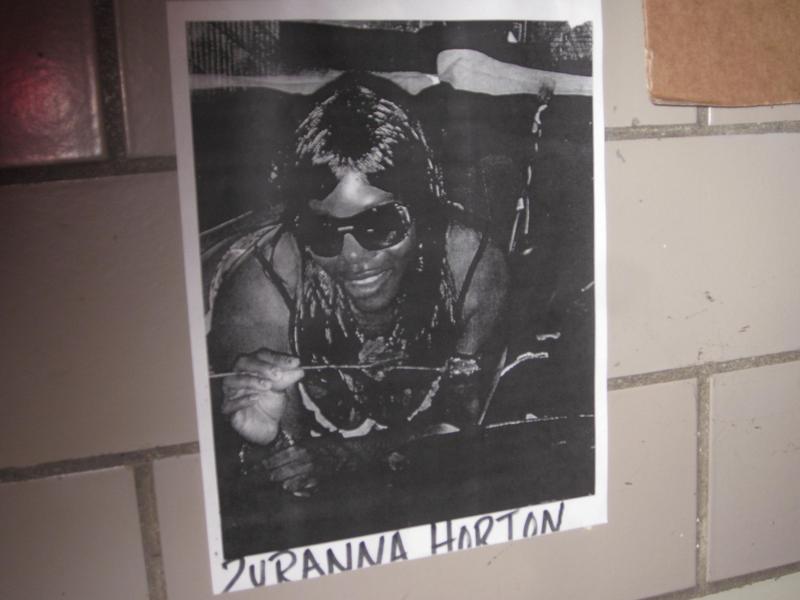 Zurana Horton, a 34-year-old mother of 12 who was shot dead in the Brownsville, Brooklyn, last week was remembered as a kind and generous friend and neighbor on Monday. Reverend Al Sharpton and other community leaders said Horton's death was a reminder that more needed to be done to end gun violence.
Horton was picking up her child from school when an unidentified gunman opened fire around 2:30 p.m. Friday. Despite being pregnant, she used her body to shield her child and other children from the gunfire, in the process receiving bullet wounds in her chest and other parts of her body.
"She just took it upon herself to shield all the kids," said neighbor Tony Kearney. "That's just the kind of person that she is. She'd give herself before anything."
Kearney and others said Horton loved to listen to music — R Kelly, Keith Sweat, reggae and calypso — and enjoyed dancing. Although she was said to be patient with her children, she could be strict as well, withholding games from them — or in the case of older kids, their cell phones — until they'd finished their homework or chores.
Three of Horton's children, Kearney and other residents said, had physical or mental disabilities, including her oldest, an 18-year-old son.
"She didn't do no shouting," said another resident, who identified herself as G.H. "You didn't see her out here screaming. You didn't see her out here disrespecting herself. You didn't see her out here drinking. You didn't see her doing anything out of the ordinary. She was a real down-to-earth mom."
The 73rd precinct, in which the shooting took place, has seen a rise in the number of murders and other crimes since last year and is considered one of the most violent areas of the city. Horton's apartment complex has had its own share of violence, according to those who live and work there.
One resident recalled the shooting of a police officer. Another, a woman who identified herself simply as J, started working as a home health aide in the complex nine years ago when she saw a young man open fire across the street.
"That was my first week on the job, and I said 'I quit' then," she said. "And then my agency said I couldn't. But I was horrified. That was too close. You seen the fire come out the gun. Oh yes, this is a rough area," she said.
J also rejected the notion that poverty was to blame for the violence, saying many parents failed to adequately discipline their children.
"I have two boys that I raised up in the projects," she said. "My boys ain't into none of that violence. Why? Because they had a strong black mama. They know me. Now don't play that. No, no, no, not in my household."
At a news conference, Horton's mother, Denice Pierce, said she would be taking care of seven of the children. The five other kids would be taken care of by their father, who didn't live with Horton.
Standing with her was Rev. Sharpton, who said Horton was a hero and that her death demanded a renewed emphasis on ending gun violence, both from the city and community members.
"Very rarely do you have a circumstance where someone is willing to face death to save children," he said. "The question is, are we willing to follow her example and save these kids."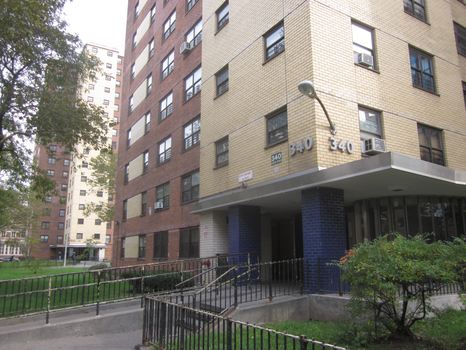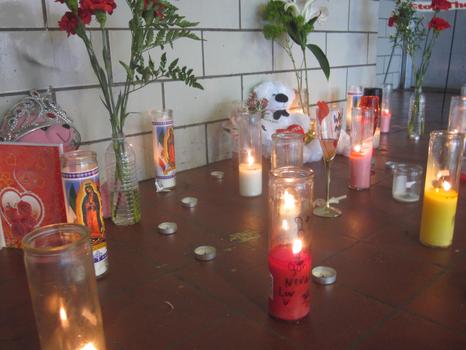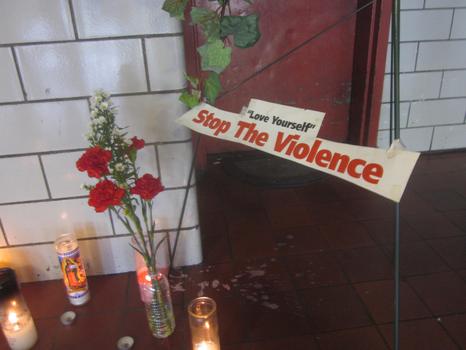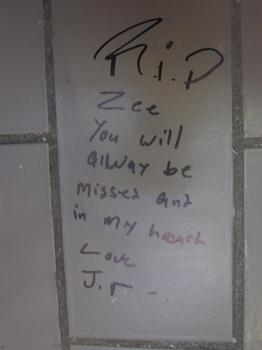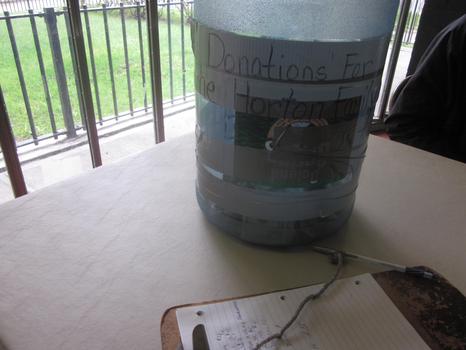 of