German Pastries Satisfy Sullivan County Sweet Tooth
The Brandenburger Pastry Bakery in Jeffersonville, NY has only been open since April, but it's already got loyal customers.
On Sunday morning, the same tall, bespectacled man in his 30s was there whom I had seen at the bakery on Saturday. There, too, was his towhead, 2-year-old son, pressing his palms against the pastry case and staring at the cakes and danishes inside.
"You're back," I said to him. 
"So are you," he said.
The shop specializes in what baker Sarah Flynn, 29, describes as "German and European-style pastries ... not as much heavy sponge, not as sweet as American pastries, with more fruit fillings."
Customer Jamie Stamkevicius describes the pastries this way: "You can taste the fruit, not the sugar."
The owner of the Bridgewater Guest House, right next door on Main Street, Stamkevicius says the Brandenburg Pastry Bakery supplies his bed-and-breakfast with breakfast. 
"I've had guests come back for the pastries," he said.
There were also little cellophane bags of classic German spritz cookies at the bakery, made of butter.
"No shortening, no corn syrup," said Sarah, talking about her ingredients.
Their flour is unbleached and unbromated. And they buy local as much as possible, including eggs and milk. (Not butter, though.  They go through 70 pounds a week, and no local dairy can meet that demand.)
There was cheesecake there made with a German fresh cheese called quark. It's got more bite than mascarpone but is not as aggressive as sour cream. It was pleasantly tangy, and the texture was smooth and light as whipped cream.
There was a moist, dense, pumpkin cake, with a pumpkin and sour cream filling, topped with a ribbon of caramel. There were trays of apple and cherry crumb cakes, and a yellow cake topped with pears and cranberries. And there was raspberry-topped chocolate mousse cake, Sarah's favorite -- though I had to press her to choose one. The shop also offers pumpernickel bread and chocolates.
Sarah is a native of Seelow, Germany, and received her training at a culinary college in Brandenburg. 
"I wanted to do something creative," she says, adding that she picked pastry as her focus, because there were apprenticeship openings available. "I didn't plan to do it, but I grew to like it." 
Sarah met her American-born husband, Erroll Flynn, also 29, while in Germany. 
(Erroll Flynn? I asked him what it's been like growing up named for a famous 1930s movie swashbuckler. He says he's used to the questions and comments. "More people in Germany knew about him than folks did here," he said.)
A Sullivan County local, Erroll was in Germany working for a company that did laser welding for the auto industry. After the company went bankrupt — a victim of the American auto industry's tailspin between 2008 and 2010 — the Flynns moved to the States in Sept. 2010, and opened the bakery seven months later. Erroll says he is learning his way around the kitchen from Sarah.
Around the pastry case, there was a flurry of activity. Jamie Stamkevicius kept adding to his order. Two men walked in and plunked themselves down on a small couch, waiting for the hubbub to subside, and that stranger to stop asking Sarah questions. A former childhood neighbor of Erroll's was in town from Syracuse and was checking out the place, and its offerings.  
"Business is good," said Sarah. It sure looked it.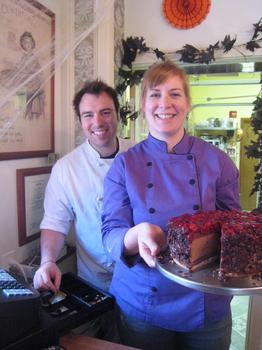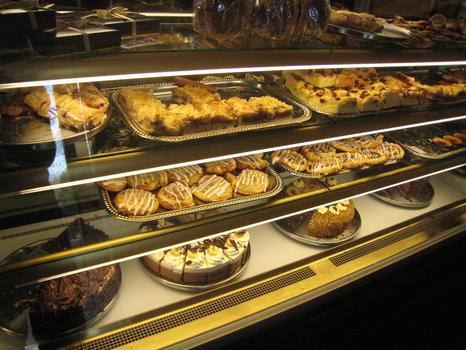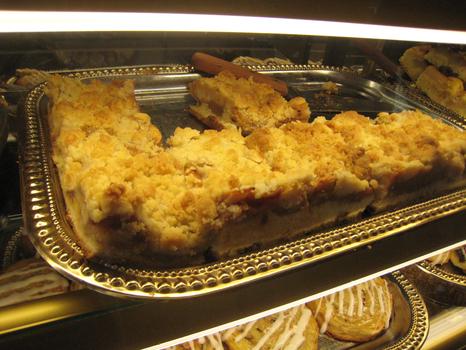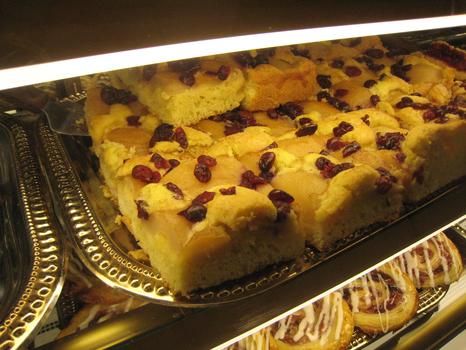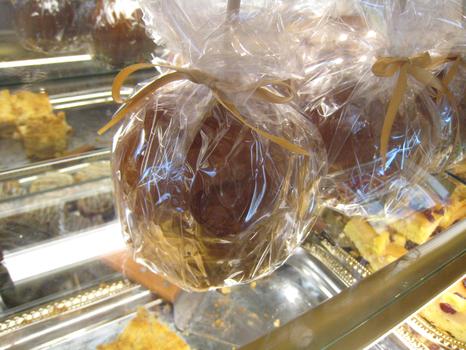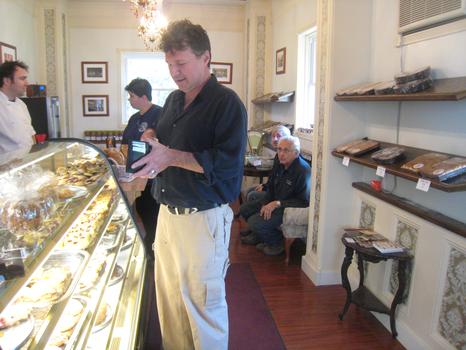 of