Wall Street Protesters Put Up Tents Despite Ban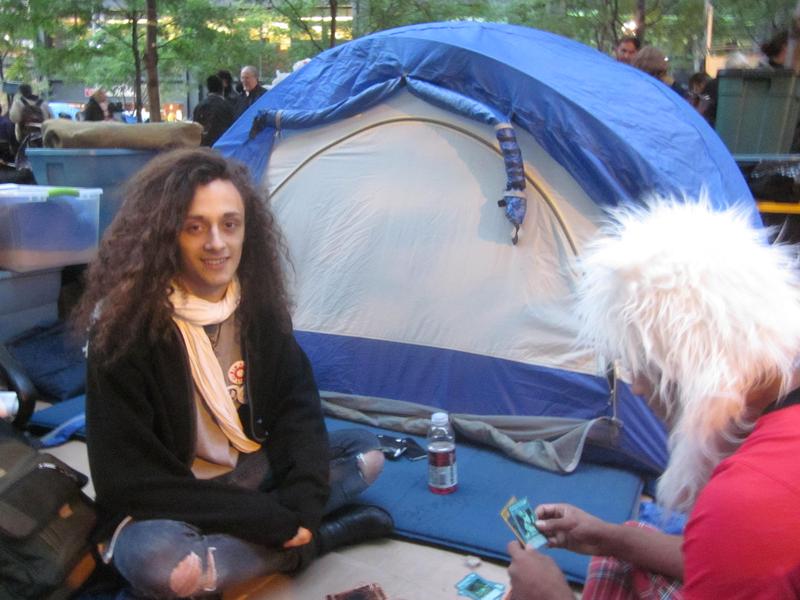 In recent days a number of Wall Street protesters have erected tents at Zuccotti Park, despite a ban against erected structures, giving hope to some demonstrators that their protest will continue through the winter.
In addition to the dozen or more tents scattered across the park, there are several other enclosed structures fashioned from tarps.
"We are prepared to remain here in extreme heat and extreme cold," said Dre DiMura, a 21-year-old protester staying in a tent with his mother and others.
Peter Harris, a photographer who has been assisting with the live video stream of some events, has been staying in an orange, eight-person tent that also accommodates computers and video equipment. He said the tents are not only practical, given the colder nights, but symbolic, in light of the protesters' ongoing battles with the city and park owner Brookfield Properties.
"Any type of structure that's set up is kind of pushing the envelope, if you will," Harris said. "The testing of boundaries is going back and forth. Hopefully we'll succeed."
Harris suggested that "some bending of public opinion" in favor of the protesters had contributed to the relaxed enforcement.
One tent-dweller, who only gave her first name, Alisha, said earlier attempts to set up improvised housing had failed.
"We attempted to set up a cardboard tarp-tent, and the cops rolled through immediately and took it down. Tried it again when it was going to rain. They came through at three in the morning and took it down, so we got soaked."
A spokesperson for Brookfield Properties declined to comment on the matter, and a spokesman for the NYPD did not respond to questions regarding police enforcement of the ban.
But several officers on site seemed to take a relaxed approach to the encampment.
"I'm not quite sure what arrangement they have with the park," one officer said, "but if they're up, they're up."
A community affairs officer, standing near a drum circle at the western end of the park, acknowledged that officers had been more vigilant early on.
"Initially they were (strict)," he said. "But you never know if the rules of engagement have changed or not."