Albany Becomes the Latest Site of an Occupy Protest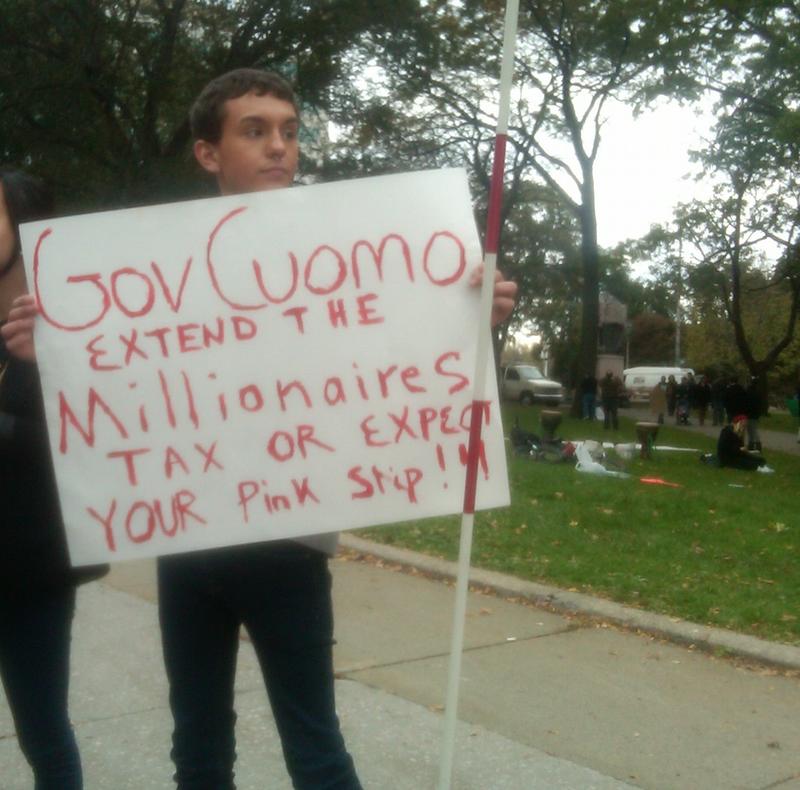 Occupy Albany protesters gathered Friday in a park across from the State Capitol, where some expressed their dissatisfaction toward Governor Cuomo's stance against renewing a tax on millionaires.
The nearly 100 or so protesters gathered in the city park near the State Capitol were driven there by various concerns: clean energy, jobs, and, for some, Governor Andrew Cuomo's  opposition to renewing an income tax surcharge on millionaires, which is set to expire at the end of the year.

Joe Seeman, who brought his eleven year old son along to experience the gathering, said the governor should change his mind.

"Governor Cuomo needs to ask himself does he want to get re-elected," Seeman said. "We want the millionaires to be taxed instead of cutting back on teachers."

Cuomo maintains that an income tax hike on the wealthy would hurt the state's economy. He does support President Obama's plan for a nationwide income tax increase on the rich.

Occupy organizers said there are no agreed upon demands or group-wide agreement on any issue. Taxing millionaires was just one item on protester's minds, along with ending U.S. wars abroad, curbing greed and guaranteeing rights for gay and transgender people.
With the Associated Press