Podcast: 2012 GOP Candidates Sink With Latinos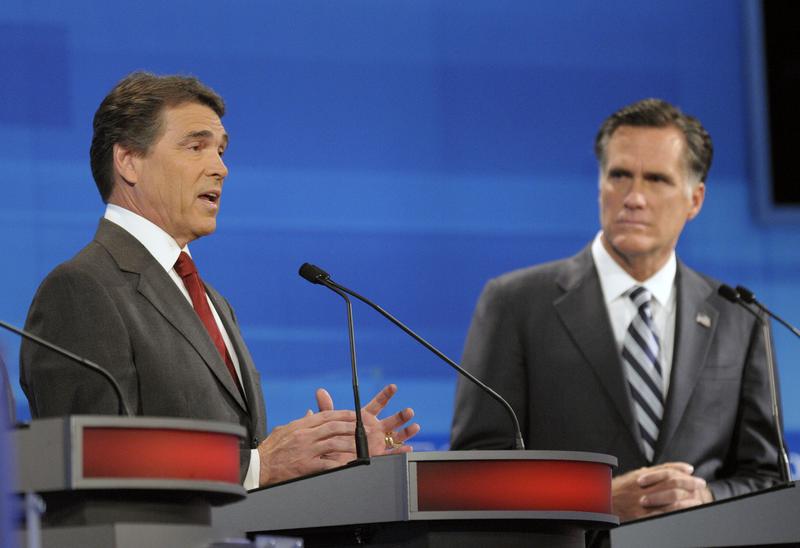 In this podcast, Fi2W Executive Producer John Rudolph speaks with La Opinión senior political writer and columnist Pilar Marrero about the first poll measuring how Latino voters are responding to the GOP presidential field. Listen:
Although Latino voters have expressed some disappointment with President Obama in the last few months, none of the Republican presidential candidates has been able to captivate or attract the attention of Latinos until now. In other words, for the time being, among the eight candidates, there is no one equivalent to George W. Bush who would attract a significant percentage of the Latino vote.
The new impreMedia/Latino Decisions (IM-LD) poll, cosponsored by the Robert Wood Johnson Foundation, revealed these results. It also showed these voters are very unfamiliar with the Republican candidates and do not have a favorable image of those candidates they know about.
"Republicans have a great challenge ahead when it comes to the Latino vote," said Matt Barreto, a professor at the University of Washington in Seattle and an advisor for Latino Decisions. "This poll shows they must conduct an intensive campaign if they want to attract part of the Latino vote, since for now, the majority of these voters don't even know them."
[+ Read the whole article at Feet in Two Worlds]
This story was produced by Feet in Two Worlds, a project at Milano The New School's Center for New York City Affairs. Fi2W is supported by the New York Community Trust and the John S. and James L. Knight Foundation with additional support from the Mertz Gilmore Foundation.