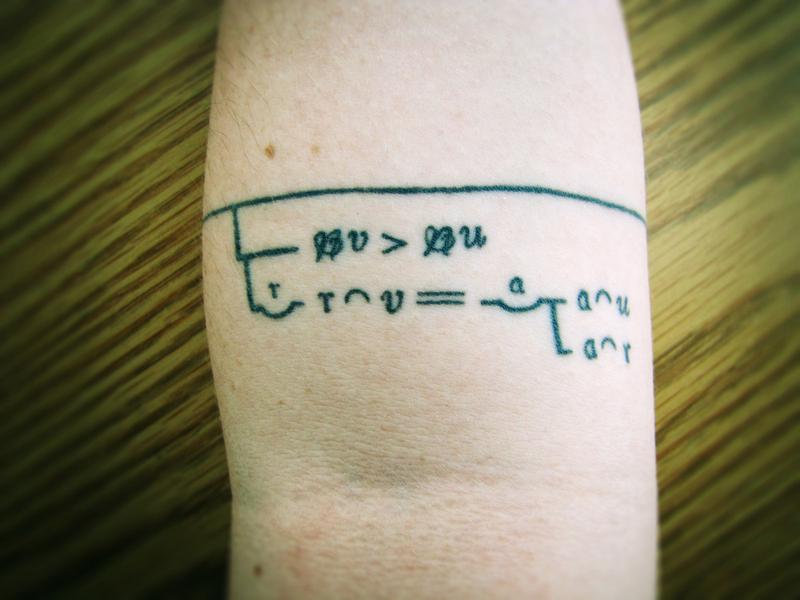 Tattoos are the defining fashion statement of the present generation. A few years ago, the writer Carl Zimmer was at a pool party and found that a young scientist friend of his, a neurobiologist, had a double helix printed on his back — a little strand of DNA.  

Zimmer blogged about it, and before he knew it, dozens of scientists, mathematicians, and other academics were sending him photos and stories about their tattoos. Not anchors, skulls, and hearts, but creative designs that represent lifelong passions. "When you really believe in what you do," says Bob Datta, the friend with the DNA tattoo, "it becomes a part of you."

Zimmer compiled a book called Science Ink. Studio 360's Lu Olkowski spoke with two people who bare some skin in his book about what inspired them to go under the needle.
Do you have tattoos specifically related to your profession or area of study? Tell us about it and upload a photo here.
Slideshow: Tats from Science Ink
Music Playlist
Morse

Artist: Nightmares on Wax

Album: Carboot Soul

Label: Warp Records

The Anti-Christ

Artist: Slayer

Album: Decade of Aggression (Live)

Label: Sony Legacy

Circling

Artist: Four Tet

Album: There Is Love in You

Label: Domino

Black Hole

Artist: Kenseth Thibideau

Album: Repetition

Label: Temporary Residence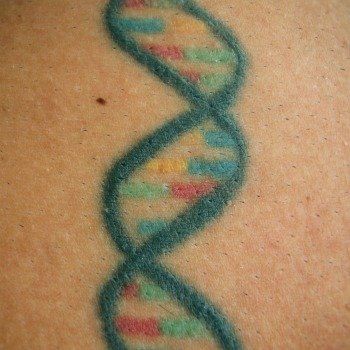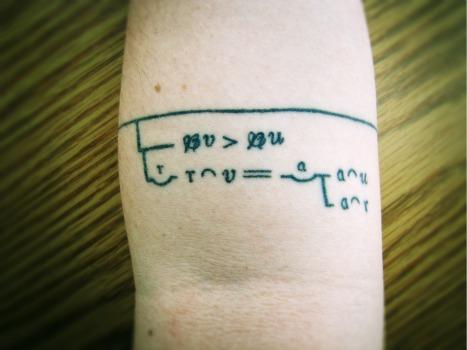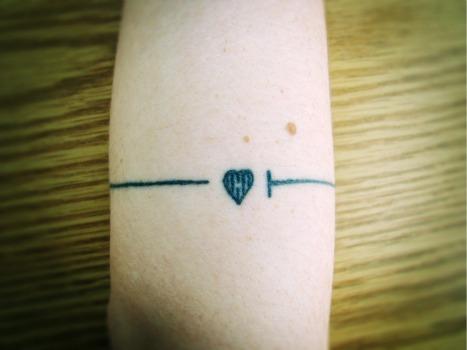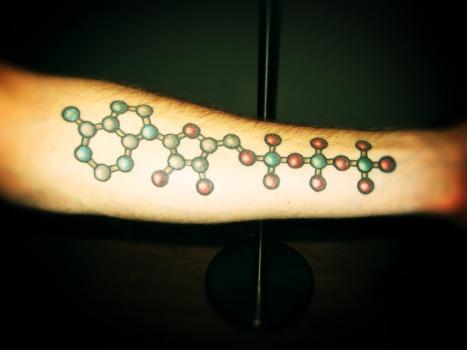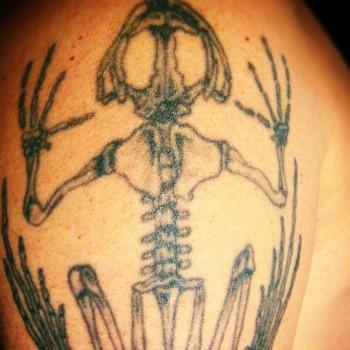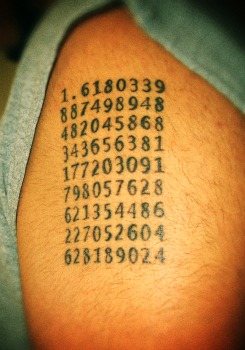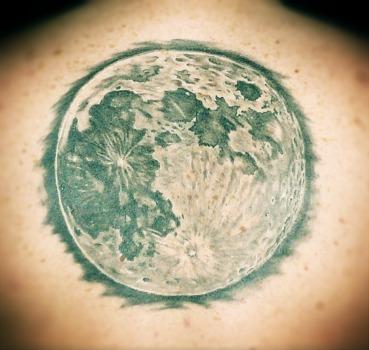 of