The Insatiable Appetite for 'Sleep No More'
"Sleep No More," a play that's part-dance, part-art installation from the British theater group Punchdrunk, was supposed to have closed a number of times. But every time a closing date approached -- the most recent one Oct. 8 -- the production team behind the show decided to add more performances.
"We keep extending," said Jonathan Hochwald, a principal for Emursive, the production company behind the show. "It's been a great story."
"As long as people want to see the show, we will figure out a way to keep the show running," added Randy Weiner, another principal for the production team.
The mystery and intrigue surrounding "Sleep No More" is part of the reason this interactive theater piece has done so well -- and it starts with the show's venue, "The McKittrick Hotel." It took hundreds of workers six months to create the six-floor theater at W. 27th St. between Tenth and Eleventh Aves in Chelsea. The 100,000 square foot-space used to house old warehouses and nightclubs like BED.
After the space was converted into a theater, teams of designers and volunteers scoured thrift stores and estate sales up and down the East Coast to gather objects for the set. When they were finished, a maze of 100 designed "hotel" rooms was packed with mid-century modern furniture and objects meant to transport audience members to 1939.
"Loft sales, huge fairs, eBay..." said Maxine Doyle, the show's choreographer and director of "Sleep No More," with Felix Barrett. "And just basically stockpiling, stockpiling, stockpiling beautiful, interesting, strange furniture and objects and objet that we could acquire because you can never have too much stuff actually. Found objects all bring their own history."
The effect of these objects is curious and unsettling. Cryptic notes are tacked to yellowing wallpapered walls, smoky mirrors double as windows into other rooms, and empty baby carriages and bloody claw-foot bathtubs sit in the middle of rooms out and indoors.
The play's story, which is based on Shakespeare's classic "The Tragedy of Macbeth," complements the eerie set nicely. Doyle said Punchdrunk chose "Macbeth" for its "lovely juicy themes about guilt and ambition and sexual obsession and the supernatural," all of which come through during the performance.
But to get to the play requires a little doing. Audience members must first check into the hotel where they are given a playing card instead of a key, and then are led to the hotel bar (where they are encouraged to take in an old school cocktail like a sidecar or an old fashioned and listen to some '30s swing music). When his or her playing card is called, the ticket holder dons a white mask and heads up to one of the hotel's five floors.
Once there, exploration of the hotel's rooms -- and all the found objects -- is encouraged. Meanwhile, some 30 cast members wordlessly act out scenes from "Macbeth" through dance and movement. There's no telling which way cast members will go -- sometimes they rip through rooms trailed by gaggles of masked audience members -- other times they writhe atop furniture. Cast members also have "one-on-ones" with audience members, in which they share secrets about the production.
"Sleep No More" ends in the hotel's grand ballroom with a major spectacle that involves blood, rope and plenty of red wine.
Doyle said although Punchdrunk had performed "Sleep No More" in London in 2003 at an old Victorian boys' school and in Boston at a high school this past spring, the New York show was different.
"Each reincarnation of this work has been shifted and shaped by the building," she said. "In New York, we had this amazing series of large warehouse-esque spaces across the six floors ... it felt very much like a hotel so we developed the work within that kind of aesthetic and the design shifted towards that."
The result has been sold-out shows to 350 ticket holders each night since the McKittrick Hotel opened on March 7.
Photo, courtesy researchgirl/flickr: A masked audience member at "Sleep No More."

"Amazingly there's never been an advertisement of any kind," said producer Jonathan Hochwald. "It's all been just word of mouth ... it's just so different, so unique for a New York audience and so epic in scale that we had a high degree of confidence that if nothing else, people would really want to talk about it."
Celebrity guests have been doing just that.
"Really cool. A maze of rooms in which actors move about, and the audience follows. Never seen anything like it!" tweeted Anderson Cooper.
"1 of the single greatest things I've EVER seen," Neil Patrick Harris added on Twitter.
Other fans have been to the show nine or 10 times hoping to get more "one-on-ones" with the cast or to be invited up to the secret sixth floor of the production.
From this Wednesday through Monday, "Sleep No More" is capitalizing on its film noir vibe with a series of Halloween performances. Each night will have a special theme: "The Darkest Shadow," "Night of the Apparitions," "The Last Rendez-Vous," "Aphrodite's Revenge" and "La Danse Macabre."
"We play with the gothic a little bit, we play with the macabre, we play with the supernatural and we're excited by that feeling of unease, that darkness that big empty spaces give you," said Doyle. "But we are not a haunted house."
Depending on the night they attend, ticket holders are asked to wear their "blackest attire," "heavenly white," "film-noir formal," to "dress provocatively, wear red," and to "dress to terrify." (We got a tip from a cast member that Sunday's "Aphrodite's Revenge" performance would be a particularly good show.)
Although the Halloween performances sold out shortly after they were announced, as have most of the November shows, there are still plenty of performances of "Sleep No More" to catch in December. On Wednesday, those interested can also purchased $25 tickets to attend Halloween performance after-parties that will feature DJs and surprise guests.
Check out a slideshow of scenes from "Sleep No More" below.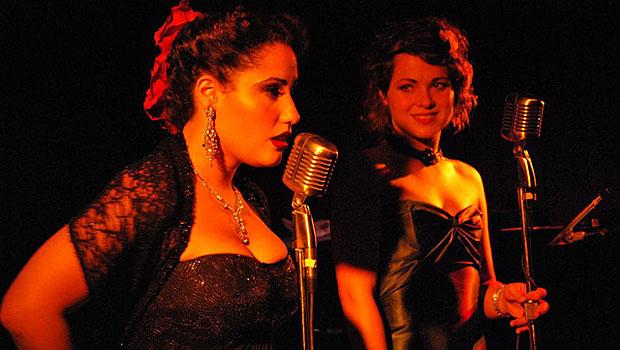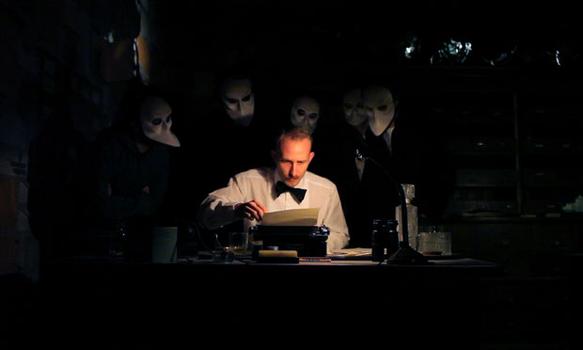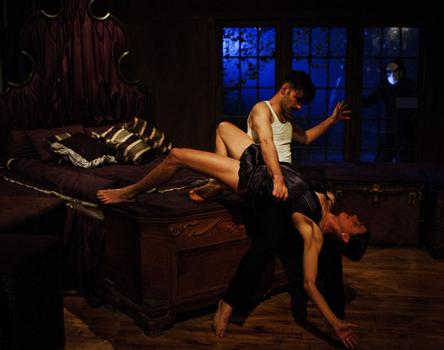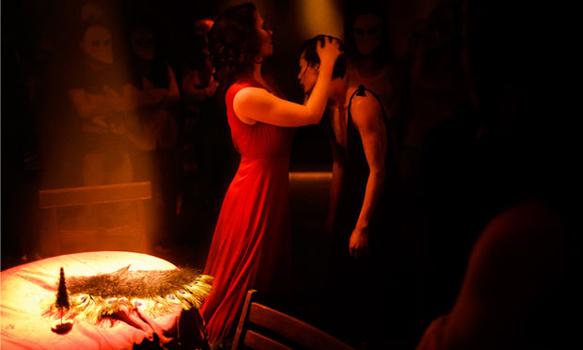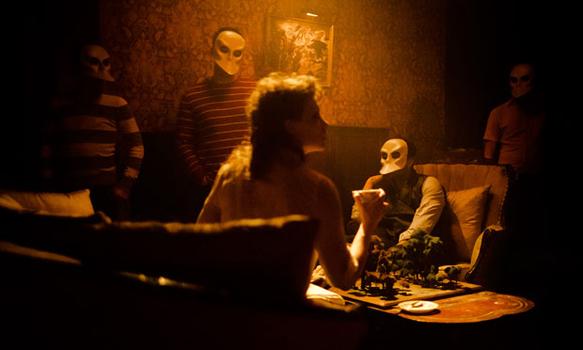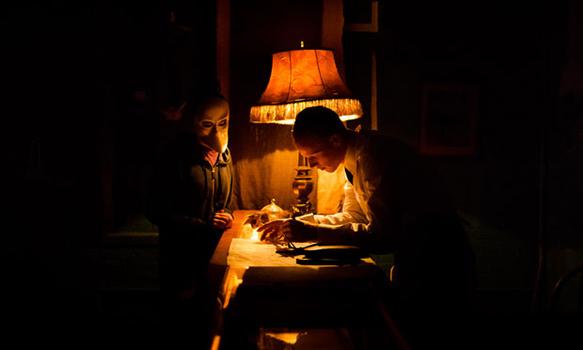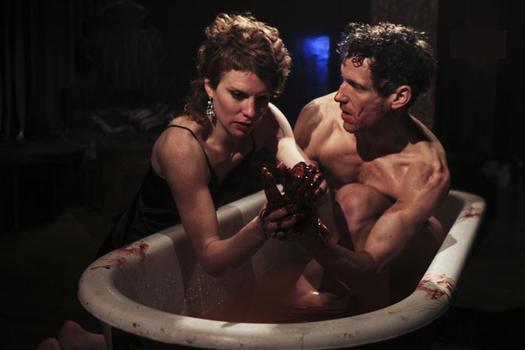 of