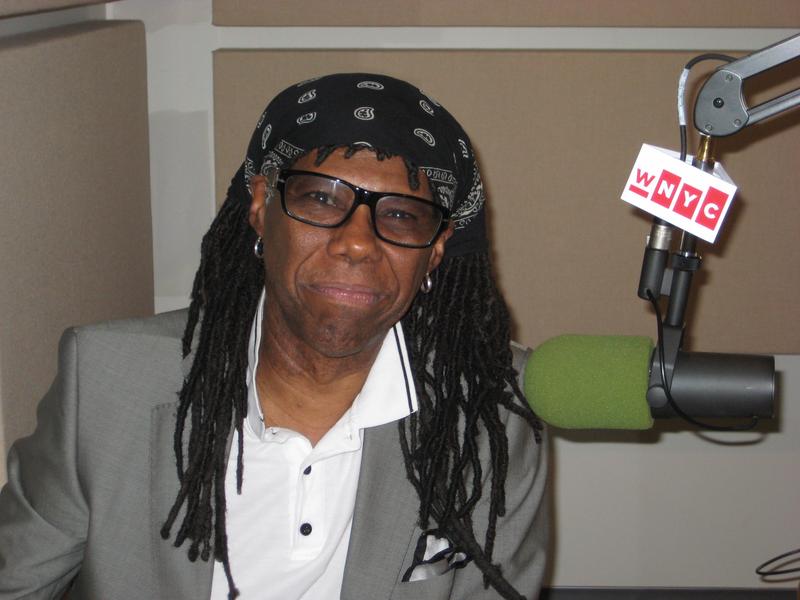 Guitarist, composer and produce Nile Rodgers was on the show to discuss his career, and he told us what music he's listening to these days!
What have you read or seen over the past year (book, play, film, etc…) that moved or surprised you?
            The "Planet of the Apes" prequel ("Rise of the Planet of the Apes").
What are you listening to right now?
            Eric Dolphy, "17 West" from the "Out to Lunch" album. "Otis" by Kanye West and Jay-Z.
What's the last great book you read?
           Treasure Island about six days ago. It was also one of the first books I read in my life. (I was about 6).
What's your favorite comfort food?
          Currently, avocados.