New York's Comic Con Kicks Off in Manhattan, Superheroes and All
New York Comic Con kicked off at the Javits Center on Thursday, and fans were out in full force.
Only those with four-day VIP passes and industry professionals, including writers and artists, had access to events on the convention's first day.
Many came with their own work, and plenty arrived in costumes.
Michael Vuolo, from Queens, and Georgia Hoaresh, from New Jersey, said they were there to promote the publication of their company's first comic. But they were also hoping to take in some panels and see what the major comic publishers had to offer.
Vuolo, like many attendees, was also excited for a special panel on the Avengers this year, focusing on the original Marvel characters and the upcoming movie.
Both said they didn't mind the blending of genres and industries that usually accompanies a convention the size of NYCC.
"If people are looking at comic books, whether they're getting into it because of the movies or because of the games, that's a good thing," Vuolo said.
It's clear the convention is about much more than just comics. Major companies, movies, television shows and video games — not all of them based on comics — have booths and displays on the floor and throughout the center. The New York Anime Festival is also being held simultaneously at Javits.
Exhibiting the kind of mixing that's typical of Comic Con, a man dressed as Mario, from the Nintendo game Super Mario Brothers, said he was most looking forward to the anime part of the festival.
Others said they appreciated that many different types of events would be happening at the same time.
Dean and Hannah Saul timed their visit to New York with the convention this year.
"I think you need a mix, because different things appeal to different people, and I prefer the toys and the fun and the Hollywood side of it I guess, whereas he's a proper comic book geek," Hannah said.
Although he wore a t-shirt with a catch-phrase from the popular television series "The Big Bang Theory," and she wore a Bat Girl t-shirt, the Sauls said they didn't want to go all out with their costumes at Comic Con, because they enjoy watching others in costume more than dressing up themselves.
But others were all about their costumes.
Phil Draper, a debt collector and security guard from Buffalo, New York, took off from work to attend NYCC. He was dressed as Taskmaster, a Marvel character.
"Taskmaster was always one of my favorites, because he's not really a hero, he's more of an anti-hero," he said.
Draper posed for several pictures with Bill Morris, who came separately from Mineola, Long Island, dressed as Kick-Ass − who originated as the protagonist in a comic book series of the same name, which has since been made into a movie — because he's been told he resembles the actor who plays the character on the silver screen.
Angela Watercutter, a culture reporter for WIRED, said all the cultural blending is what makes events like Comic Con so interesting.
"The thing that I think is the biggest pro is that all these worlds in geekdom kind of overlap anyway," she said. "There are very few people who are just into comics and don't also sort of tread into areas of sci-fi, or, you know, 'Star Wars'."
In fact, "Star Wars" fans have something to look forward to this year: Mark Hamill, who played Luke Skywalker, is one of the guests scheduled to appear.
While some purists may get a little defensive about the commercialization of the convention — or the fact that it's not exclusively about comics — Watercutter said that might be a good thing.
"It's the revenge of the nerds, right? You get to have that thing that you're really smart about and that you really know about becomes, you know, part of the more dominant culture," she said. "I think that can be exciting as well."
NYCC runs through Sunday, and features dozens of panels focusing on topics as varied as, "Is the Girl with the Dragon Tattoo a Superhero?" and "Comics, Hollywood — What Creators Need to Know." For a schedule, click here.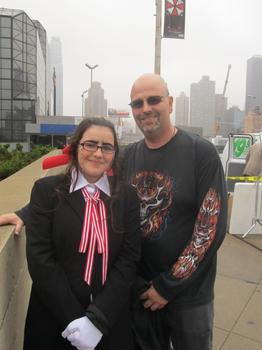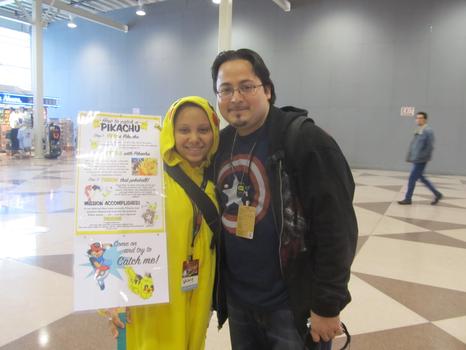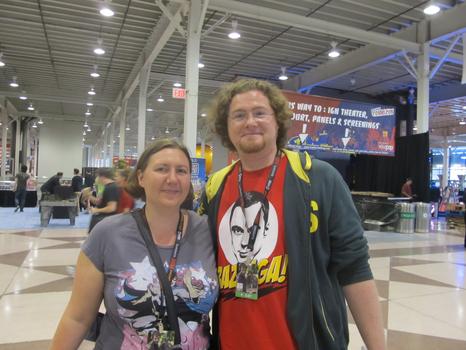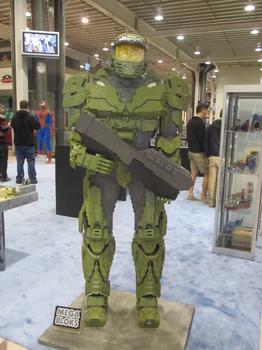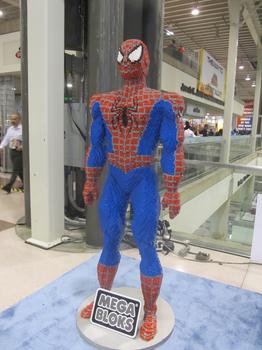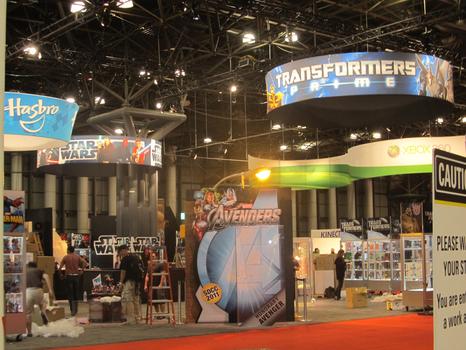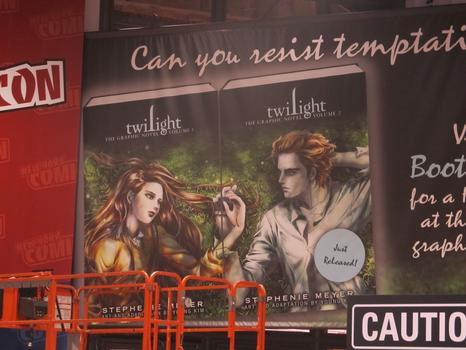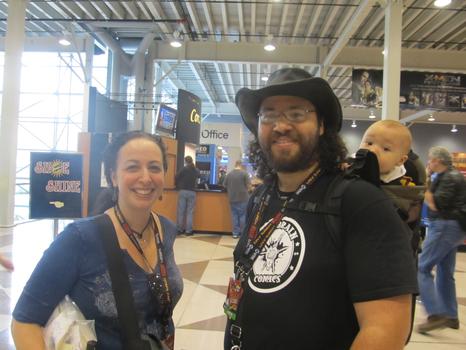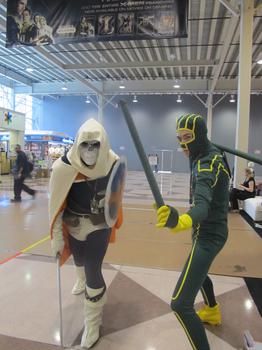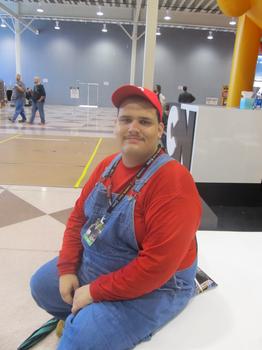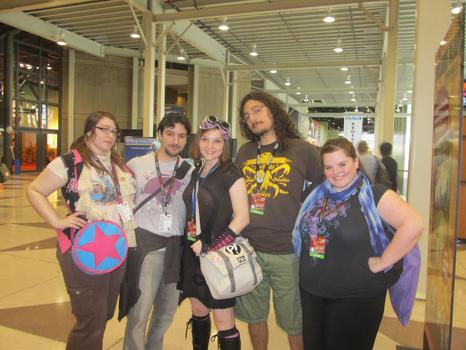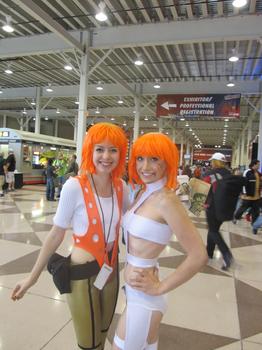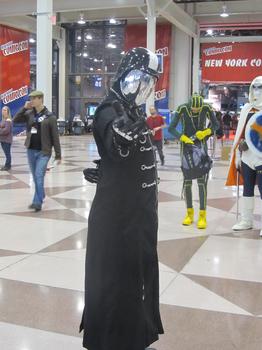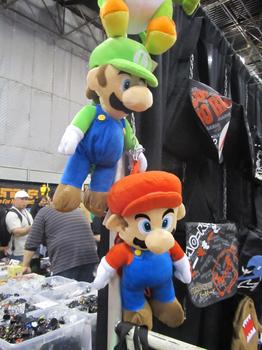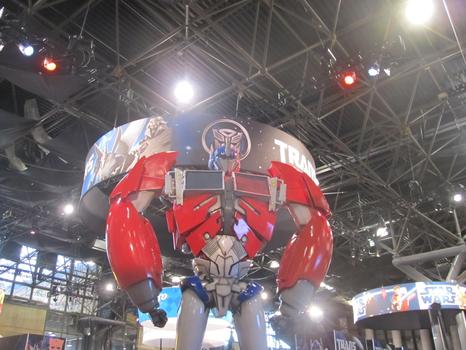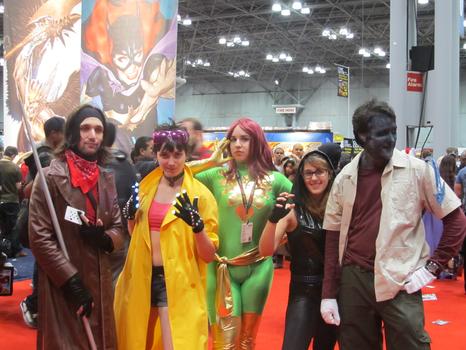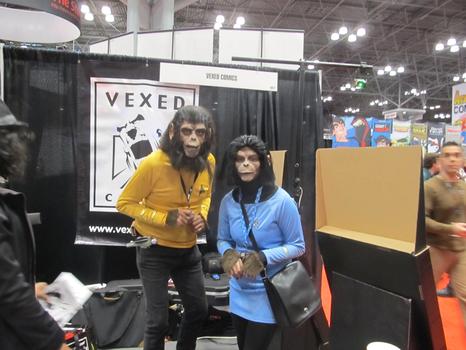 of