A Second Person Dies from East River Helicopter Crash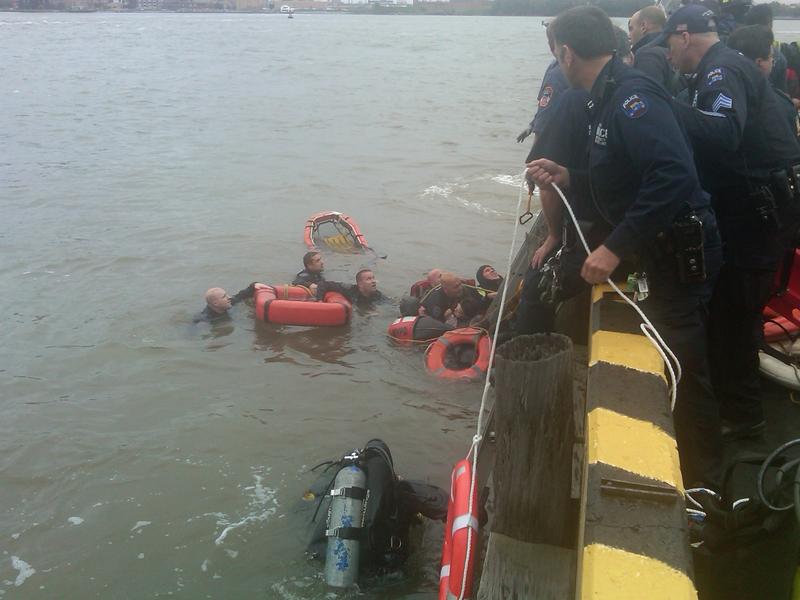 A second female passenger from last week's East River helicopter crash has died, according to a spokesman for Bellevue Hospital.
Helen Tamaki, 43, was visiting the city with her partner Sonia Marra, who died at the scene. They were in town to celebrate Marra's 40th birthday.
The hospital spokesman said Tamaki died Tuesday at 7 p.m.
The helicopter had been in the shop just two days before the fatal flight for an annual inspection, according to the NTSB.
During the inspection, mechanics take much of an aircraft apart and put it together again, and the work can take several weeks, the NTSB said. The Bell 206 helicopter had just wrapped up an annual inspection on Oct. 2.
The pilot told the NTSB the nose of the helicopter swung unexpectedly to the left as he was taking off. When he tried to turn right, the aircraft went out of control.
The cause of the crash has yet to be determined.
Three others were injured win the crash which occurred shortly after takeoff near 34th Street.
The passengers were friends of the pilot's family: a husband and wife who were British and living in Portugal; the wife's daughter, also British, who died at the scene; and the daughter's Australian friend. The daughter and friend were living in Australia.
With the Associated Press