Wall Street Protests Target City's Millionaires
Hundreds of protesters demonstrating against Wall Street headed uptown and staged a "Millionaires March" to the homes of capitalists in Manhattan.
Protesters swarmed the entrance of a Fifth Avenue high-rise — the purported home of News Corp. CEO Rupert Murdoch — on Tuesday afternoon as they marched north along the avenue chanting "We are the 99 percent!"
They then headed to Park Avenue and stopped at the home of oil tycoon David Koch then onto the home of financier Howard Milstein. Protesters made their way to JP Morgan Chase CEO Jamie Dimon holding aloft over-sized checks for $5 billion made out to the wealthy.
Mayor Michael Bloomberg, whose townhouse was not visited by protesters, defended Dimon, saying he was a good banker.
"To go and to picket him  — I don't know what that achieves," Bloomberg said. "Jamie Dimon's an honorable person, works very hard, pays his taxes."
They don't have a permit, but will walk in a narrow column so they don't block sidewalks, according to Doug Forand, a protest leader.
Forand, citing budget cuts affecting schools and senior citizens, said the state's plan to end the "millionaires' tax" is "unconscionable" and urged lawmakers to extend it.
With the Associated Press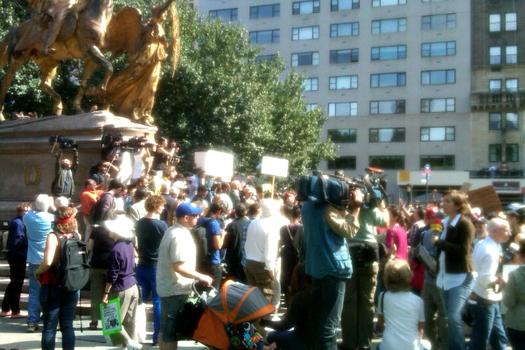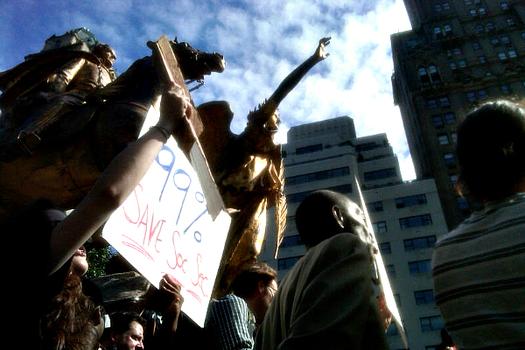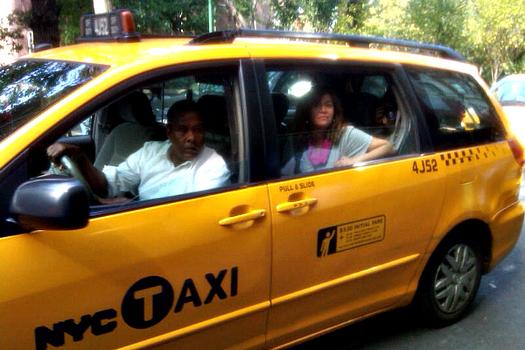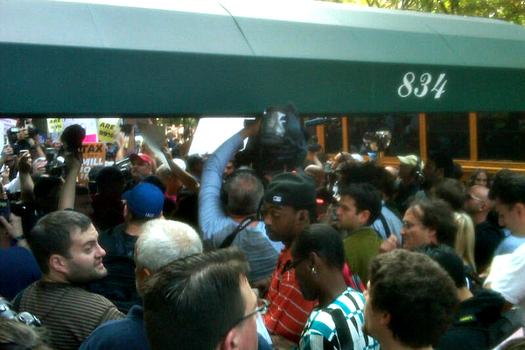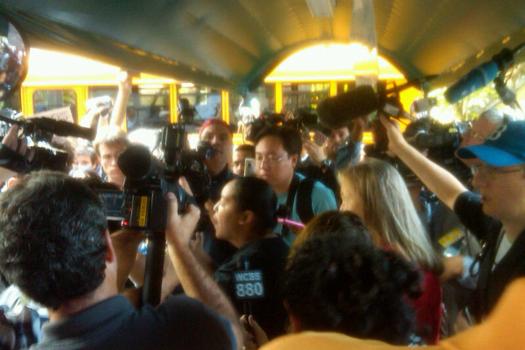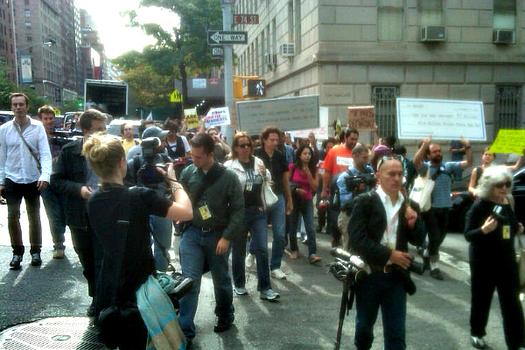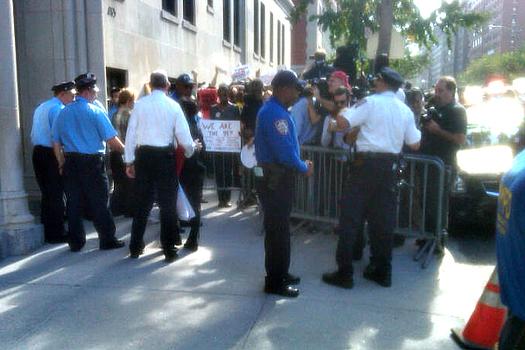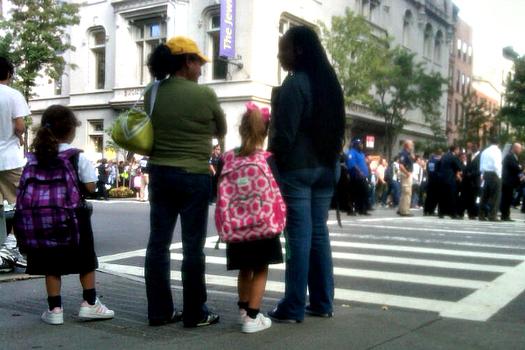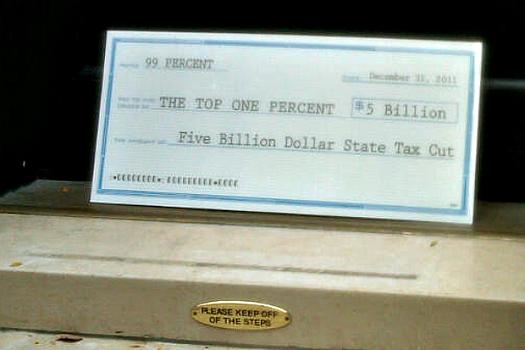 of