Religious Groups Join in Wall Street Protests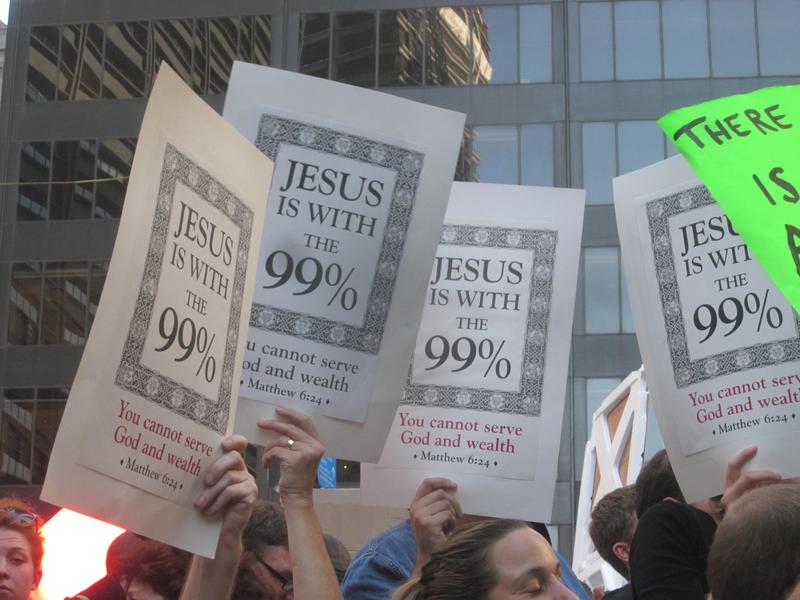 Following the lead of labor unions, some religious organizations joined the Wall Street protests this weekend.
There were two religious gatherings at the protesters' headquarters in Zuccotti Park in Lower Manhattan on Sunday featuring Christian, Jewish and Muslim clergy. On Friday, there was a Kol Nidrei Service marking Yom Kippur.
Reverend Michael Ellick, of Judson Memorial Church, led a rally of several hundred people on Sunday.
"It's the foundation of our scriptural principles, to look after our neighbors," Ellick said. 
The protests, he said, were motivating clergy across the country.
"Every city where you know there's an Occupy ... we're getting calls from faith leaders in every one of those cities, who want to be a part of it. Who want to know what's happening," said Ellick. "And that's who's driving this movement right now."
Earlier, Rev. Elizabeth Butler, pastor at the Church of New Beginnings in Brownsville, Brooklyn, led a prayer service. She said the church had historically been a part of social transformation, and that it was important for religious groups join the protests, in part because they would add diversity. In her own community, she said everyone was talking about Occupy Wall Street.
"It's talked about in restaurants. I was at a wedding and it was being talked about," Butler said. "People want to know, 'Are you in support? Have you been there? What do you think about it?' So it is something that is not going to go away."