Economy Adds Jobs, But Unemployment Rate Stays 9.1 Percent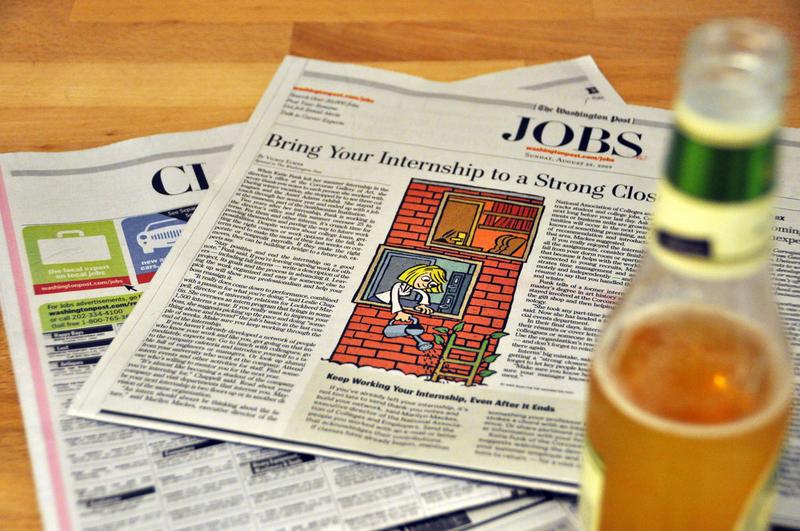 As President Barack Obama pushes Congress to approve his jobs bill, the latest jobs report out Friday shows 103,000 jobs were created in September — better than most economists and analysts had forecast.
"It's good news, we'll take it," said Mark Zandi, chief economist of Moody's Analytics, on CNBC.
The Labor Department also revised upward the number of jobs created in July and August by 99,000 jobs.
But it's still not good enough to push down the unemployment rate: it remained unchanged in September at 9.1 percent. There are still 14 million Americans currently unemployed.
Accounting for the people who want full-time work but have settled for part-time or have left the workforce entirely because they are too discouraged, the unemployment rate jumped to 16.5 percent from 16.2 percent and puts the number of unemployed around 25 million.
"Jobs creation will remain inadequate to keep unemployment from falling in the months ahead, especially considering the mass layoffs recently announced in banking and pharmaceuticals that will be effected in the months ahead," wrote Peter Morici a professor at the University of Maryland's business school.
Heidi Shierholz, economist at the Economic Policy Institute, agreed: "At the current rate of job creation, the unemployment rate will soon begin to rise again. We are mired in high unemployment with miserably low job growth."
As in previous months, the majority of the hiring was in the private sector which added 137,000. Part of that number included the return of 45,000 Verizon workers who had gone on strike in August. That cuts the strength of the overall number, but is still better than anticipated.
Sectors that experienced job growth included professional and business services, health care and construction.
Public sector jobs continue to be cut, primarily at the local level where 35,000 jobs were cut.
The average number of jobs created month since April averages 72,000, which compares to a monthly average 161,000 for the prior seven months and is indicative of an economy that is slowing down and businesses reflecting that by hiring fewer people.
But there were some possible signs of job growth in the future: average hourly earnings and hours worked both increased slightly.  Those are often signs that companies are asking employees to work more to meet rising demand. That in turn to could result in new jobs being created in the future. 
Temporary help services also saw an increase in jobs. Again, a sign that companies could be bringing on temps before actual hires.  In September, temporary workers in computer systems designs and technical consulting services increased.