Your Subway Photos
Thursday, October 06, 2011 - 10:00 AM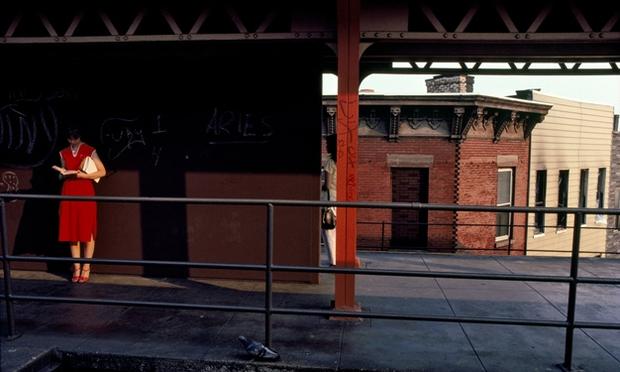 (Aperture Press/Bruce Davidson)
THANK YOU FOR ALL YOUR PICTURES! Bruce Davidson was on the Brian Lehrer Show Tuesday, October 18th - Listen Here
Subway, Bruce Davidson's classic collection of New York City photography, is being re-released this fall by Aperture books. On Tuesday, October 18th, Bruce will join Brian Lehrer to talk about his photographs, and we want you to submit your most iconic subway shot. Head underground (or to an elevated track!) and snap a picture, then submit it here. Bruce will take a look at your submissions, and we'll feature some of our favorites online and on-air. By the way, regulations for what kind of photography is legal on MTA trains and platforms can be found here. Short version: it's legal, as long as you don't have extra equipment.
EXHIBIT: Aperture Gallery presents Bruce Davidson: Subway—a groundbreaking series documenting a unique moment in the cultural fabric of New York City, coinciding with the highly anticipated re-release of the book published in 1986. Opening reception: Thursday, October 13, 6:00-8:00 pm Exhibition on view: Monday, October 3-Saturday, October 29, 2011
"

It was about a personal quest to discover color, meaning , and humanity in the maze of Subway tunnels, station platforms, passage ways, and train interiors during a dismal time for the Subway --1979-1980. An ubiquitous train of thought ran through my mind that sustained me for over a year until I could no longer continue.

— Bruce Davidson on "Subway"

Recommended Links
»» NOTE: Below is a slideshow of the 40 most recent images. If you want to see the full batch of submissions click here!
More in: