Lee Mingwei's 'The Moving Garden' Grows at the Brooklyn Museum
On Wednesday, the Brooklyn Museum unveiled an interactive, living artwork in its lobby. "The Moving Garden" is a minimal, elegant (and fragrant) piece made up of a 45-foot long granite table with a channel of water running through it that contains 250 freshly cut roses.
Museum visitors are meant to pick a flower from the garden, which was created by the Taiwanese-American artist Lee Mingwei, before going out of their way to give the rose as a gift to a stranger.
"It's a piece of art that we can actually take a piece and give it to somebody who hasn't had the opportunity to come in here and experience it," said Staten Island resident Valerie Naicker, picking a yellow rose on Wednesday from the museum because it signified friendship. "So I think it's a beautiful thing."
The museum will replace the flowers as they get picked.
Manhattan resident Kelly Keating said she was a little stunned to see live flowers in the museum's lobby.
"I was shocked by the sign and what a lovely gesture that you may remove a rose but you have to give it to a stranger," she said. "I think that's a perfect thing to do in this city. I think that's wonderful."
Lee, who was born in Taiwan but now calls Lower Manhattan home, has been making participatory works of art since the 1990s. One of his inspirations for "The Moving Garden," which was completed in 2009, was seeing roses floating down the Rhône River in Lyon, France.
The artist had planned to use orchids for the Brooklyn Museum installation rather than roses since a number of his Taiwanese fans happen to be orchid growers. But New Jersey and New York orchid farms were hit hard after Tropical Storm Irene.
"So in order to have the piece open with flowers, we decided to use roses this time," said Eugenie Tsai, the museum's curator of contemporary art who suggested Lee show his work at the museum.
Orchid grower Woody Lin put the museum in touch with local florists to stock the project's hundreds of roses.
Tsai met Lee, who lives in Lower Manhattan, when he invited community members to dine with him for "The Dining Project" in the late '90s.
"We just had a wonderful conversation and that's really the hallmark of his work," she said. "Oftentimes his work is about having an intimate one-on-one experience with a participant."
That, according to Tsai, was one of the goals of the Brooklyn Museum.
"One of our primary goals is to reach out to our audiences — to be visitor-friendly," she said. "We cater to both specialists and visitors who are interested enough to walk through our doors ... it's very much about communication, about giving, about generosity and trust. And perhaps at this point in time, those qualities are something we're really looking for."
One museum visitor, Andre Smith, who lives in Crown Heights, Brooklyn, said on Wednesday that he didn't know what to make of "The Moving Garden" at first.
"I saw the woman take one, I was just wondering why she took one," he said.
But once Smith read an explanation about the work, he said he thought it was, "kind of a cool project. I guess there's not that much to it."
Hanna Begleiter, who was visiting the museum from Israel, said the idea of giving away things to strangers was not new for her — she had been to a workshop once with such a theme — but "The Moving Garden" was still meaningful.
"And I definitely will do it," Begleiter said. "And I have a big problem what to choose because each one of them [each rose] tells another story."
Visitors can share who they gave their roses to on Twitter by using the hashtag #mygardengift.
"The Moving Garden" is on view at the Brooklyn Museum through January 22.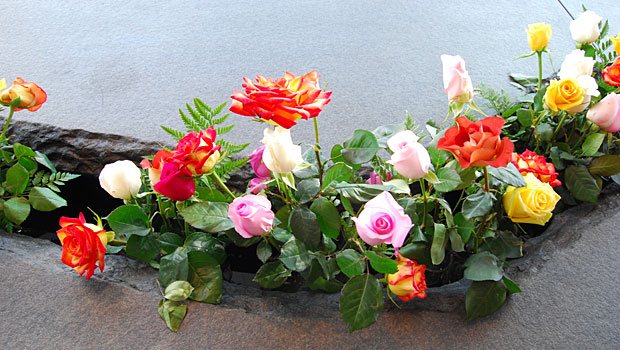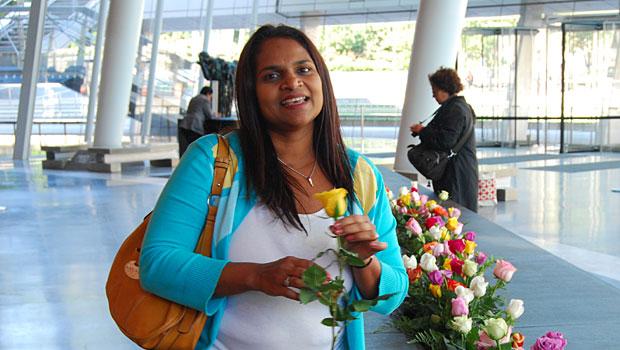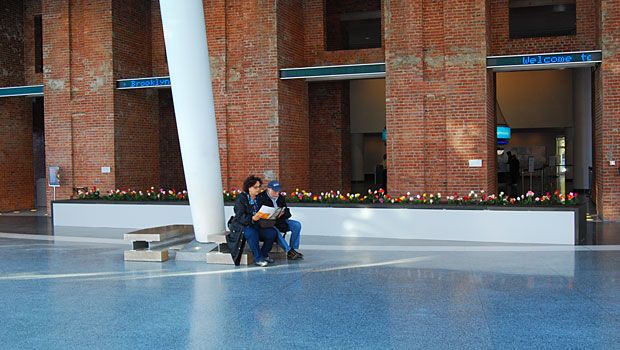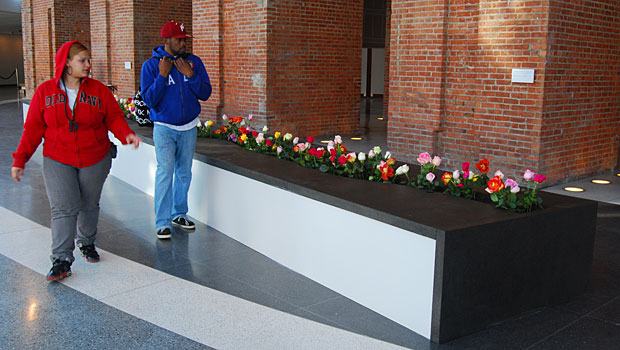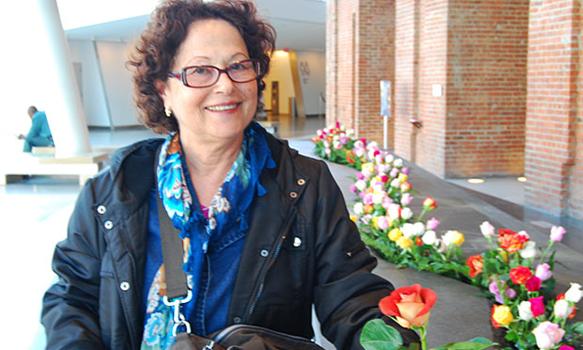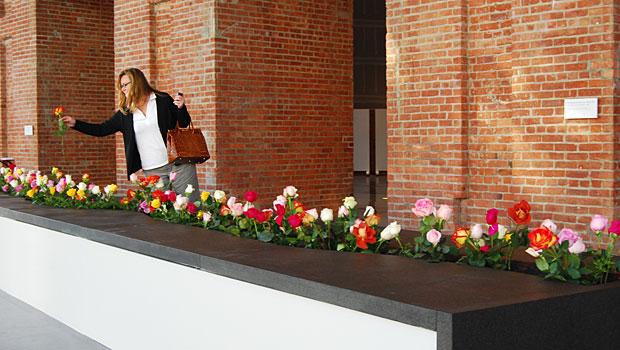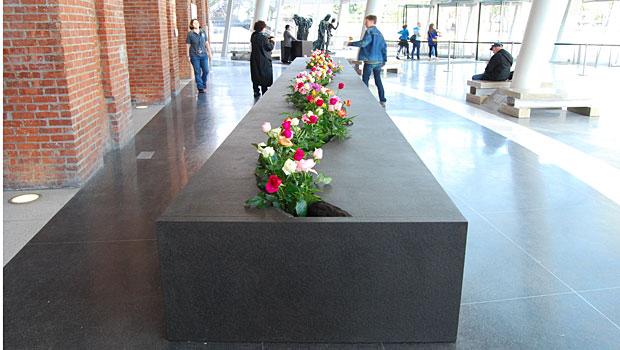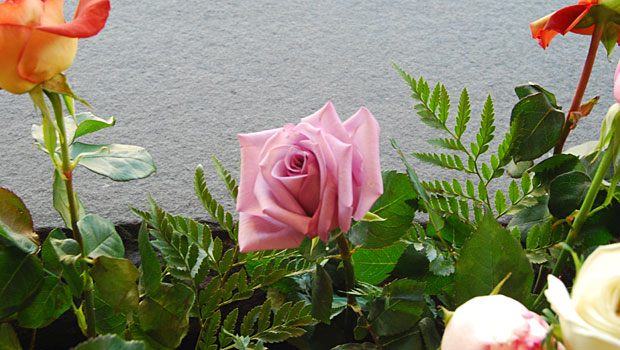 of