Labor, Community Groups Join Wall Street Protest
A diverse group of unions and community groups joined the demonstrations near Wall Street during a protest on Wednesday in Lower Manhattan.
By Wednesday evening, police said they arrested up to 13 protesters for various charges including one instance of assault an officer. Eight protesters who charged a barrier near Broadway and Wall streets were arrested for unknown charges, police said.
People began to gather at Foley Square before the start of the 4:30 p.m. start of the rally, while the Occupy Wall Street protesters began making their way to the square.
Among the groups at the rally were the Transit Workers Union, MoveOn.org and the Working Families Party.
If protesters purposely try to block traffic in Manhattan they may be arrested.
Protesters marched on the sidewalk. If crowds were large, the NYPD had the option of opening up one lane of the road.
(Photo: National Nurses United at the rally.Ailsa Chang/WNYC)
Last week 700 demonstrators who spilled onto the road at the Brooklyn Bridge despite police warnings were arrested on charges of disorderly conduct.
With reporting from Ailsa Chang, Arun Venugopal and the Associated Press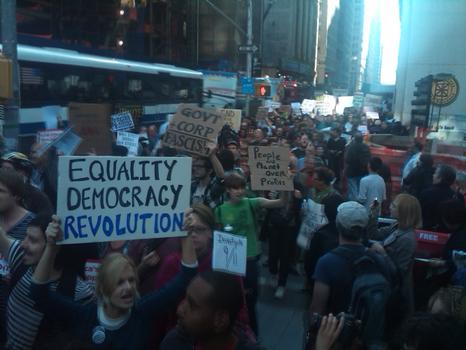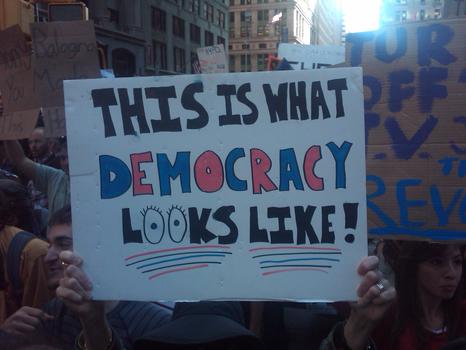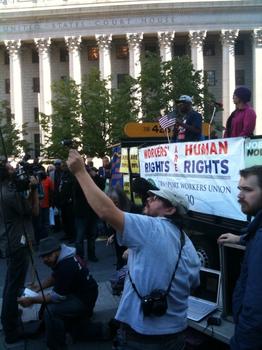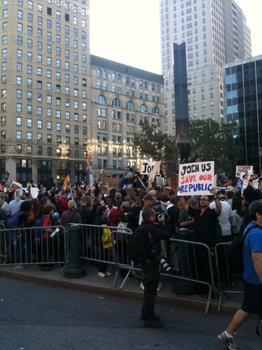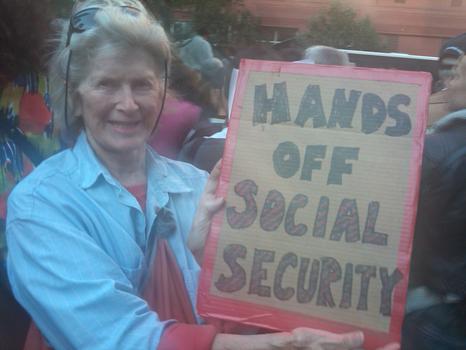 of