Helicopter Equipment Focus of Crash Probe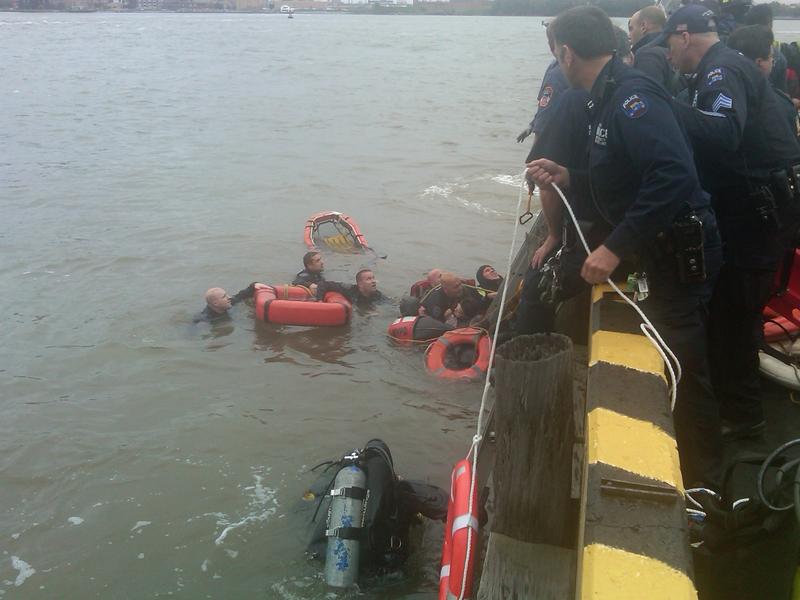 The focus of the investigation into the deadly East River helicopter crash will be equipment aboard the doomed chopper that crashed into the river shortly after takeoff on Tuesday, according to the National Transportation Safety Board.
"The board will look at three areas: the human, the machine, and the environment," said Mark Rosekind, a member of the NTSB on Wednesday. "The wreckage, the machine is going to be looked at extensively."
The helicopter took off from the 34th Street helipad around 3:30 p.m. Tuesday, and immediately crashed into the murky water. It was floating upside down with just its skids showing when emergency crews arrived.
The pilot and three others —  foreign tourists — were rescued. Sonia Marra, 40, of Sydney, Australia, was trapped in the helicopter and died.
The NTSB said on Wednesday that it would examine the chopper's mechanical systems and its main rotor, which was missing a portion of one blade.
Rosekind said the NTSB would determine whether wind shear played a role in the crash. His team was also examining video footage, which he expected would offer clues into why the copter spun out of control.
"For us, it's just not saying how it happened, but why, because it's that why that allows us to issue safety recommendations so it doesn't happen again," he said.
Part of the investigation will take place at a police facility at Floyd Bennett Field in Brooklyn, where the helicopter is currently being stored.