Art In Odd Places Festival Invades 14th Street
If you see anything strange along 14th Street this week, don't worry: it's probably just art.
All week long, the Art in Odd Places festival turns Manhattan's busy thoroughfare into a museum with 70 guerrilla art installations and performance pieces. The works range from laundry hanging on the sidewalk, to quilts made out of garbage that are displayed in bodega windows, to a tree that sings Buddhist chants.
Then, there's an array of zany performances. For example, artist Marissa Mikelberg will walk a goat down the entire length of 14th Street on a leash this weekend. She said the point of the festival was to take art out of its traditional context.
"I've always felt drawn to 14th Street, it seems like a big hub for a lot of activity," she said. "It's a line of demarcation in the city. I think it's a good way of bringing the arts to that space so that more people can be spectators to art and artists."
Art In Odd Places was started by artist Ed Woodham in Atlanta in 1996. The festival moved to New York City in 2005, and since 2008 has happened each year on 14th Street.
The festival is produced in cooperation with a number of art institutions, including the Parsons The New School of Design, the Pratt Institute's Pratt Manhattan Gallery and the Museo Del Barrio. Artists are required to get permission to install or act out their pieces from the city's relevant authorities.
According to its press materials, the festival's mission is to, "Remind us that public spaces function as the epicenter for diverse social interactions and the unfettered exchange of ideas."
But many of the pieces are difficult to find, such as "Tweet Street," in which small magnets bearing twitter messages from New Yorkers sit  on top of metal surfaces along 14th Street.
With "Get Lost!", artist Daniel Bejar has altered signage on crosstown L train platforms to reflect historical place names. (He changed "Downtown & Brooklyn" to read "Downtown & Breuckelen," for example.)
The description for the piece "Empirical Immanence" simply reads, "The project places small, text-based works into the urban environment to be discovered."
The full list of pieces that are part of the Art in Odd Places festival, which runs through Oct. 10, is available on the festival's Web site.
Click below to see pictures of some of the work.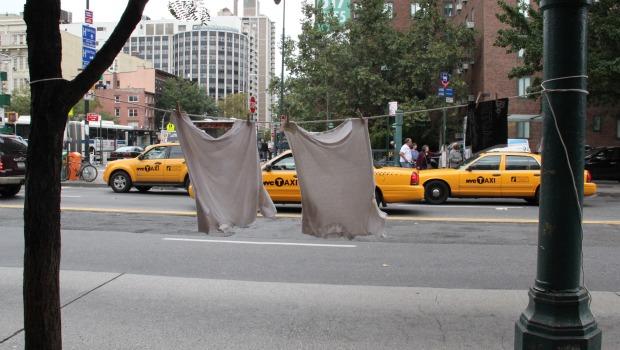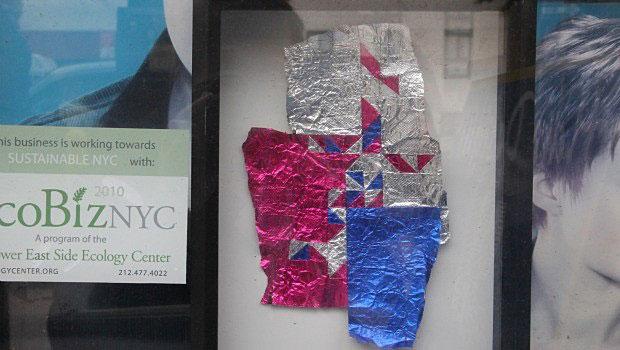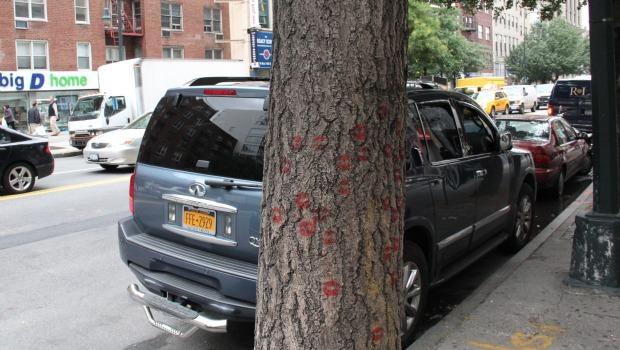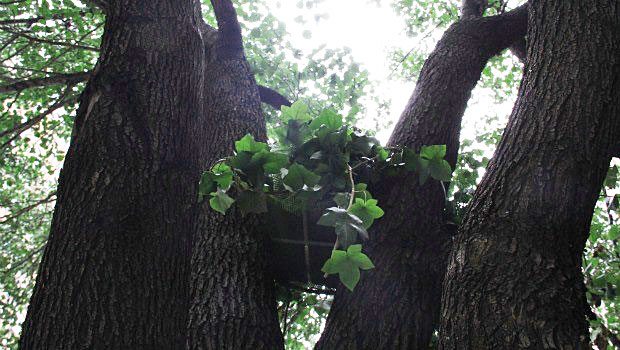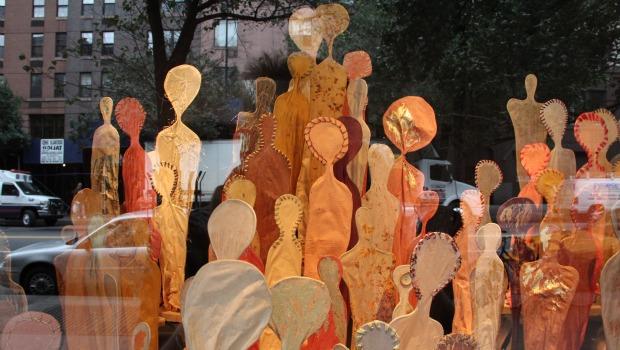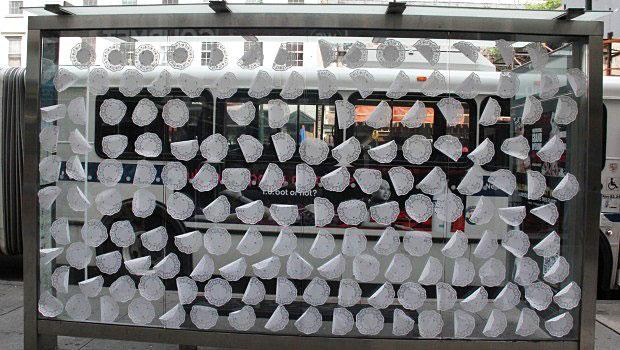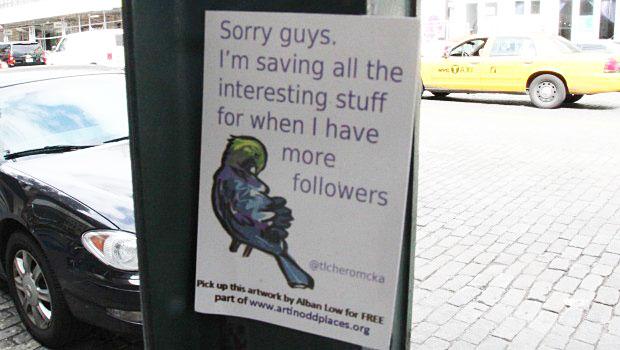 of