A Filipino Kitchen Pops Up in the East Village
Pop-up restaurants are a relatively new dining concept. So when Maharlika Filipino Moderno opened its kitchen in Manhattan's East Village earlier this year, the typical question after, "What's on the menu?" was, "What's a pop-up?"
The owner of Maharlika, Nicole Ponseca, said the only way to get started was to go temporary and transitional with her first restaurant.
"We didn't have enough money and I was getting impatient," Ponseca said.
Pop-ups are something of a trend in the city. They spring up quickly and are often short-lived shared arrangements with existing establishments.
Maharlika's original site belonged to Ponseca's former boss. The restaurant was closed on weekends, so Ponseca rented it then and served weekend brunch.
On its first two days, Maharlika had four guests. Ponseca said she prayed, and wondered if leaving her ad agency job was a wise move. But soon the word got out and guests faced at least an hour's wait for a table.
"Within three days, it took off," she said. "On hindsight, it was really the Filipino community that came out in droves in support. It was a sight to see the families, the young, hip men and women bringing their non-Pinoy friends, sharing longsilog and laing. It was heartfelt."
Maharlika means "royalty" in the Tagalog language. Ponseca said she came up with the concept for the restaurant because she, "wasn't happy with the Filipino restaurants around New York. I didn't think there was anything targeted toward my age group, the 20-something Filipino New Yorker." 
By Ponseca's definition, Maharlika offers a modern version of traditional Filipino food, style and service. It is not fusion, she stressed, and includes 100 percent Filipino ingredients.
"The irony of making it modern is to hark back to our rustic roots," Ponseca (right) said. "Nothing about the way we prepare our food would require opening a pack of Mama Sita if you want to cook kare-kare or pre-packaged tocino if you want to make Tocilog. We embrace everything about being Filipino. Everything from scratch."
And you won't see the "one-pot dish" technique either — where all the vegetables are cooked at the same time. The pieces of meat are braised individually and separately from the vegetables. Every component of the dish is, "done to the minutes," preserving its integrity, according to Ponseca. "The dish is still flavorful and vibrant with nutrients and the presentation is a feast."
Dominating the menu are dishes such as Adidas (chicken feet boiled then grilled like barbecue); sizzling Sisig, which Nicole likened to Korean Bibimbap; and Arroz Caldo porridge with tripe bits and ginger.
At Maharlika, Ponseca collaborates with business partner Enzo Lim and executive chef Miguel Trinidad. She said they're puzzled by the fact that Filipino food hasn't had crossover success in the city along the lines of Thai and Vietnamese cuisine.
But with new restaurants emerging, more and more Filipino chefs making their way into the culinary world and foodies always on the lookout for the next unique, great taste, Ponseca said she expected Filipino food would soon, "get its spotlight."
"It's the perfect time," she said.
Try out a recipe for Maharlika's BBQ Sauce below. The restaurant sits at 111 First Ave. at Seventh St.
Maharlika's BBQ Sauce
This simple and flavorful barbecue sauce can be used as a marinade or brushed on grilled chicken, beef or pork. It uses banana ketchup, a Filipino sauce that is made from bananas, even though it is dyed red to look like tomato ketchup.  It's available in many Asian food markets.
Prep time: 5 minutes
Ingredients
10 tablespoons Silver Swan Soy*
10 tablespoons sugar
2 tablespoons minced garlic
3/4 cup white wine
*Available at Asian food markets.
Combine all the ingredients in a bowl and and mix thoroughly using a whisk. 
Meats can be marinated in the sauce for up to 24 hours, covered and refrigerated. Skewer meat, grill until properly cooked, brush sauce on to finish. Place skewers on wooden plate and banana leaf, garnish with lemon zest and scallions.
Cristina DC Pastor is the founder and editor of The FilAm, an online magazine for Filipino Americans in New York, and a regular contributor to Feet in Two Worlds.
Podcasts made by Feet in Two Worlds are supported by the New York Community Trust and the John S. and James L. Knight Foundation with additional support from the Mertz Gilmore Foundation and the Sirus Fund, and are produced in association with the CUNY Graduate School of Journalism and CUNY-TV.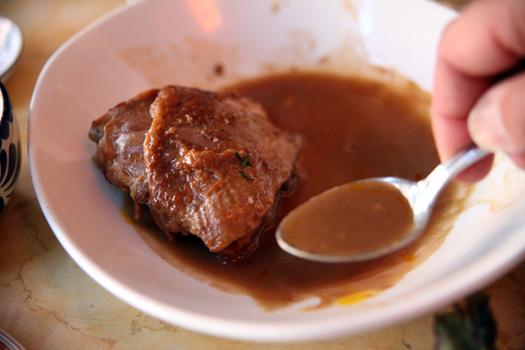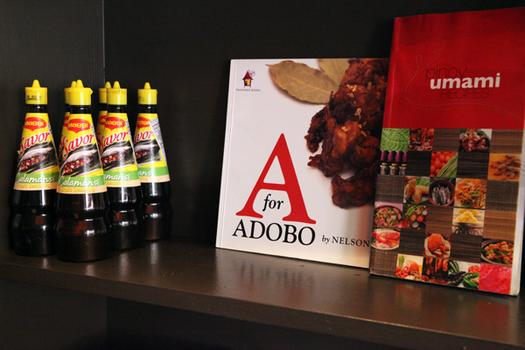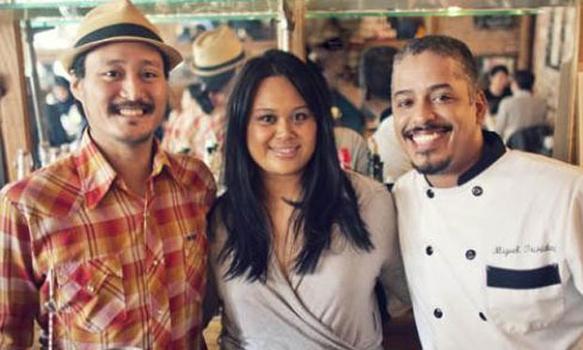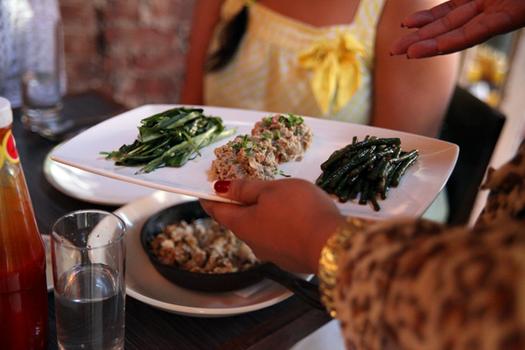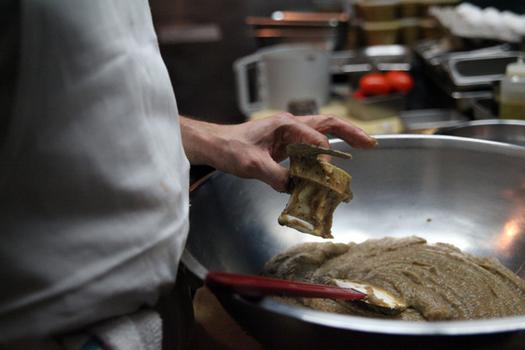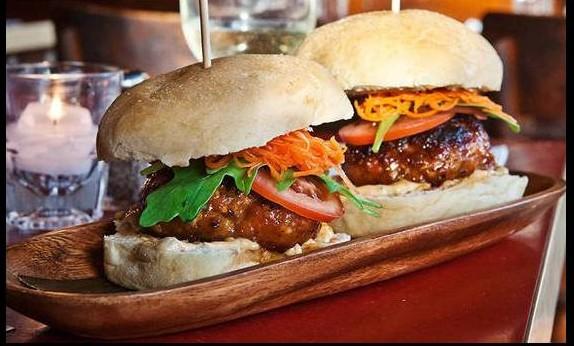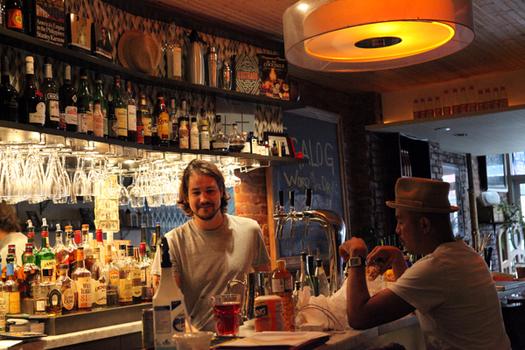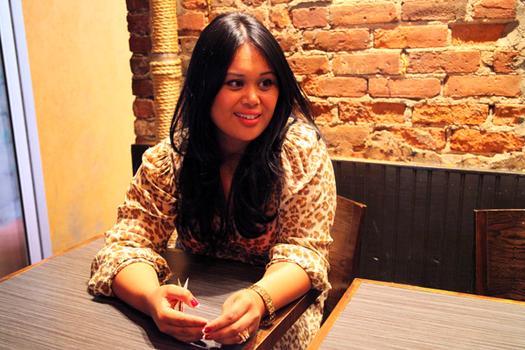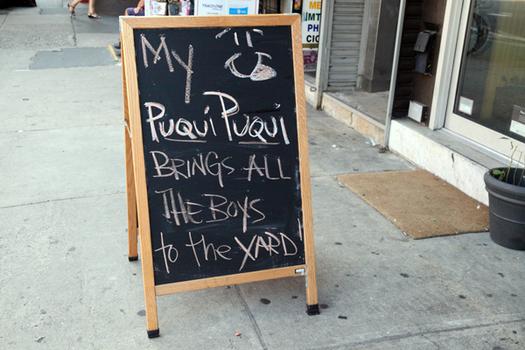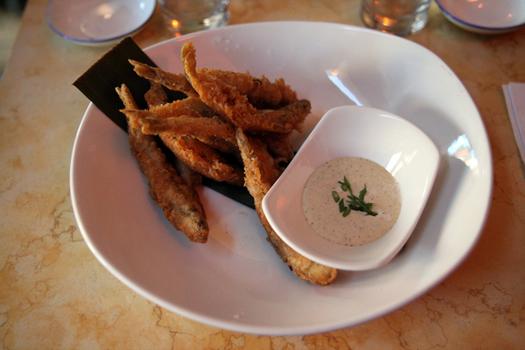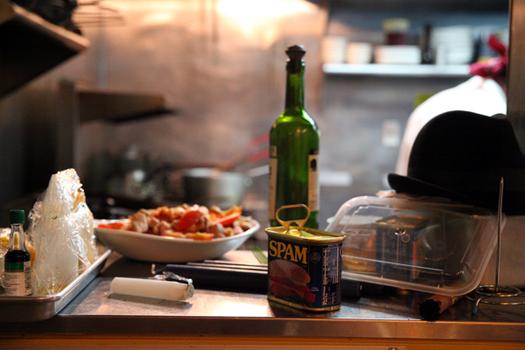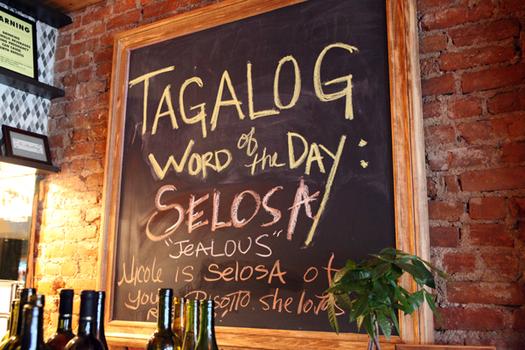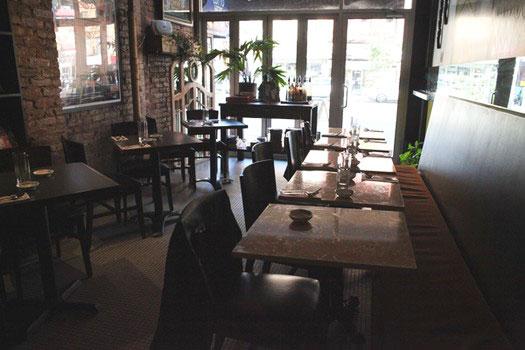 of