And There Was Much Rejoicing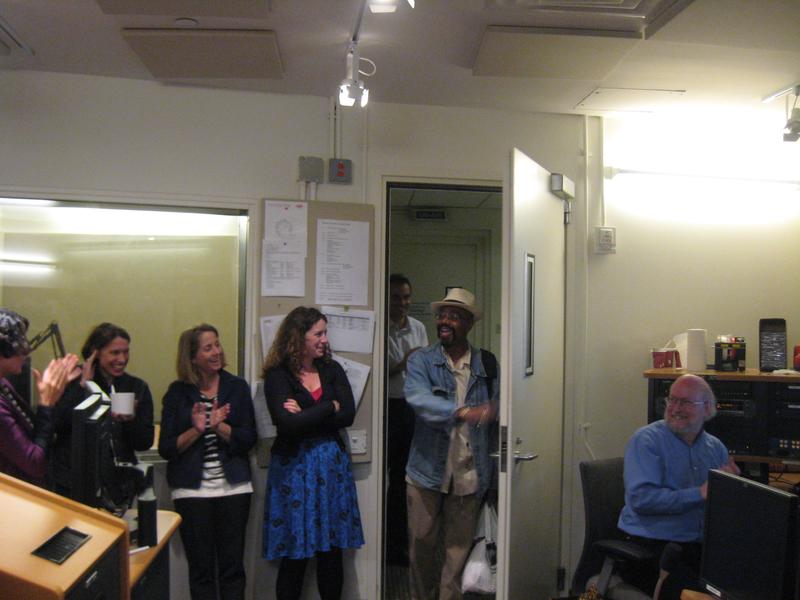 All Things Considered engineer Kevin Bristow returned to work Monday — and he brought his new kidney with him.
Kevin got the call for the transplant on July 24, "on a beautiful Sunday afternoon," as he put it.  He said he was smoking a fat cigar at one of his favorite haunts, Refugio Cigar House near Williamsburg, Brooklyn.  He was in Upper Manhattan, at St. Luke's, within two hours, and in the operating room within five hours.
He's been out for ten weeks.
Kevin has lived with diabetes for more than 30 years, and started having kidney problems in 1999.  For the last year or so, he's been undergoing dialysis, getting up early for the 3 to 4 hour procedure so he could make it in to work for his ATC shift by 1:30 p.m.
No more! 
While WNYC engineers Bill O'Neill and Jason Isaac filled in admirably during the time Kevin was away, it wasn't quite the same without Kevin. 
A huge baseball fan, he'd routinely provide me with score updates during afternoon Mets or Yankees games.  He also allowed me to dip into his daily stash of seedless grapes, Saltine crackers and peanut butter.
ATC is a tough engineering shift, with lots of audio elements to juggle: live interviews, underwriting spots, sound bites for the newscasts and reporters' stories. Kevin also has to deal with me. He's got a lot of patience, and I'm sure there are many days that he's grateful there's a thick wall of soundproof glass between me and him. 
I appreciate him, and all he does to make ATC and WNYC sound smooth and seamless. I'm glad he's back.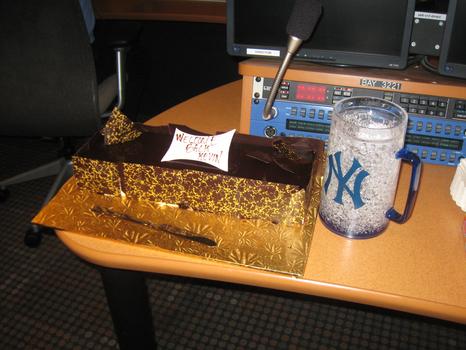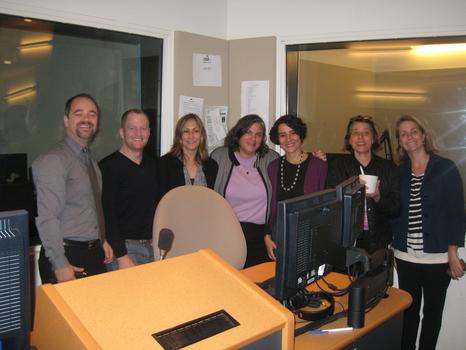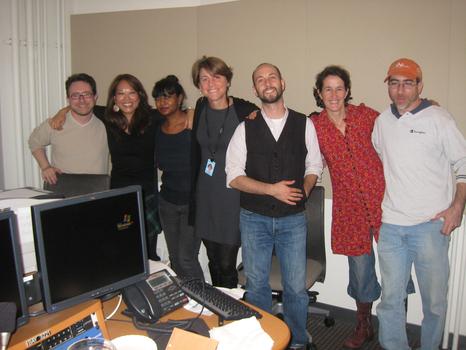 of