Kale: Just as Good Raw as Cooked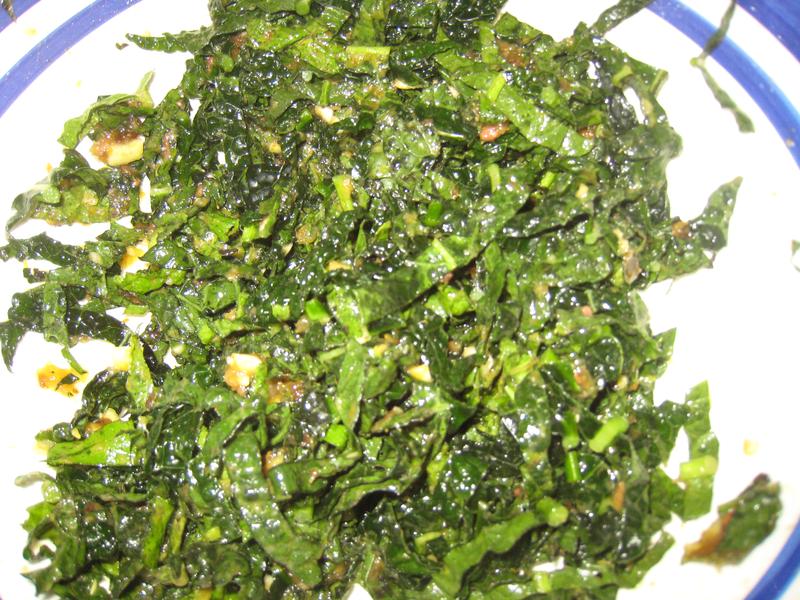 I've been reluctant to eat kale raw.  The curly versions in the supermarket seem too tough and dominated by thick stems and veins to forego steaming or boiling.  
But then I tried New York Times food writer Melissa Clark's recipe for raw kale salad, using lacinato kale, and I'm hooked.   
I've been working my way through Clark's new cookbook, Cook This Now, which comes out in a few days. Lacinato kale is a lot more tender than curly kale. Clark recommends slicing it cross-wise, in super-skinny strips.
Plus, the dressing is amazing: a messy, gooey, sweet/salty mash-up of Medjool dates, anchovy fillets, garlic, orange and lemon zests, olive oil and a splash of red wine vinegar. It's a nice foil for the crunchy, slightly bitter kale.
Clark's book party is tonight.  I hope some raw kale salad will be on hand. 
And if you're interested in finding out more about kale in all its glorious forms, check out this website.