Troubled: "Skin Fruit" at the New Museum
Last fall, when the New Museum announced it would show the private collection of its trustee Dakis Joannou -- and that this show would be curated by the collector's friend, artist Jeff Koons -- all manner of debate emerged about the propriety of the exhibit. (It started with a post by blogger James Wagner last September, turned into a full brouhaha with artist William Powhida's "Brooklyn Rail" cover in November, before being picked up by The New York Times ten days later. Since then, it's made for regular, reliable blogger fodder. Full disclosure: I've been critical of the show on my own blog.)
Now that the exhibit is up, the burning question is: Was it worth the controversy? The answer, in my book, would be: No.
For an institution whose guiding mission is New Art/New Ideas, "Skin Fruit," as the show is titled, shows very little of both. For one, there are works by an overload of brand-name artists (see By The Numbers: The New Museum's "Skin Fruit" for a tally), some of who've been part of the New York art scene for decades.
Secondly, there is the installation -- also an overload: big and brassy titillating pieces all piled on top of each other. The fourth floor is particularly egregious, jam packed with two giant Terence Koh chocolate sculptures, a Charles Ray merry-go-round, five large Kara Walker gouaches, mannequins by Charles Ray and Liza Lou and a gigantic sculpture of a demon by Roberto Cuoghi -- making the whole place feel like a Florida theme park, minus the smoked turkey legs.
In this cacophony, more intriguing work gets lost. Cady Noland's shot-up sculpture-portrait of Lee Harvey Oswald is relegated to a small staircase spot, where it's impossible to step back and take it in. The same goes for John Bock's smashed zamboni on the ground floor.
Perhaps the exhibit is best summed up by a Tino Sehgal piece on the second floor. Every few minutes, a performer sings, "This is propaganda. You know. You know." It sure feels like propaganda -- for the shopping habits of an extraordinarily wealthy trustee, and the museum that has let itself be transformed into one man's private show palace.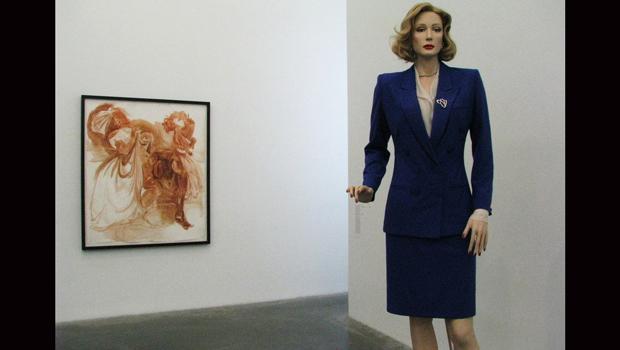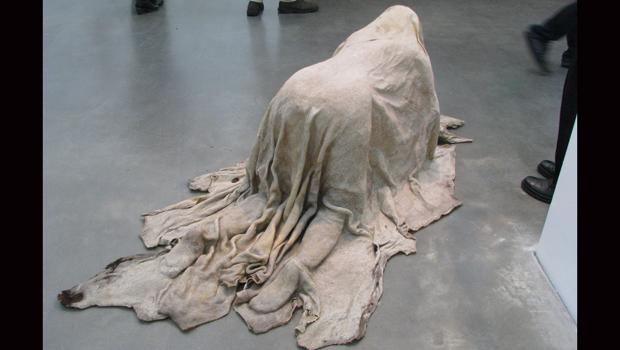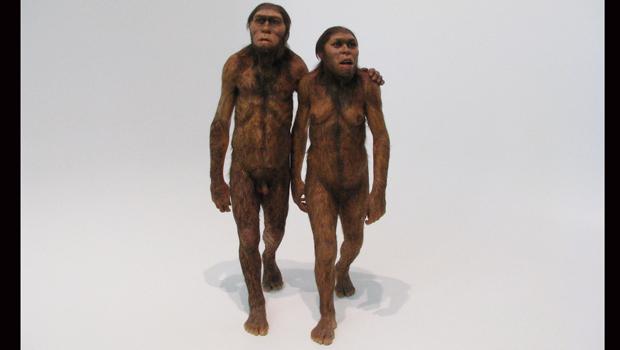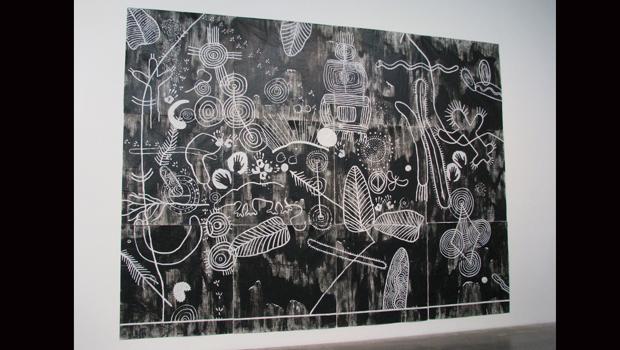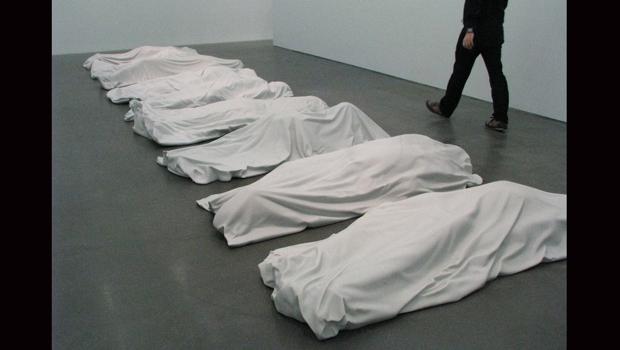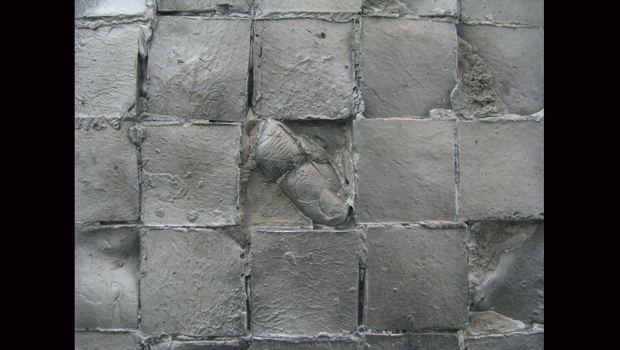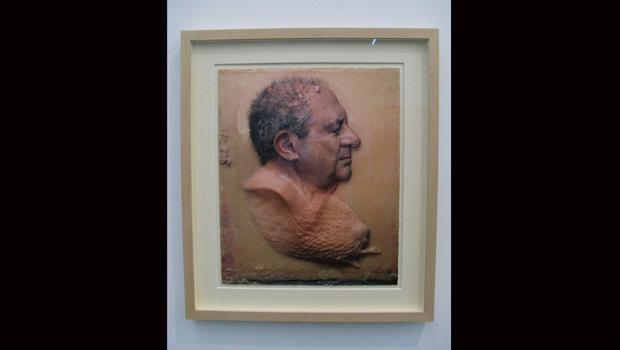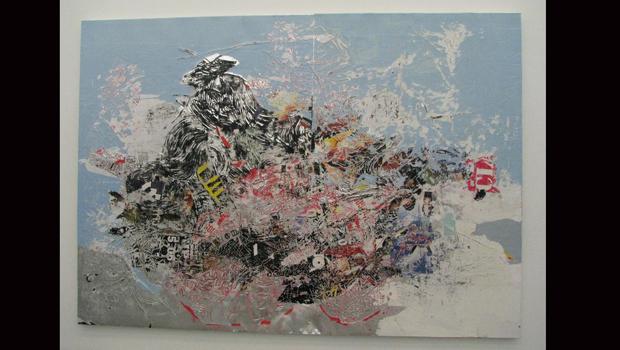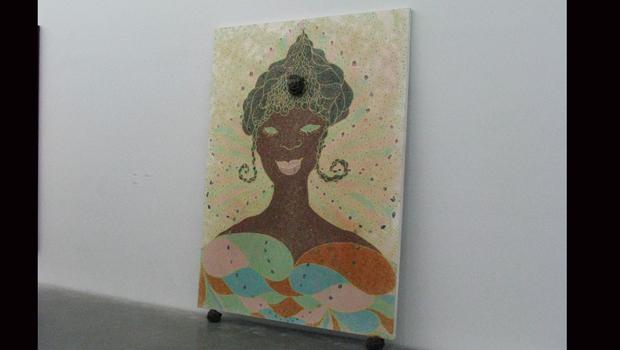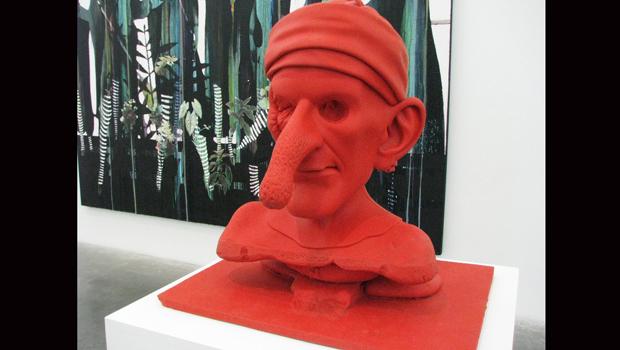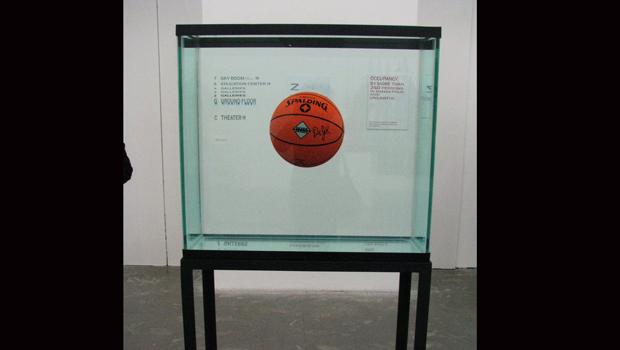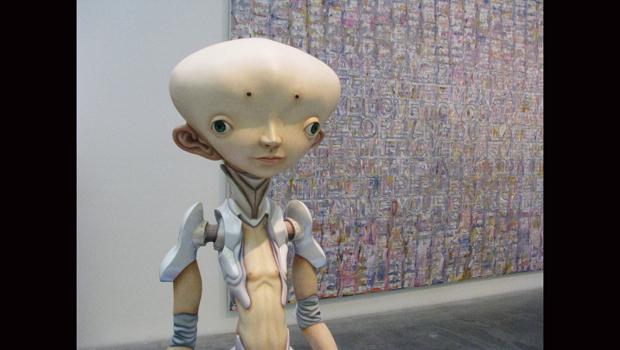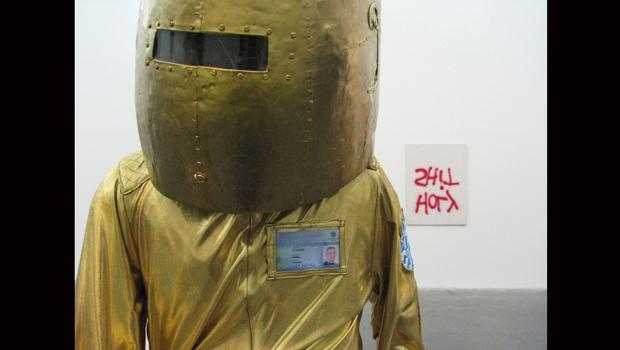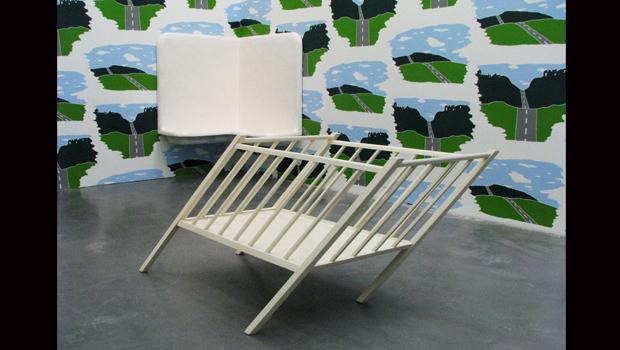 of